https://holalatinosnews.com/2023/04/casa-bufala-from-napoli-to-south-beach/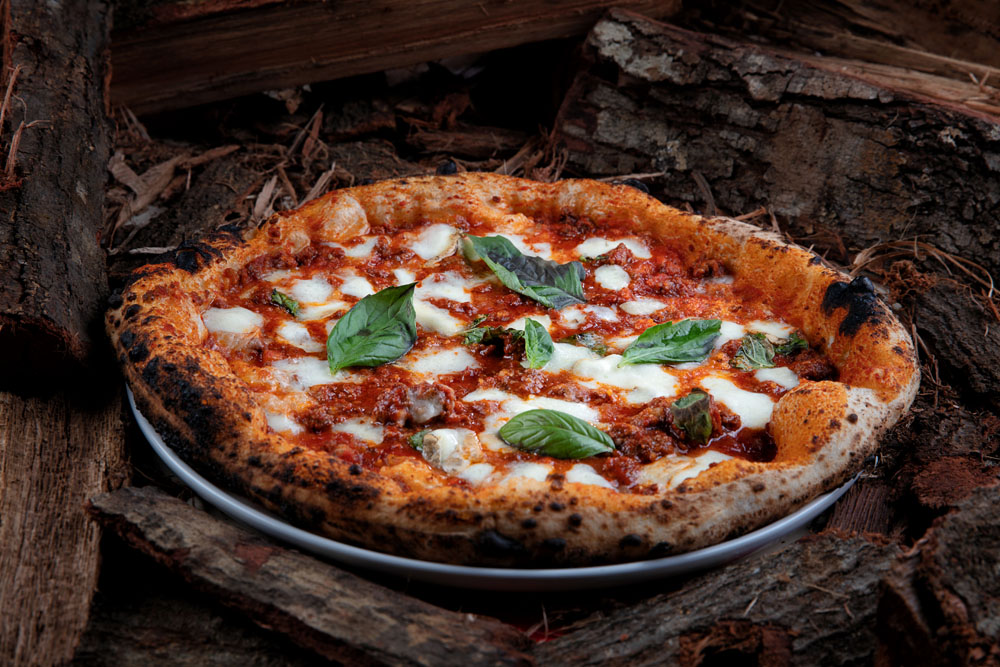 By: Nancy Esteves
From the culinary masterminds behind Miami's oldest Neapolitan pizzeria Fratelli La Bufala, Casa Bufala brings authentic Italian recipes from Naples to South Beach.
Located in prime Sunset Harbor on SoBe, this cozy indoor/outdoor dining venue has outstanding homestyle Neapolitan dishes made from scratch.
This modern trattoria and pizzeria beautifully showcase Italian comfort fare. You can truly taste the high-quality ingredients imported daily from Italy, featuring antipasti staples, gourmet wood-fired pizzas, homestyle calzones, pasta creations, extraordinary entrees, and signature cocktails.
Menu highlights include uniquely delicious dishes:
Lightly fried, stuffed zucchini flowers with creamy lemon ricotta, aioli, mint, and their scrumptious GNOCCHI ALL'ARAGOSTA– homemade ricotta cheese gnocchi with lobster meat in creamy rose sauce –you can add a half or whole lobster. I give it a 5 star!
Their CALAMARI FRITTI lightly fried calamari and vegetables, just add shrimp and you could make it a complete meal.
As I looked beyond my table, I encountered their impressive and beautifully presented
VEAL MILANESE panko coated veal, served w/arugula, cherry tomatoes, and aioli.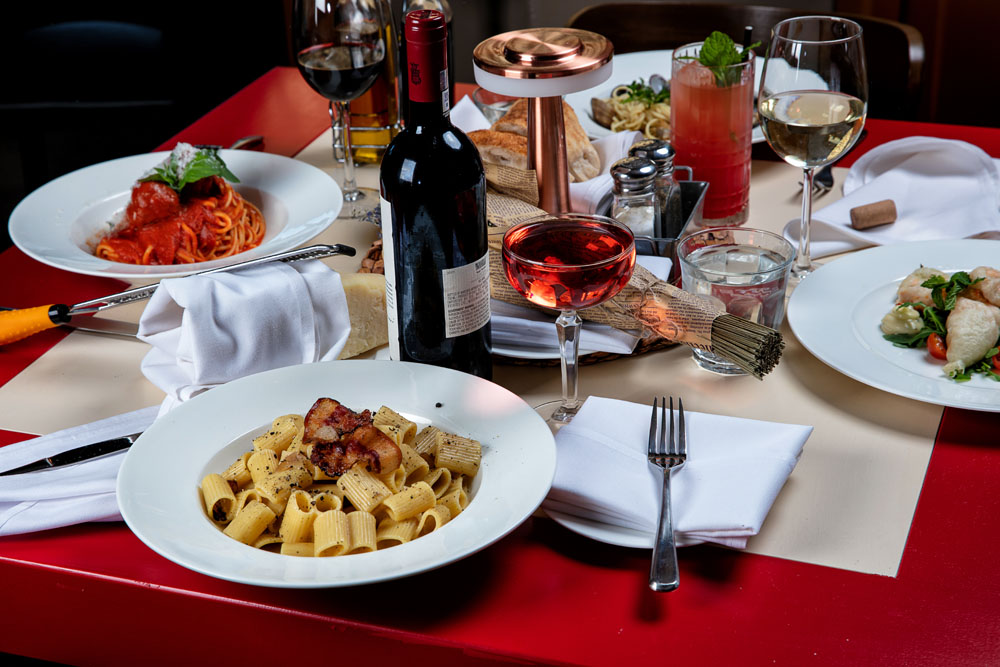 Their in-house BURRATA cheese served with cherry tomatoes over a bed of fresh arugula, you can add aged Parma Prosciutto is a must-try.
Wood-fire pizza creations include:
SUPREMA (meat lover) tomato sauce, mozzarella, mini meatballs, sausage, Italian bacon, and basil.
Their homemade version of Tiramisu made with ricotta cheese and espresso and their CANNOLI with sweet cream and ricotta cheese with chocolate sprinkles are heavenly.
They also feature an array of signature cocktails and fine wines to pair with your meal.
Instagram: @casa_bufala
Located at 874 Bay Rd, Miami Beach, FL 33139.
De Nápoles a South Beach
Por: Nancy Esteves
De los autores intelectuales culinarios detrás de la pizzería napolitana más antigua de Miami, Fratelli La Bufala, Casa Bufala trae auténticas recetas italianas de Nápoles a South Beach.
Ubicado en el bello Sunset Harbor en SoBe, este acogedor lugar donde se puede comer adentro o al aire libre tiene excelentes platillos napolitanos caseros.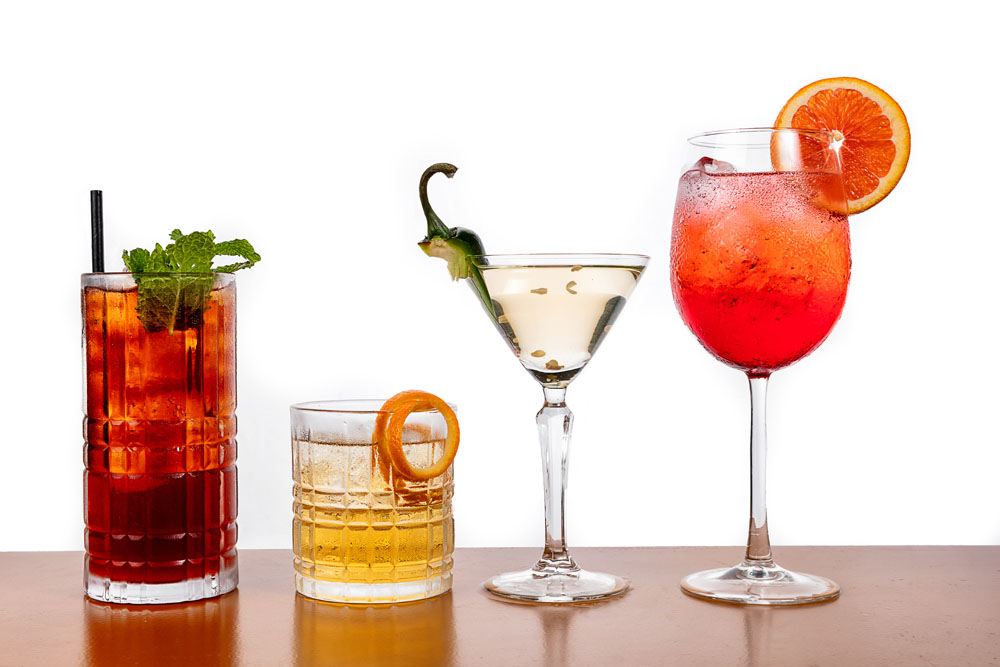 Esta moderna trattoria y pizzería muestra maravillosamente la comida reconfortante italiana. Se podrán deleitar con los ingredientes de alta calidad importados diariamente de Italia, que incluyen platos típicos de antipasti, pizzas gourmet al horno de leña, calzones caseros, creaciones de pasta, platos principales fabulosos y cócteles exclusivos.
Lo mejor del menú incluye platos únicos y deliciosos:
Flores de calabacín rellenas, ligeramente fritas, con cremoso queso ricota de limón, alioli, menta y sus deliciosos GNOCCHI ALL'ARAGOSTA, ñoquis caseros de queso ricota con carne de langosta en salsa cremosa rosada, se puede agregar media langosta o entera. ¡Le doy 5 estrellas!
Sus CALAMARI FRITTI calamares y verduras ligeramente fritos, solo agrega camarones y podrías hacer una comida completa.
Al mirar más allá de mi mesa, me encontré con su impresionante y bellamente presentada
MILANESA DE TERNERA cubierta con panko, servida con rúcula, tomates pequeños y alioli.
Debe probar su queso BURRATA de la casa, servido con tomates pequeños sobre una cama de rúcula fresca, puede agregar Parma Prosciutto añejo.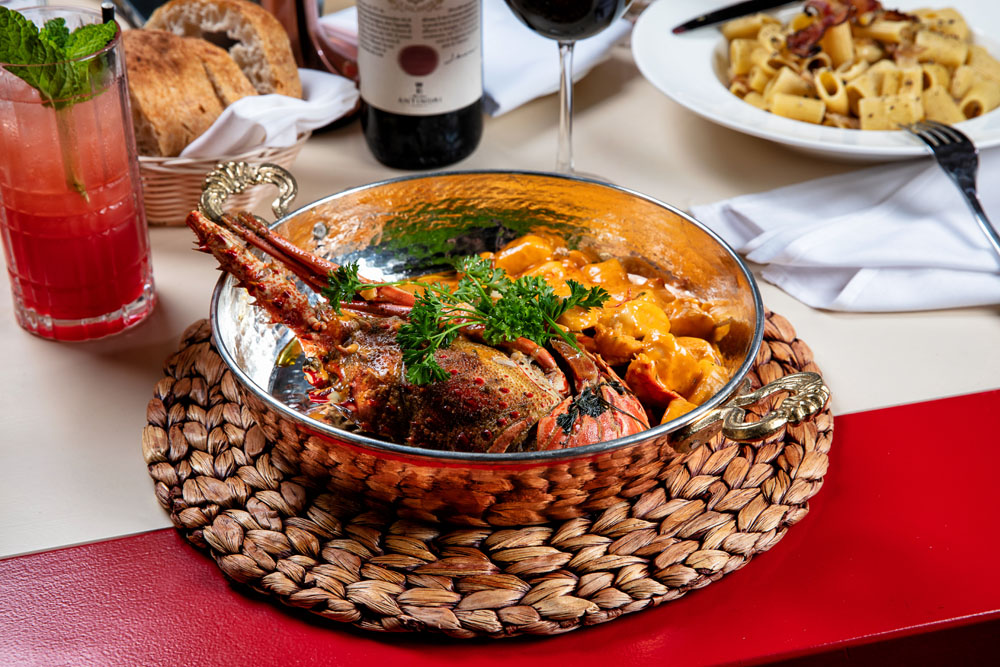 Las creaciones de pizza a la leña incluyen:
SUPREMA salsa de tomate, mozzarella, mini albóndigas, salchicha, tocino italiano y albahaca.
Su versión casera de tiramisú hecho con queso ricota y café expreso y su CANNOLI con crema dulce y queso ricota con chispas de chocolate son demasiado deliciosos.
También cuentan con una variedad de cócteles exclusivos y vinos finos para acompañar su comida.
Instagram: @casa_bufala
Ubicado en 874 Bay Rd, Miami Beach, FL 33139.