ARUBA OCEAN VILLAS
Location. Location. Location! They really have one of the best locations on Aruba.
A Honeymooners' dream come true, this boutique hotel nestled by the sea will sweep you away with 50 shades of blue waters, warm trade winds and total serenity.
You really don't have to travel halfway around the globe to places like the Maldives to experience over-water-bungalows. A three-hour flight away from Miami/Fort Lauderdale Aruba, the 99% sunny-day guaranteed destination is far easier. Peaceful, safe and friendly, the "One Happy Island" is quite more accessible than the Indian Ocean to find that state of Zen and Aruba Ocean Villas offers the perfect environment to do absolutely nothing, just breathe, relax and enjoy life.
"The bungalows are the only ones in Aruba and we are the first in the Caribbean to have the over-the-water bungalow," says Osyth Henriquez, owner of Aruba Ocean Villas.
"These are original bungalows not copy cats of the Maldives," says Henriquez who has put her heart and soul into the architectural design and the interior decoration of each bungalow creating a different experience in each villa. The bungalows are made with Caribbean vibes and colors each very unique. They even carry their own name. If you go on their website: www.arubaoceanvilla.com you can select from: Lolita, "Orquidea" which has the best beach view, "Elle Marie" inspired by the baby cousin of the family, "Chupi", the newest addition inspired by her son Jonathan, "Isla Alistair", "Jojoli," named after the owner's best friend, the "Dushi Sue", the premium over-the-water bungalow inspired by world-famous writer Sue Campbell.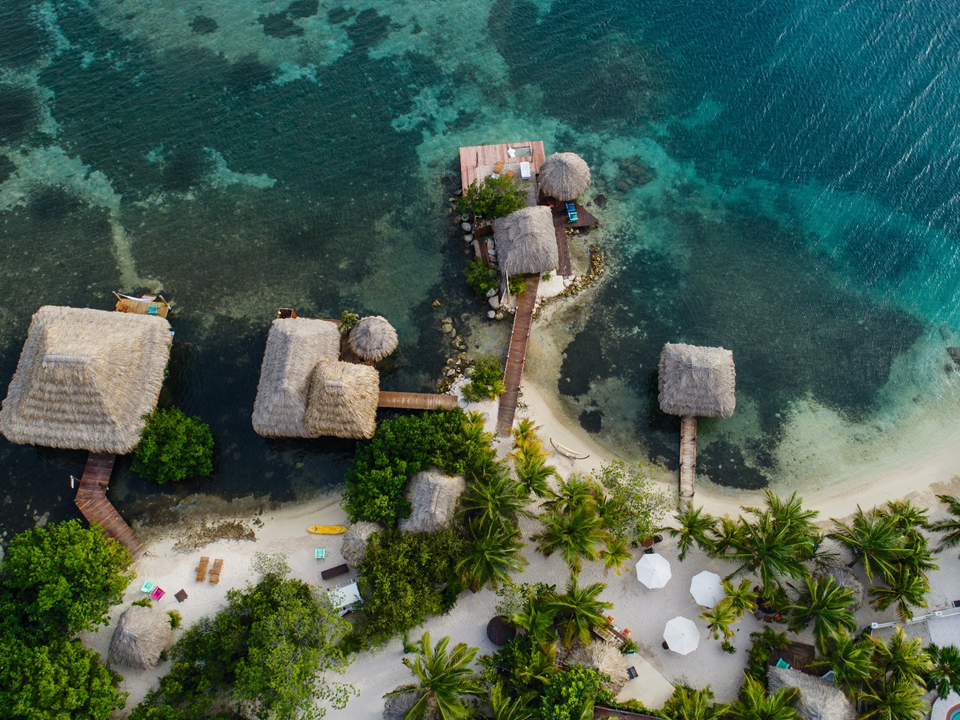 More bungalows are underway. By 2020 they should have a total of 20, says owner Osyth Herniquez. There will be three super large bungalows that will have two bedrooms, jacuzzi, hot tubs and its own wine bar, its own boat, and deck for dining. They are also expanded their private beach. So what will the new villas be called? Henriquez gives us a sneak peek on two: "Villa Francesca" and "Villa Marie Louise."
This haven offers concierge services, a fine dining restaurant, spa services, private island tours, Pet-friendly accommodation, complimentary Wi-Fi, water Activities, i.e. snorkeling, paddleboarding, and kayaking.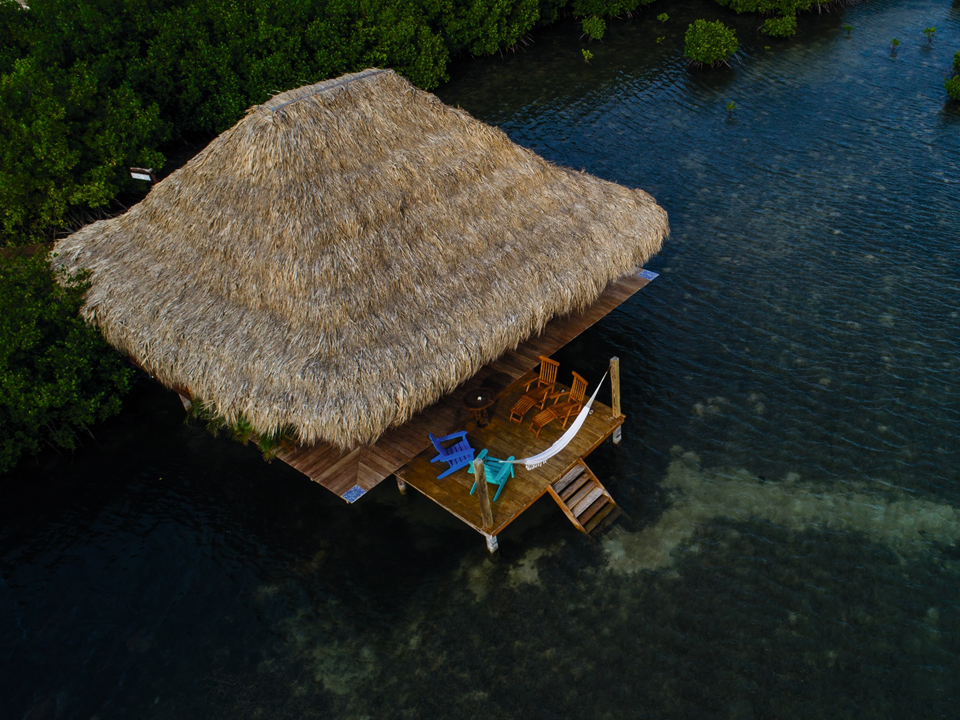 ARUBA OCEAN VILLAS
Ubicación. Ubicación. ¡Ubicación! Realmente tienen una de las mejores ubicaciones en Aruba.
Un sueño hecho realidad para los recién casados, este hotel boutique asentado justo junto al mar te impresionará con 50 tonos de azul, vientos alisios cálidos y una total serenidad.
Realmente no tienes que viajar la mitad del mundo a lugares como las Maldivas para tener la experiencia de un bungalow sobre el agua. A tres horas de vuelo desde Miami / Fort Lauderdale, Aruba, el destino que garantiza 99% de días soleados, es mucho más fácil. Tranquila, segura y amigable, la "Isla Feliz" es más accesible que el Océano Índico para encontrar ese estado Zen tan anhelado y Aruba Ocean Villas ofrece el ambiente perfecto para no hacer absolutamente nada, solo respirar, relajarse y disfrutar de la vida.
"Los bungalows son los únicos en Aruba y somos los primeros en el Caribe en tener los bungalows sobre el agua", dice Osyth Henriquez, propietaria de Aruba Ocean Villas.
"Estos son bungalows originales que no copian los de las Maldivas", dice Henríquez, quien ha puesto su corazón y alma en el diseño arquitectónico y la decoración interior de cada bungalow, creando una experiencia diferente en cada villa. Los bungalows están hechos con vibraciones caribeñas y colores muy singulares. Incluso llevan su propio nombre. Si ingresa en su sitio web: www.arubaoceanvilla.com, puede seleccionar: Lolita, "Orquidea", que tiene la mejor vista de la playa, "Elle Marie", inspirada en la prima de la familia, "Chupi", la última incorporación inspirada por su hijo Jonathan, "Isla Alistair", "Jojoli", que lleva el nombre del mejor amigo de la propietaria , el "Dushi Sue", el bungalow de lujo sobre el agua inspirado en la mundialmente famosa escritora Sue Campbell.
Más bungalows están en marcha. Para 2020 deberían tener un total de 20, dice la propietaria Osyth Herniquez. Habrá tres bungalows súper grandes que tendrán dos dormitorios, jacuzzi, bañeras y su propio bar de vinos, además su propio bote y terraza para comer. También han ampliado su playa privada.
Entonces, ¿cómo se llamarán? Henríquez nos da un vistazo a dos: "Villa Francesca" y "Villa Marie Louise".
Este lugar paradisiaco cuenta con servicios de conserjería, un excelente restaurante, servicios de spa, excursiones privadas a la isla, alojamiento que admite mascotas, Wi-Fi de cortesía, actividades acuáticas como el esnórquel, remo y kayak.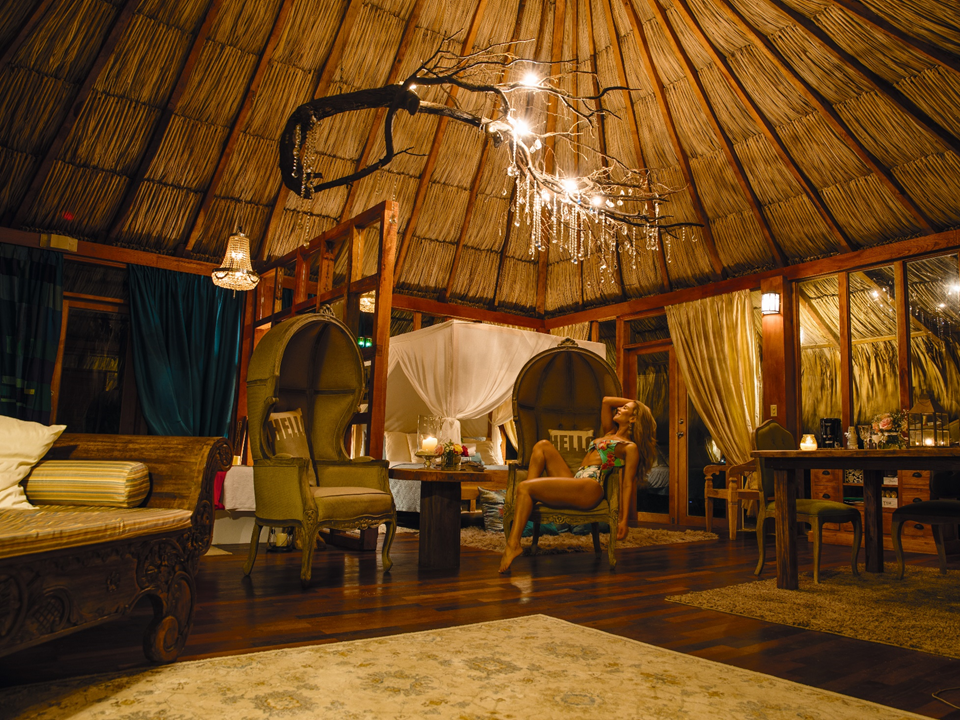 —