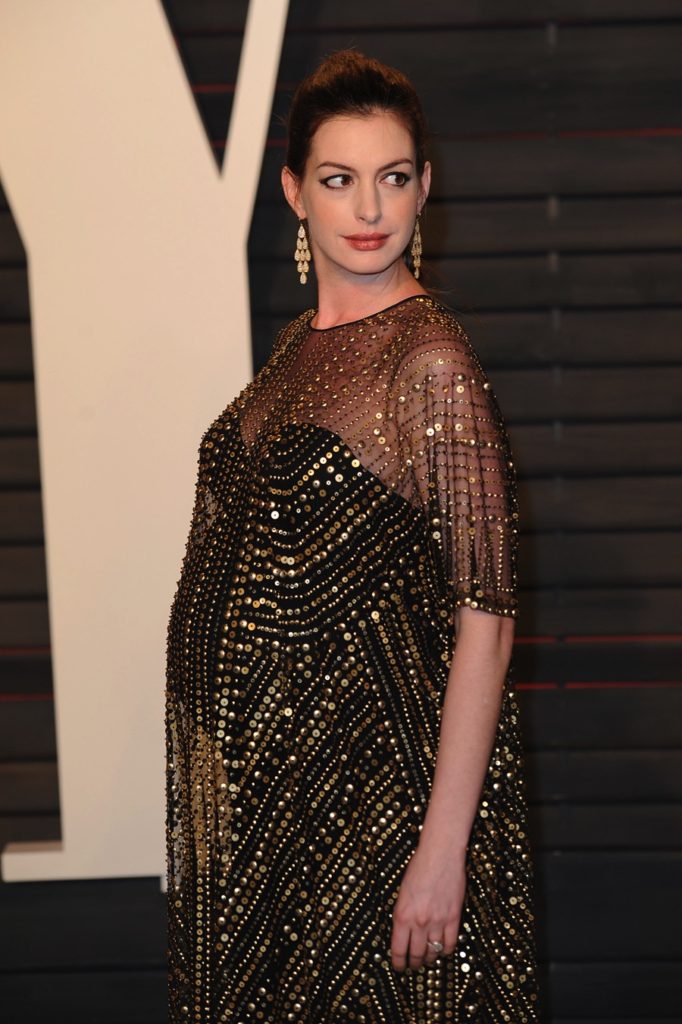 Fab celebrity mom-to-be that inspire! 
Heading the road of pregnancy? There's no need to worry about how you'll look! Pregnancy is the best time for a woman to glow, so take a look of this Hollywood moms who made it till the end with high fashion sense!
The hiding maternity style to cover a prominent baby bump has been left behind! The mom to be style these days screams "look at me" and try to highlight the beautiful pregnancy with tight and comfort fabrics to the woman.
The big time of mom's to be are surrounded by almost magical pieces that embraces the arms with grace. The cape style is the best option to hide the heavy look of the arms when you are expecting and introduces you almost like a floating angel, like Kim Kardashians choices for the red carpet can tell.
Being pregnant doesn't mean a sacrifice of style. That says Anne Hathaway on the stunning Naeem Khan dress she wore on the Oscars after party that featured a strapless a black dress underneath a gold sequin, sleeve overlay.
¡Los looks de las mamás Hollywoodenses!
¿De cara a un embarazo? ¡No hay necesidad de preocuparse acerca de cómo se verá! El embarazo es el mejor momento para que una mujer brille, así que dale un vistazo a estos looks de mamás Hollywoodenses que llegaron hasta el final con un alto sentido de la moda.
Atrás quedó la moda materna hecha "para esconder" una prominente pancita. El estilo de una futura mamá hoy día grita "mírenme" y busca destacar con telas ajustadas y cómodas para la mujer en cinta.
El gran momento de la futura madre está rodeado de piezas casi mágicas que enmarcan los brazos con gracia. El estilo "capa" es la mejor opción para esconder el look pesado que tienen los brazos cuando estás en cinta y te presenta casi como un ángel flotando, como las opciones de Kim Kardashian para la alfombra roja.
Estar embarazada no significa un sacrificio del estilo. Que lo diga Anne Hathaway en ese impresionante vestido Naeem Khan que usó para el after party de los Oscars. Un enterizo sin tira en negro bajo una capa de lentejuelas doradas de sutiles mangas.