Surfside Tragedy Victim's Grandson Releases Book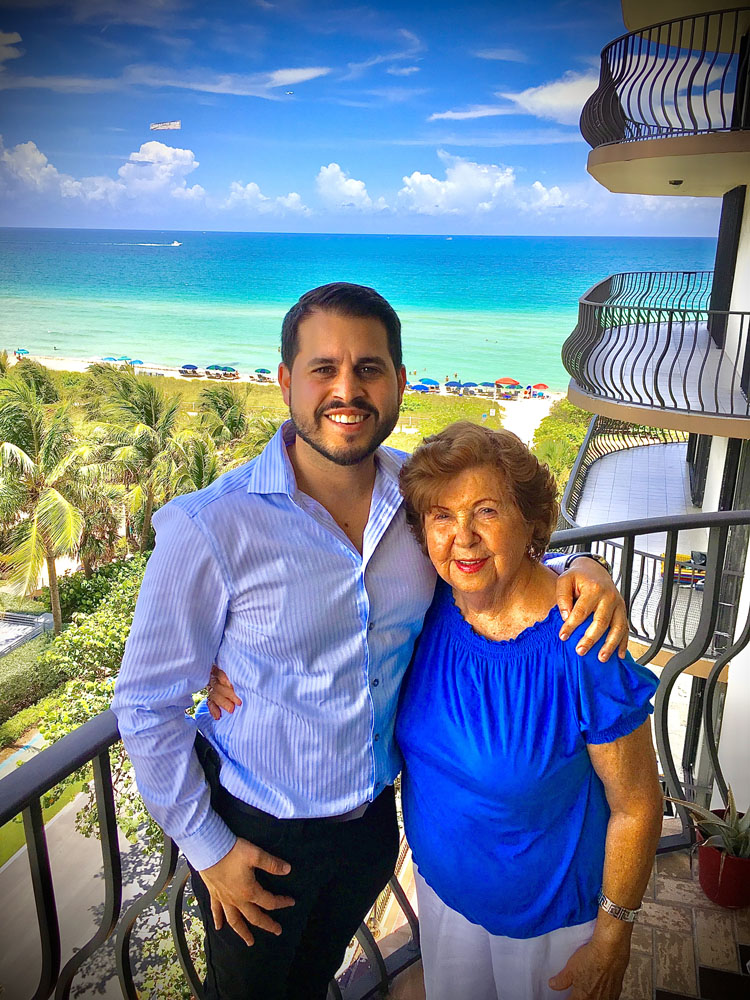 Two years after the Surfside condo collapse, Michael Noriega, the oldest victim's grandson, has released his book on his devasting and life-changing experience during one of the deadliest collapses in U.S. History, the Champlain Towers South condominium.
Ninety-eight lives were lost, leaving families shattered, including Michael Noriega, who sadly suffered the loss of his beautiful 92-year-old grandmother, Hilda Noriega, the family's matriarch still full of vitality.
"Ucollasable Soul," he says, honors and preserves the legacy of his grandmother, Hilda Noriega, and commemorates and shares compelling stories of the victims. Major news media have interviewed Noriega, a highly charismatic and emotional speaker who advocates faith and hope. Below is an exclusive interview for HL Magazine with Michael Noriega.
– What made you decide to write a book about the Surfside tragedy?
In the aftermath of the Surfside collapse, my soul was very unsettled. I think it's because you can chase a 'calling' your whole life only to realize it was preparation for the real calling that's been chasing you.
Uncollapsable Soul is a beautiful way to capture & preserve my grandmother's legacy, to commemorate and share the compelling stories of victims of the tragedy while honoring the heroic first responders. It gave me purpose through the pain.
-Why did you name the book "Uncollapsable Soul?
I saw a banner at the "Wall of Hope" quoted Psalm 34:18, "The LORD is close to the
brokenhearted; he rescues those whose spirits are crushed." That verse inspired this book. When faced with suffering, I want my readers to know that God is with them in pain to rescue their spirits from crushing so that their soul doesn't collapse like my grandmother's building. What happened to Champlain Towers South is symbolic of what happens to our lives when it's built on the wrong foundation. Building stronger structures is important, but healing our souls after devastation is paramount. We move forward only when we take both actions—rebuilding within us to build back better around us—.
-What is the theme of the book?
I wrote Uncollapsable Soul to answer one question:
How do you endure a broken heart without it crushing your spirit? A broken heart is part of life. But a crushed spirit is losing your faith, hope & purpose- that's why God desires to rescue you from it! Although the pain of heartbreak is inevitable, the hopelessness of a crushed spirit is optional: A crushed spirit is a life sentence, while a broken heart is a life season. A crushed spirit is a hopeless destination you move to. However, a broken heart is a season of grieving to heal through. A crushed spirit is a captive and incarcerated soul, but a broken heart can be made whole and free your soul.
It's about finding a message in your mess, hope through your heartbreak, and purpose from your pain.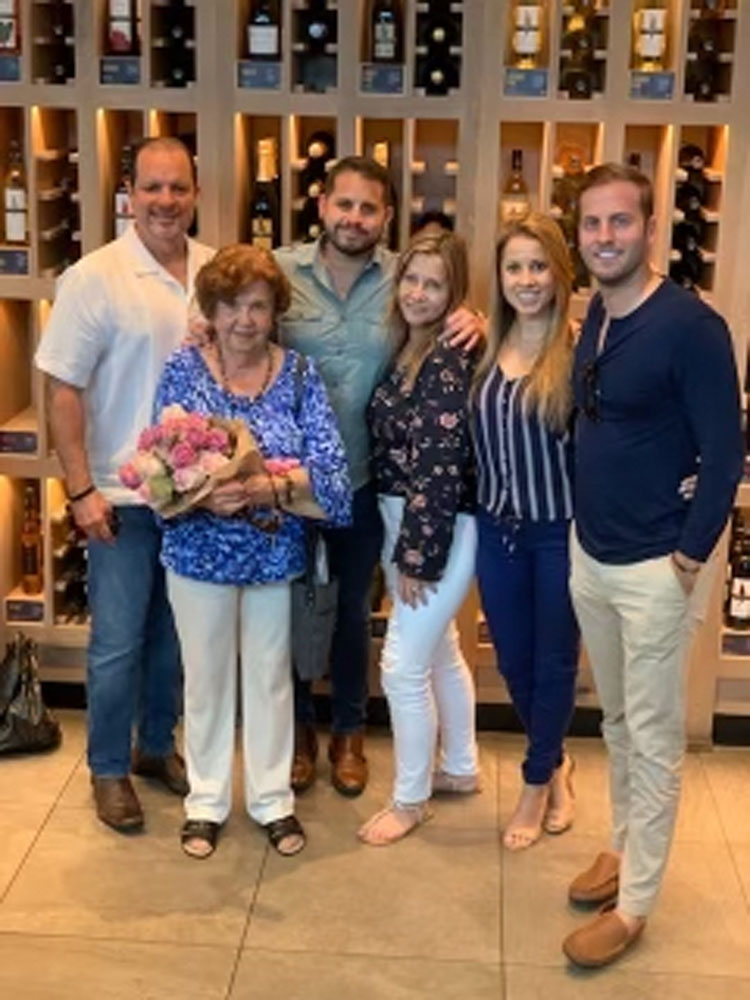 -You mention in many of your speeches that your spirit was crushed. What has helped you overcome the pain of losing your dearest grandmother?
The collapse broke my heart but didn't crush my spirit. However, there was a season in my life long before Surfside that crushed my soul- which is the plot twist of this book. What I saw as a curse in one season became preparation for another season.
I haven't overcome the pain of losing Kima (Hilda). I've only brought meaning, passion and purpose to the pain.
The power of love lies not in the absence of suffering but in how we harness and transform it into a force for good. If you're not willing to suffer for it, then you're not passionate about it by
default.
-How will your book help others who are experiencing grief?
When your world collapses around you, it's usually from a severed relationship in 1 of 4 forms- a burial, betrayal, break-up, or a bodily breakdown. Uncollapsable Soul shares my 5-step process to healing that I discovered and exemplified through specific victim stories,
Restoration". Pain doesn't define you. It transforms you. I hope readers adopt the promises of restoration so that today's struggles become the strength for tomorrow. Our Souls were designed to be Uncollapsable.
-What was one of the most important life lessons that Hilda taught you during her life?
Her life was a beautiful example of living from the overflow of God's love. I learned- How can your heart run dry when the source of your well comes from an endless supply?
Hilda's inheritance is what she left FOR me. But her legacy is what she left IN me.
The greatest tribute I can offer is sharing her story for God's glory.
Uncollapsable Soul is both a memorial and a part of her legacy that aims to bring honor, hope & healing for generations to come.
-Where can we find the book?
Instagram/ TikTok/ Threads: @the.real.noriega
Facebook: @UncollapsableSoul
Twitter: @realMikeNoriega
www.MikeNoriega.com
Uncollapsable Soul, "Alma Inquebrantable"
El nieto de la víctima de la tragedia de Surfside publica su libro
Dos años después del colapso del condominio de Surfside, Michael Noriega, el nieto de la víctima de mayor edad, recién publica su libro sobre su experiencia devastadora y transformadora durante uno de los derrumbes más mortíferos en la historia de los EE. UU., el condominio Champlain Towers South.
Se perdieron 98 vidas, dejando familias destrozadas, incluyendo a Michael Noriega, quien perdió a su abuelita de 92 años, Hilda Noriega, la matriarca de la familia aún llena de vitalidad.
"Uncollapsable Soul", dice Noriega, honra y preserva el legado de su abuela, y conmemora y comparte historias de las víctimas. Los principales medios de comunicación han entrevistado a Noriega, un emotivo predicador sobre la fe y la esperanza, y ahora nos brinda una entrevista exclusiva para la revista Hola Latinos.
¿Por qué decidiste escribir un libro sobre la tragedia de Surfside?
Después del colapso de Surfside, mi alma estaba muy inquieta. Creo que es porque puedes perseguir un "llamado" toda tu vida solo para darte cuenta de que fue una preparación para el verdadero llamado que te ha estado persiguiendo.
"Uncollapsable Soul" es una manera hermosa de capturar y preservar el legado de mi abuela, y también para conmemorar y compartir las historias conmovedoras de las víctimas mientras se honra a los heroicos socorristas. Fue un propósito a través del dolor.
¿Por qué titulaste el libro "Uncollapsable Soul"?
Vi un estandarte en el "Muro de la Esperanza" que citaba el Salmo 34:18: "Jehová está cerca de los quebrantados de corazón; él salva a los de espíritu abatido". Ese versículo inspiró mi libro. Cuando enfrentamos el sufrimiento, quiero que mis lectores sepan que Dios está con ellos en el dolor, para rescatar sus espíritus de la desesperación y evitar que sus almas se derrumben como un edificio. Lo que ocurrió en Champlain Towers South es un símbolo de lo que sucede en nuestras vidas cuando se construye sobre bases incorrectas. Construir estructuras más sólidas es importante, pero sanar nuestras almas después de la devastación es primordial. Avanzamos únicamente cuando tomamos ambas medidas: reconstruir dentro de nosotros mismos para poder reconstruir mejor nuestro entorno.
¿Cuál es el tema del libro?
Escribí "Uncollapsable Soul" para abordar una pregunta fundamental: ¿Cómo se sobrelleva un corazón quebrantado sin quebrantar el espíritu? Un corazón roto es parte de la vida, pero un espíritu quebrantado implica perder la fe, la esperanza y el propósito. ¡Y es ahí donde Dios quiere intervenir para rescatarlo! Aunque el dolor de una decepción amorosa es inevitable, la desesperanza de un espíritu abatido es opcional: un espíritu abatido es una sentencia de por vida, mientras que un corazón quebrantado es una etapa temporal. Un espíritu aplastado es un destino sin esperanza al que te resignas, pero un corazón roto es una temporada de duelo que permite la sanación. Un espíritu aplastado es un alma cautiva y encarcelada, mientras que un corazón quebrantado puede ser reparado y liberar tu alma.
El libro trata de encontrar un mensaje en medio del caos, hallar esperanza a través de la angustia y descubrir un propósito en el dolor.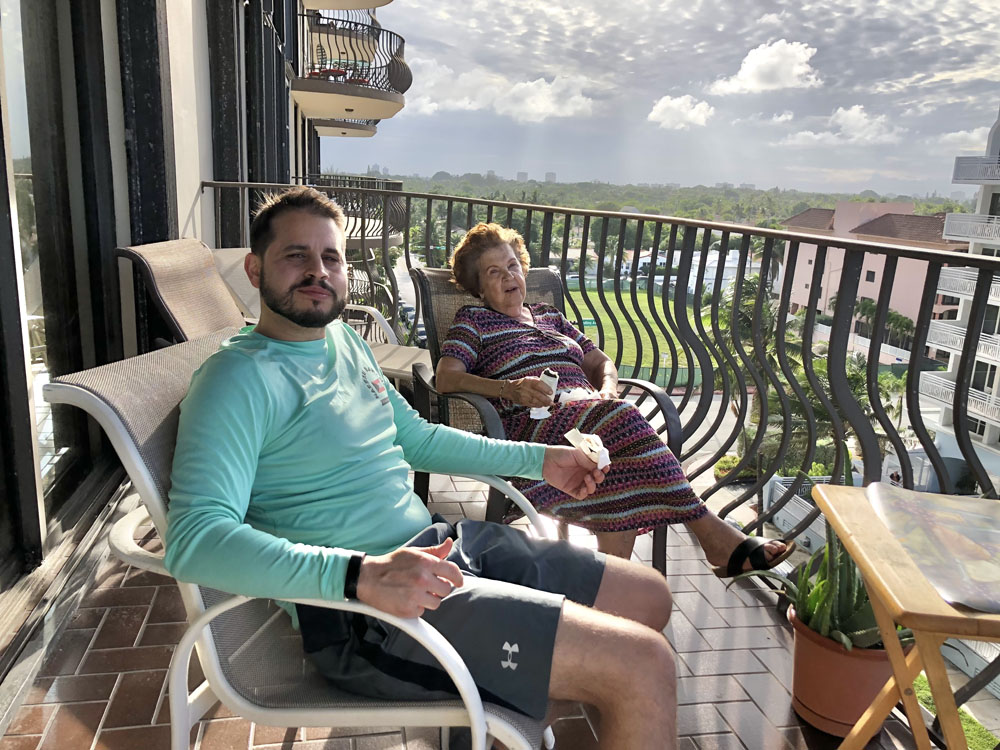 -Mencionas en muchos de tus discursos que tu espíritu fue aplastado. ¿Qué te ha ayudado a superar el dolor de perder a tu amada abuela?
El colapso me rompió el corazón, pero no aplastó mi espíritu. Sin embargo, hubo una etapa en mi vida mucho antes de Surfside que sí aplastó mi alma. Lo que consideré una maldición en un momento de mi vida se convirtió en una preparación para otra etapa.
No he superado el dolor de perder a Kima (Hilda). Solo he encontrado significado, pasión y propósito en medio del dolor.
El poder del amor no reside en la ausencia de sufrimiento, sino en cómo lo aprovechamos y lo transformamos en una fuerza positiva. Si no estás dispuesto a sufrir por ello, entonces no estás realmente apasionado.
-¿Cómo ayudará tu libro a otras personas que están pasando por un duelo?
Cuando el mundo se derrumba a tu alrededor, suele ser debido a una relación rota en una de las cuatro formas: una pérdida, una traición, una separación o una enfermedad grave. Uncollapsable Soul comparte mi proceso de curación de 5 pasos que descubrí y ejemplifiqué a través de historias de víctimas específicas. Se trata de encontrar la "Restauración". El dolor no te define, te transforma. Espero que los lectores adopten las promesas de restauración, para que las luchas de hoy se conviertan en la fuerza del mañana. Nuestras almas fueron diseñadas para ser indestructibles.
-¿Cuál fue una de las lecciones de vida más importantes que Hilda te enseñó durante su vida?
Ella me enseñó que la vida es un hermoso ejemplo de vivir desbordando amor hacia Dios. Aprendí: ¿Cómo puede tu corazón secarse cuando la fuente de tu pozo proviene de un suministro interminable?
El legado de Hilda es lo que ella dejó PARA mí. Pero su legado es lo que ella dejó EN mí. El mayor tributo que puedo ofrecer es compartir su historia para la gloria de Dios. Uncollapsable Soul es tanto un monumento conmemorativo como parte de su legado, con el objetivo de brindar honor, esperanza y curación a las generaciones venideras.
Pueden encontrar el libro en las siguientes plataformas:
Instagram / TikTok / Threads: @the.real.noriega
Facebook: @UncollapsableSoul
Twitter: @realMikeNoriega
www.MikeNoriega.com