Welcomes a new era of hospitality excellence and signature golf
The Biltmore Hotel, a national historic landmark established in 1926, member of the Leading Hotels of the World and iconic luxury hotel in the heart of the exclusive area of Coral Gables, in undergoing a redesign of all the hotel's luxurious accommodations & corridors as well as plans to restore its 18-hole, par-71 golf course to the original grandeur of the 1925 Donald Ross-designed course layout scheduled to be completed by December 2018. This is an upwards $25 Million Redesign and Restoration project for Hotel and Golf Course.
Designed by D'Shakil Designs and Studio 5 Design + Architecture, the rooms' relaunch will be a fresh take on the hotel's history of old world glamour and regal elegance with the addition of royal hues, luxurious materials, and elegant
furniture pieces that harmonize seamlessly with the newly refurbished main lobby.
The main theme that will transpire throughout the hotel's rooms' relaunched design is its rich, storybook history. Inspired by George Merrick and his love for South Florida's natural landscape, the newly revolutionized spaces incorporate the sage green from South Florida foliage, the rich greens of Coral Gables' canopy roads, and the warm Mediterranean architectural inlays of the property's original design. Designer touches include romantic gemstone chandeliers over the beds, classic moldings that complement the hotel's character, couture fabrics such as cut velvets, embroidered damask, framed art created from original architectural blue-prints, and imported plush carpets.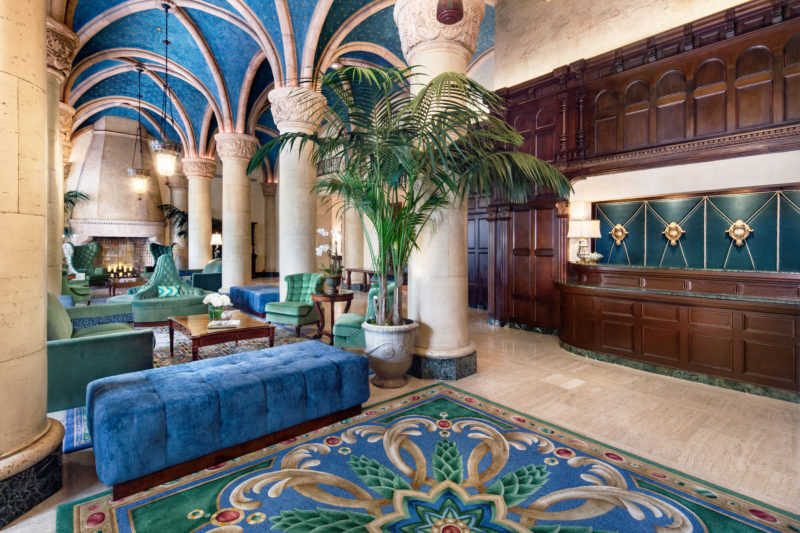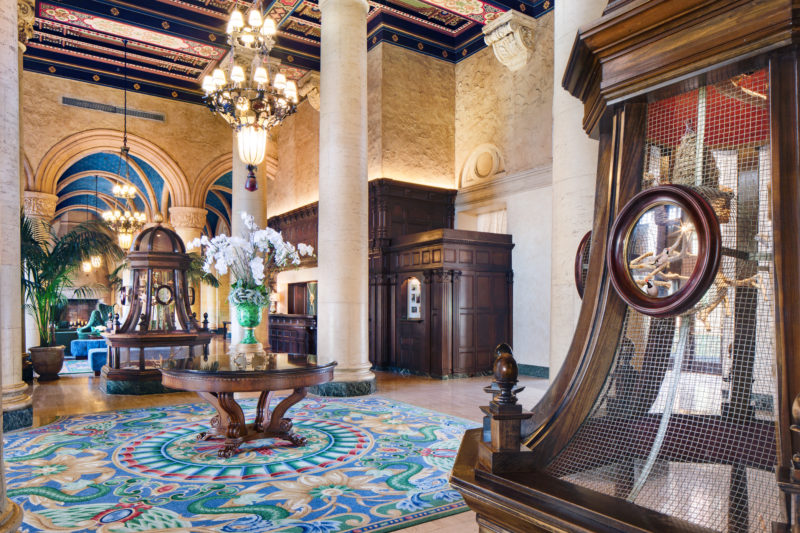 Traerá una nueva era de excelencia hotelera y golf distintivo al famoso resort
The Biltmore Hotel, el histórico emblema nacional construido en 1926 en el corazón del exclusivo barrio de Coral Gables y que forma parte de la organización Leading Hotels of the World [Principales hoteles del mundo], anunció hoy que está en proceso de rediseñar sus lujosas habitaciones y corredores y que planea restaurar su campo de golf de 18 hoyos par-71 de acuerdo a la grandiosidad de su trazado original cuando Donald Ross lo diseñó en 1925 cual tienen programado a completarse en diciembre del 2018. Este conjunto de obras tiene un costo superior a "$25 millones de dólares" .
Diseñadas por D'Shakil Designs y Studio 5 Design + Architecture, las habitaciones resultarán una versión nueva del glamour del viejo mundo que ha sido parte de la historia del hotel y de elegancia majestuosa con el uso de tonos asociados con la realeza, suntuosos materiales y un mobiliario de exquisitas piezas que armonizan a la perfección con el vestíbulo principal que acaba de ser renovado.
El tema principal que va a predominar en el diseño de las habitaciones del hotel es su rica historia de libro de cuentos. Inspirado en la visión de George Merrick y su pasión por el paisaje natural del sur de la Florida, los espacios recién remozados incorporan el verde salvia del follaje que se ve en el área, el verde intenso del tupido dosel que forman las copas de los árboles en las calles de Coral Gables y la acogedora arquitectura estilo mediterráneo de la propiedad con sus taraceas originales.
Los toques de diseñador incluyen arañas con piedras semipreciosas en las habitaciones para crear un acento romántico, molduras clásicas que complementan la identidad del hotel, telas como terciopelo y damasco bordado, arte enmarcado creado de planos arquitectónicos originales y mullidas alfombras importadas.