The best thing about brows is that they frame your face and make your features stand out. When they are too thin, you look wash-out. But if that's the case don't despair! You can draw them back in.
1) Hold the sharpened end of a brow pencil vertically against the bridge of your nose and over your nostril to find the starting point for your brow. Next, pivot the pencil so that it rests against the outer edge of your nostril and extends past the outer corner of your eye to mark where the tail should stop.
2) Beginning at the tail end, use a sharpened pencil to create small feather-like strokes that start at the underside of your brow and extend up and out in the direction of your temple. Blend well and use a lighter color until you get the hang of it.
3) You can lock in your shape with a little hair spray to set by just combing them up with a little brush. If that doesn't work they way you like them, there are a number of great eyebrow lining kits at your local drug store.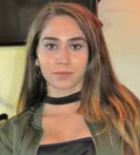 Nicole Esteves