A New Miami Shores Restaurant Takes Diners on a Delicious and Diverse Voyage Along the Mediterranean
Depakote online no prescription While many restaurants boast a Mediterranean title, most usually focus on one specific area such as Greece, Spain or Italy. A new Miami Shores restaurant affectionately called Panarea — named after the second smallest island of the Aeolian chain of volcanic islands in Italy and considered the heart of the Mediterranean— is offering patrons the chance to taste treasured and eclectic dishes from each country along the Mediterranean.
"We want to take diners on a journey that covers the true flavors of the diverse and vast coastlines of the Mediterranean," says owner Luca Delogu, who was raised in Sardinia and grew up eating a simple and healthy Mediterranean diet. "We are showcasing dishes starting from southern Spain, France, Italy, Greece, Turkey, Israel and ending in northern Africa."
The spirit of Panarea is to showcase the true flavors of the Mediterranean with a major focus on the freshness of the sea. Fish is flown in daily from different regions, as well as sourced from South Florida fishermen, and all dishes are prepared with simple ingredients such as olive oil, exotic herbs and spices. At the helm is Executive Chef Claudio Sandri, who hails from Torino, Italy, and has appeared on The Food Network's "Iron Chef America," and is recognized by the Italian Culinary Federation as a "Master Chef."
Delogu and Chef Sandri worked for months researching and creating a menu concept that's broken down into three main categories of Starters, which just like any meal on the Mediterranean features dishes that are meant to be shared, Mains, which consists of meats and traditional grains such as pasta, farro, rice, and couscous dishes, and Fish & Shellfish with a serious focus on fresh fish. Guests can enjoy Starters such as Pejerreyes Fritos, a Spanish-inspired dish of fried sand smelts with green zucchini and sage leaves; Sarde Marinate, which stems from Italy and entails marinated sardines with a fresh cucumber tomato salad; and the Anginares, fried artichokes with a fresh mint-yogurt tzatziki sauce from Greece.
http://theyeastofmyworries.com/wp-content/uploads/bb-plugin/cache/admin-ajax.php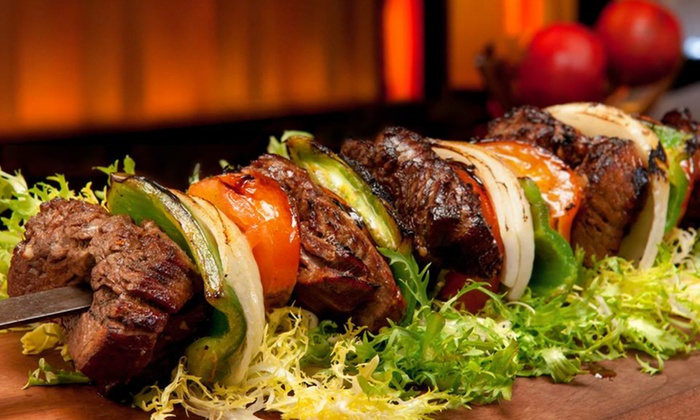 When it comes to Fish & Shellfish, the Seafood Platter boasts a variety of fresh fish including tartare de thon, crudo di branzino, poached colosssal shrimp, oysters and scallops; and fish lovers can choose their favorite fish filet, whole fish, or shellfish like scallops, lobster or shrimp, along with their desired preparation. Take a cue from Sicily and sample the Salmoriglio dressing, made of olive oil, parsley, garlic, oregano and lemon, or select the Chermoula dressing from Morocco, created with cumin, herbs, paprika, saffron, lemon juice and olive oil.
From the Mains, guests can also choose from unique pastas like one made with spirulina, which is algae that is considered one of the most nutritious foods on earth, sea urchin, fresh parsley, olive oil and crushed pepper; or khroufe from Morocco, a lamb stew prepared with apricots, chickpeas, potatoes, carrots, cinnamon, and herbs.
A lunch menu is also available and includes a Mediterranean Lunch Set, which contains a base —a grain like organic farro, couscous or a pasta, a protein such as roasted chicken, shrimp skewer, or pork loin, and three small side dishes like an Egyptian red pepper hummus or a Lebanese baba ganoush — all served on a personalized tray.
Also unique is Panarea's wine program, devised by Delogu who is a trained sommelier, to help introduce lesser-known grapes that most people have never heard of, much less tasted. Instead of a traditional wine list, guests will be presented with a map of the Mediterranean, where they'll see the available wines and their origin. Expect rare grapes such as a Picpoul de Pinet, a varietal from the Languedoc region of France; a Bobal varietal from Valencia, Spain; and Grillo, a varietal native of Sicily, Italy.
A New Miami Shores Restaurant Takes Diners on a Delicious and Diverse Voyage Along the Mediterranean
"Our wine program is about originality," explains Delogu. "We want to ensure that customers discover new gems and find a perfect match for their meal that will further enhance the flavor profiles from that region."
Panarea is the second personal restaurant from Delogu, who is the well-known restaurant consultant of Global Restaurants Concepts, which has successfully created, designed, opened, and operated more than 50 restaurant concepts in eight countries and is responsible for Miami staples like Novecento and Baleen restaurants.
Lunch and dinner are served six days a week. Panarea is located at 11052 Biscayne Boulevard, Miami, FL 33161. For more information call, (305) 640-5580 or visit www.panareaseagrill.com