La diseñadora venezolana Lisu Vega ha transformado su propuesta en las pasarelas en su más reciente colección "Resistencia" para darles voz a los jóvenes de su país que llevan más de 3 meses en las calles exigiendo un cambio en la dirección de la nación suramericana. El aire combativo de cada pieza representa el punto visual más fuerte. Un conglomerado de composiciones gráficas con imágenes, símbolos y cifras descarnadas de las carencias, injusticias, abusos y arbitrariedades de Venezuela como tributo a cada manifestante en las calles venezolanas.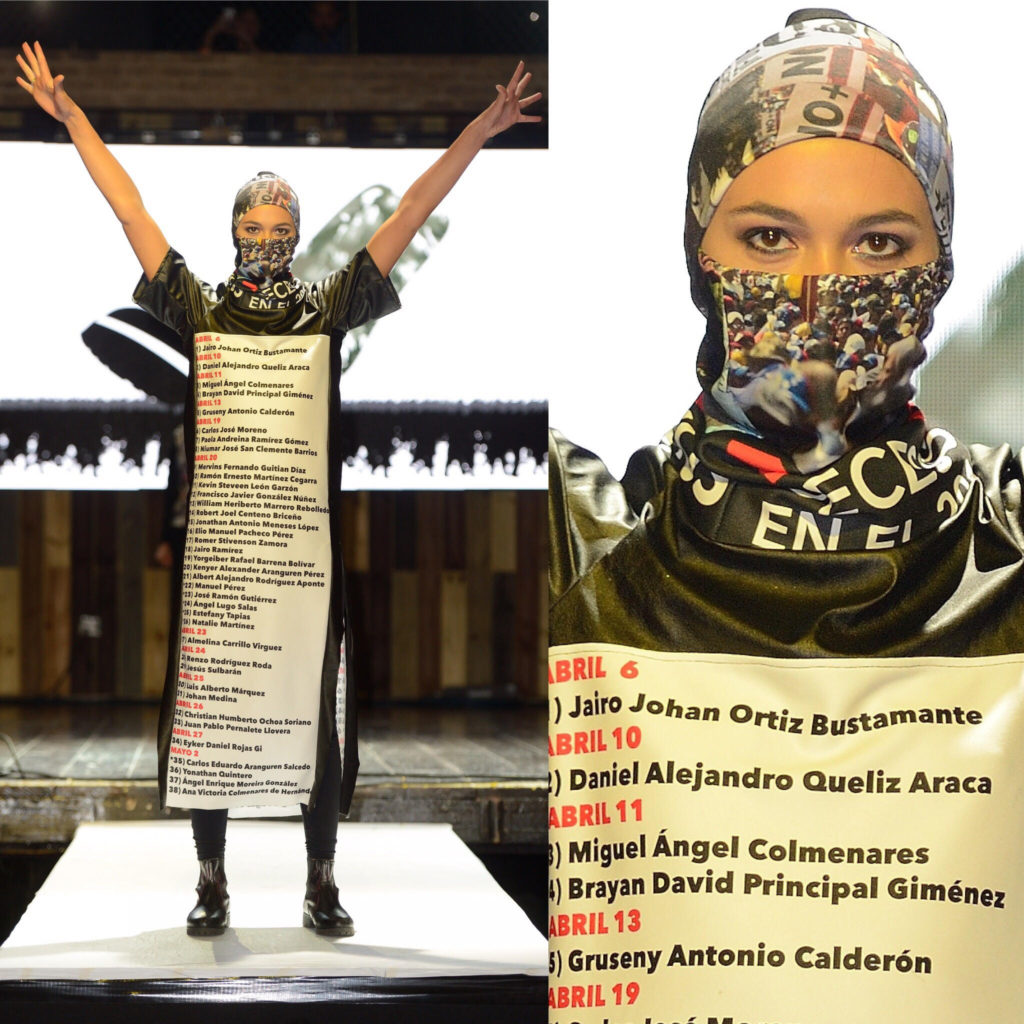 Vega, artista plástico de profesión, logró fusionar sus dos grandes pasiones, el arte y la moda para abrirse paso con una tendencia de fashion art muy particular. Sus inicios de formación fueron en las artes gráficas experimentales. La venezolana ha tenido la oportunidad de formar parte de manera recurrente en el ART BASEL de Miami desde el año 2012, además de haber participado en otras grandes pasarelas internacionales como el Miami Fashion Week de 2014 con su sello distintivo en el que aporta a cada pieza una carga emocional avasallante.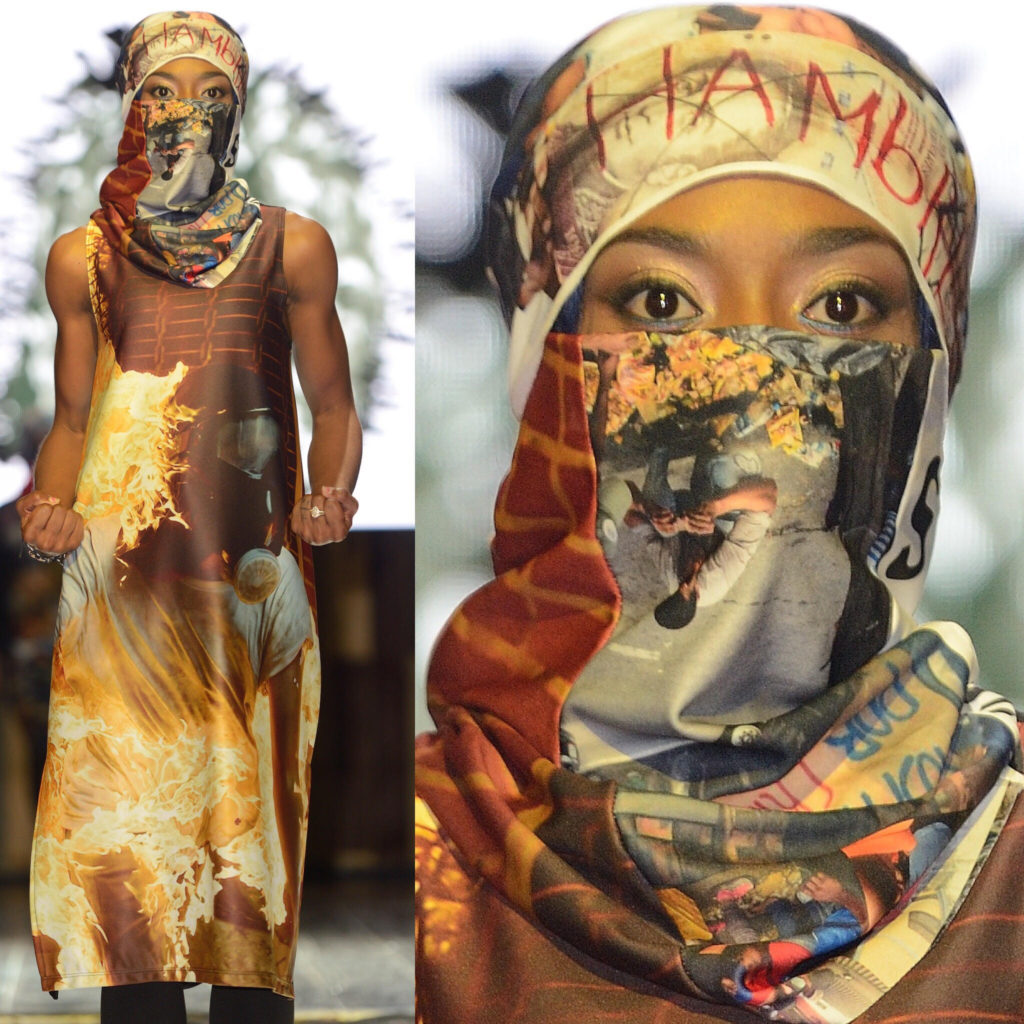 "Resistencia", que forma parte de la colección privada de Lisu Vega, fue presentada en Junio de 2017 en el evento de Raw artists en su edición de Miami, aunque no está a la venta. La diseñadora solo quiere donaciones a partir de estas piezas para una fundación que utilice el 100% de las ganancias en el pueblo venezolano.
Locacion Revolution Live (Raw Artists-Miami Edition) Raw Artists es una red de artistas independientes que presentan su obra en diferentes países tales como Usa – Canada- Nueva Zelanda – Inglaterra.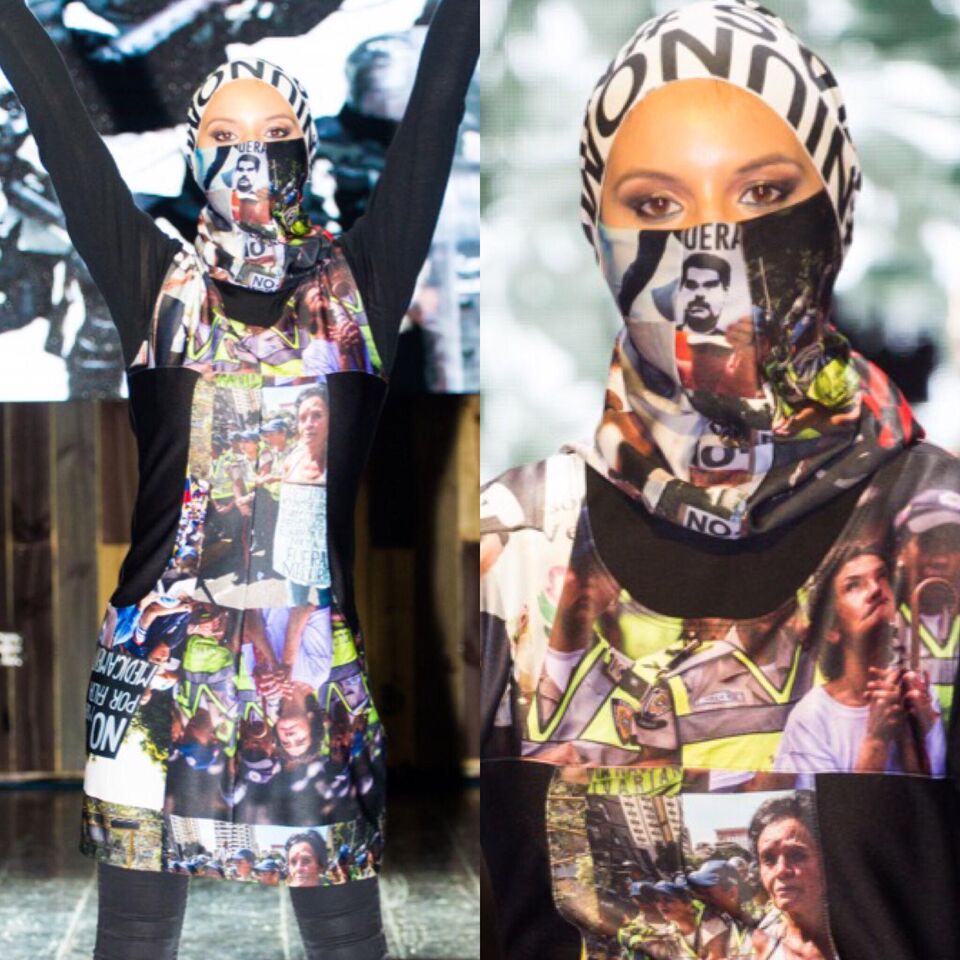 "Resistencia (Resistance)" is part of Venezuelan fashion designer Lisu Vega's private collection that expresses the political crisis in Venezuela. These styles were presented in June at the Raw Artists Miami edition event. The collection is not for sale. The designer receives donations for her pieces and proceeds are directed to a foundation that uses 100% of the profits for Venezuelans in need.