Por: Jeanette Dallen
HL Art Ambassador
Como todos los años, la primera semana de Diciembre Miami Beach se viste de ARTE. Del 05 al 08 el Miami Beach Convention Center reúne a 200 galerías entre las principales de América del Norte, América Latina, Europa y Asia con mas de 4000 artistas en una exhibición de arte moderno y contemporáneo incluyendo pintura, escultura, instalaciones, fotografía, cine, video y arte digital.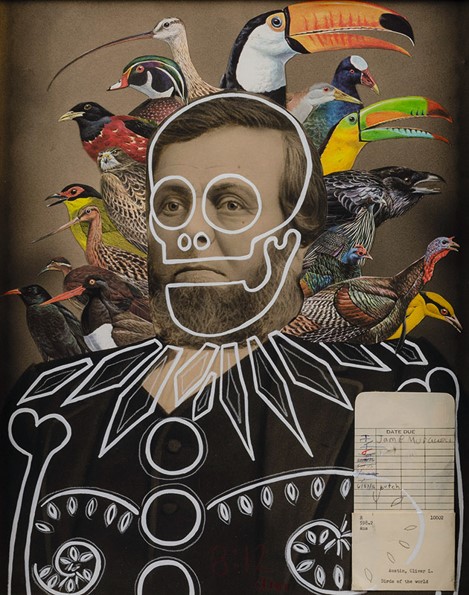 Las entradas comienzan en $65 por persona y pueden adquirirse on-line o en taquilla del lado oeste del Centro de Convenciones de Miami Beach. Para aquellos que buscan solo una experiencia visual o comprar una obra de arte recomiendo visitar los sectores Galleries, donde podrán encontrar piezas de artistas jóvenes, así como obras maestras de calibre de museo. Nova, donde encontrarán obras de vanguardia de artistas y galerías emergentes. Meridians, que es un nuevo sector este año, donde se exhiben obras a gran escala, que incluyen escultura, pintura e instalaciones, video y presentaciones en vivo bajo la curaduría de la Mexicana Magali Arriola. Y el sector público, que es de carácter gratuito y esta ubicado en Collins Park que en colaboración con el Bass Museum presenta seis obras de arte monumentales de una variedad de artistas argentinos intergeneracionales que comparten un interés en la interactividad.
Los mas académicos también disfrutaran de los sectores Kabinett, que se centra en un cuerpo de trabajo de un solo artista o una exposición grupal temática, el sector Survey que esta dedicado a proyectos de historia del arte. Positions, que permite descubrir nuevos talentos de todo el mundo. Y el sector Edition que brinda la oportunidad de ver grabados y publicaciones en colaboración con artistas de renombre y publicaciones importantes y raras.
También hay una serie de conversaciones a lo largo de la semana que van desde paneles de discusión hasta conferencias sobre temas relacionados con la escena global del arte contemporáneo.
Art Basel tiene un jardín de infantes y sala de juegos gratuitos a los futuros aficionados al arte entre 4 a 12 años de edad. Dichas actividades están a cargo un equipo de profesionales del Miami Children 's Museum y están ubicadas en el piso 2 del Miami Beach Convention Center entrando por el ala oeste.
Para una total experiencia pueden tomar un tour privado particular o corporativo en ingles o español contactando a [email protected]. También ofrecen tours en alemán, mandarín o ruso.
Paralelamente a Art Basel, la ciudad de Miami celebra Miami Art Week por lo que popular las ferias de arte satelital, fiestas pop-up y eventos que atraen la visita de numerosas celebridades, coleccionistas, aficionados y miles de turistas de todas partes del mundo.
Otras ferias de arte que no pueden dejar de visitar son Design Miami, localizada en una carpa adyacente al Miami Convention Center. Design Miami presenta a las principales galerías del mundo especializadas en diseño de muebles, iluminación y objetos de arte coleccionables de los siglos XX y XXI. Cada ano presentan una vasta programación cultural, creando emocionantes colaboraciones con diseñadores e instituciones de diseño, paneles y conferencias con luminarias de los mundos del diseño, la arquitectura, el arte y la moda, y comisiones únicas de los mejores diseñadores y arquitectos emergentes y establecidos del mundo. https://miami2019.designmiami.com/
Las ferias de arte Art Miami y SCOPE abren al público del 04 al 08 de diciembre.
Siendo la segunda feria de arte más concurrida del mundo, ART MIAMI nos ofrece obras modernas y contemporáneas de reconocidísimos artistas plásticos como Marcel Duchamp, Wilfredo lam, Jackson Pollock, Yayoi Kusama, Jeff Koons, Pablo Picasso, Willem de Kooning, Roy Lichtenstein, Marc Chagall, Richard Serra, Salvador Dali y muchos mas. SCOPE ubicada sobre las arenas de Ocean Drive, nos trae este año, además de la exhibición Focus | Art China, un pabellón llamado Oasis con una programación que incluye curación matutina, meditacion guiada y tratamientos de spa. https://www.artmiami.com/ https://scope-art.com/
PINTA Miami, se lleva a cabo en el espacio Mana Wynwood también entre el 04 y 08 de diciembre. Este ano contará con una instalación de realidad virtual de los artistas argentinos Julio Le Parc y Juan Le Parc llamada "7 alchimies en réalité virtuelle". Además, nos trae el proyecto especial de Carlos Cruz-Diez y Oscar Carvallo "Voyage Cinétique II", que consta de una colección de 45 vestidos. Para la colección Oscar Carvallo diseño vestidos escultóricos y Carlos Cruz-Díez creó joyas finas diseñadas como obras de arte en miniatura. http://www.pintamiami.com/
Gary Nader Art Center, especializada en arte Latinoamericano contemporáneo, deleita la vista de los transeúntes este año en la calle Lincoln Road con la instalación de 13 voluminosas esculturas de Botero. https://www.garynader.com/
Red Dot y Spectrum es la parada obligatoria de muchos. Red Dot presenta PASSION como su tema curatorial, mientras que Spectrum presenta IGNITE. Ambas ferias ubicadas en Mana Wynwood se reúnen por primera vez este ano con dos espectáculos bajo un mismo techo en el centro de convenciones. https://reddotmiami.com/ https://spectrum-miami.com/
Institute of Contemporary Art ofrece este ano por Miami Art Week "One Day on Success Street" del artista alemán Thomas Bayrle, conocido por sus representaciones proféticas de mega ciudades y cuerpos consumidos por máquinas y sus obras multimedia humorísticas y satíricas que se caracterizan por "superformas", imágenes grandes compuestas de patrones repetitivos similares a células más pequeñas. También pueden disfrutar de la actual exhibición "All the Eternal Love I have for Pumkins" the la famada artista plastic Yayoi Kusama. https://icamiami.org/
Espacio 23. El millonario Jorge Pérez nos abre las puertas a su colección privada en su nuevo museo en Allapata. Muchas de las obras de la muestra inaugural son de superestrellas del arte contemporáneo como Kara Walker, Rasheed Jhonson, Ai Weiwei y William Kentridge. https://www.elespacio23.com/
De la Cruz Collection. La colección privada de Rosa Y Carlos de la Cruz puede ser visitada de forma gratuita. Ofrecen el lunes 2 de diciembre de 7PM a 9PM un coctel y charla con el artista Neoyorquino Glenn Ligon. Para confirmar su asistencia RSVP www.delacruzcollection.org/glenn-ligon-rsvp
The Margulies Collection at the Warehouse. ubicada en Wynwood Arts District presenta la exhibición 'Can It Really Be 20 Years Already? Art in Our Times, Contemporary Masters, and Philanthropy. Admission $10 https://www.margulieswarehouse.com/
Rubell Museum, con nuevas instalaciones que aperturan en Allapatha un día antes de Art Basel, el Rubell Museum presenta en su exhibición inaugural más de 300 obras de 100 artistas, contemporáneos de artistas a quienes los Rubells apostaron cuando estaban emergiendo. https://rfc.museum/
Little Haití Cultural Complex, presenta "The Visual Life of Social Affliction", con el trabajo de 20 artistas y escritores contemporáneos de la diáspora caribeña. Tambien de accesso gratuito https://haitianculturalartsalliance.org/
Coral Gables Museum con un brunch de apertura que ofrece una selección de arepas y refrescos venezolanos, honra a los artistas presentados en su exhibición "Por ahora", arte venezolano contemporáneo de la diáspora de Miami, con la curaduría de Adriana Meneses y Yuny Villalonga. Accesso público gratuito. https://coralgablesmuseum.org/
Edouard Malingue Gallery
Zheng Bo, Still from 'Pteridophilia IV', 2019
Courtesy of Edouard Malingue Gallery and the artist.
dwynn Houk Gallery
Diane Arbus, A Family on their Lawn One Sunday in Westchester, NY, 1968
© Estate of Diane Arbus/Courtesy Edwynn Houk Gallery
SCAI The Bathhouse
Moon and Jeon, Anormally Strolls II, 2018, installation view at Tate Liverpool
© SCAI The Bathhouse