No hay mejor manera para que los viajeros de lujo experimenten la mágica combinación de mitos y paisajes en un país. Lo que llegó a ser conocido como un destino para mochileros y arqueólogos profesionales, ahora está atrayendo a viajeros de lujo gracias a una creciente ola de hoteles de lujo y operadores turísticos en Guatemala donde se puede explorar el espectacular paisaje y la rica cultura de la sagrada patria de los mayas.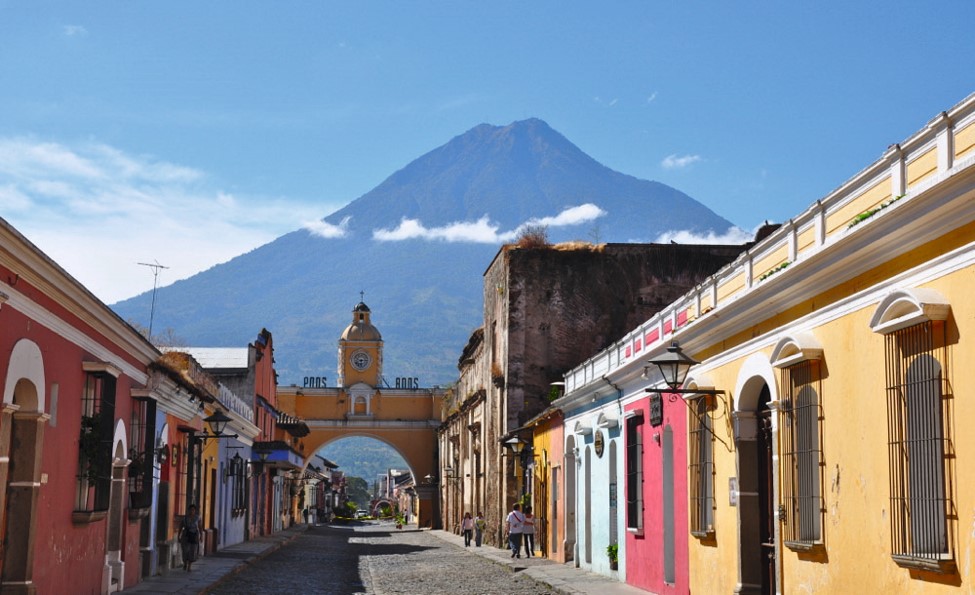 Ciudad de Guatemala y La Antigua
Nuestro viaje comenzó una semana antes en la ciudad de Guatemala, la capital cosmopolita del país. Las excelentes colecciones del Museo Nacional de Arqueología y Etnología (Museo de Historia y Etnología) brindan a los visitantes una introducción profunda a la cultura indígena maya. Otros de sus mayores atractivos son la majestuosa Catedral Metropolitana, el histórico Parque Central y el Palacio Presidencial.
La siguiente parada es la pequeña ciudad de La Antigua. Fundada en 1542 y ubicada entre varios volcanes inactivos y activos, incluidos Agua, Fuego y Acatenango, La Antigua mantiene un encanto digno de su categoría de Patrimonio Mundial de la UNESCO. Muchos de sus monumentos se han conservado y sus calles empedradas están bordeadas de magníficas catedrales, monasterios e iglesias.
Lo que no se puede perder
Otras experiencias memorables incluyen explorar una plantación de café, aprender sobre el jade guatemalteco y disfrutar de una degustación de chocolate con Fernando Arias, un chocolatero artesanal y tostador de café local.
En la ciudad de Panajachel, al oeste de la ciudad capital, se encuentra el lago de Atitlán, cuya belleza puede explorarse en crucero e incluye, más adelante, una visita con una Asociación de tejedoras mayas para aprender sobre este arte que se remonta a miles de años.
El Mundo Maya en Flores también es un must. Esta ciudad isleña resulta un punto de partida para explorar el Petén, una vasta región virgen en el norte de Guatemala salpicada de sitios arqueológicos. El más famoso de ellos se encuentra dentro del Parque Nacional Tikal. Una ciudad importante en el imperio maya hasta su colapso en el año 900 d.C. con 3000 estructuras que incluyen palacios, templos, plazas y plataformas ceremoniales, como El Mundo Perdido.
Planificador de viajes
Bella Guatemala Travel: líder en viajes en grupos pequeños y personalizados a Guatemala. Sus recorridos envolventes y todo incluido están dirigidos por guías profesionales bilingües expertos en arqueología, cultura e historia. Los tours incluyen transporte nacional en autobús, barco, avión, así como hoteles de lujo, resorts y eco-lodges, 3 comidas diarias (una bebida alcohólica en el almuerzo / cena), entradas, impuestos y propinas. Hay opciones personalizadas disponibles y los hoteles pueden variar.
www.bellaguatemalatravel.com/ Sitio oficial de turismo de Guatemala: www.visitguatemala.com
---
The Best of Guatemala on a Luxury Adventure
A luxury journey through Guatemala, rich in archeological sites, culture and stunning scenery 
Imagine 14-man canoes laden with precious cargo navigating the waterways of the Yucatan peninsula to arrive here at the gates on Lake Yaxhá," says archeologist José Antonio Gonzalez, as he leads our small group along a raised causeway through Yaxhá, a large Mesoamerican site in northern Guatemala.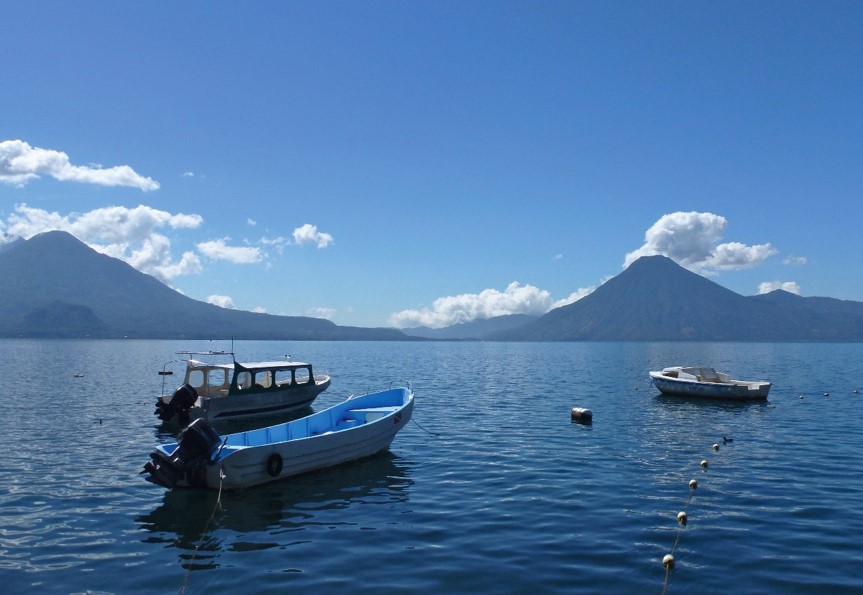 Although momentarily distracted by a grey fox loping past a stone temple, I see that our path through the jungle is lined by palaces, ceremonial platforms and ancient ball courts partially buried beneath dense vegetation. Their impressive size attests to the power of this ancient Maya kingdom that reigned from 600 BC to 900 AD and once covered an area of 92 square miles.
Traders and dignitaries would pass through security checkpoints before permitted to enter this royal city. First discovered by archeologists in 1904, the complex lay buried until the 1980s when restoration efforts began. Unlike its northern counterpart, Chichen Itza, a site that receives 1.2 million visitors a year, Yaxhá sees few people. Apart from the calls of howler monkeys, our group is alone in the silence.
I'm participating in a 7-night luxury journey through Guatemala with Bella Guatemala Tours, specialists in upscale, immersive travel to this mountainous country located south of Mexico and tucked between Belize, Honduras and El Salvador. In addition to archeologist José Gonzalez, our small group of three is accompanied by environmental biologist Emilio Faillace and a logistics expert.
There's no better way for luxury travelers to experience the country's magical blend of myth and landscape. Once best known as a destination for backpackers and professional archeologists, thanks to a growing crop of upscale hotels and tour operators, Guatemala is now drawing luxury travelers keen to explore the spectacular scenery and rich culture of the sacred homeland of the Maya.
Guatemala City and La Antigua
Our journey began a week earlier in Guatemala City, the country's cosmopolitan capital. The fine collections within Museo Nacional de Arqueologia y Etnologia (Museum of History and Ethnology) provide visitors with an in-depth introduction to indigenous Maya culture.
Highlights include spectacular stelae, ceremonial masks and other artifacts.
Also worth seeing is the stately Metropolitan Cathedral, historic Parque Central and Presidential Palace.
The next stop is the small city of La Antigua. Founded in 1542 and set among several dormant and active volcanoes–including Agua, Fuego and Acatenango–Antigua's 200-year reign as Guatemala's colonial capital ended following a series of devastating earthquakes in 1773.
There's no escaping the charm of this UNESCO World Heritage Site. Many of its monuments have been preserved and its cobbled streets are lined with magnificent cathedrals, monasteries and churches. Bella Guatemala Travel's tours are planned around themes (such as Day of the Dead in November) and our tour is taking place during Easter Holy Week. Religious processions pass through streets carpeted with flowers, vegetables and colored sawdust. It's the experience of a lifetime to see this living expression of religious devotion.
Other memorable experiences include exploring a coffee plantation, learning about Guatemalan jade and enjoying a tutoured chocolate tasting with Fernando Arias, an artisanal chocolatier and coffee roaster.
Our full days end in blissful comfort. With its authentic Spanish colonial décor, the suites at Porta Antigua Hotel come equipped with a king-sized bed, plush bathrobes and modern amenities. Yet it radiates Old World comfort with its hand-woven Mayan textiles, handmade tiles and original artwork. The heated swimming pool surrounded by jacaranda trees is ideal for relaxing after a day of exploring.
Lake Atitlan and the Highlands
The next stop is the town of Panajachel on Lake Atitlan in Guatemala's mountainous highlands, a region that stretches west of the capital city to the border of Mexico. Panajachel is famous for its prime location on the shores of beautiful Lake Atitlan, set among a necklace of volcanoes.
In his 1934 book, Beyond the Mexique Bay, Aldous Huxley compared Lake Atitlan to Italy's Lake Como, and German explorer Alexander von Humboldt called it "the world's most beautiful lake." A boat cruise introduces participants to its beauty and includes a visit with a Maya women weavers association to learn about backstrap weaving, an art that dates back thousands of years and produces textiles symbolic of wealth and status.
More discoveries await on an excursion to Chichicastenango, home to a large local market and historic church. Guatemala is home to 22 different Maya groups, including K'iche', Kaqchikel, Mam and Q'eqchi' each with their own dialect, customs and distinct traditional clothing worn on market days.
The brisk air also makes the highlands an invigorating spot to explore shade-grown coffee plantations, hike footpaths between Mayan villages or scale one of the dramatic volcanoes. The treks aren't for the faint of heart but the experience of witnessing the steaming cone of a 3,500-metre-high volcano is unforgettable.
For a luxury stay, the hotel of choice in Panajachel is Hotel Atitlan, set on a former coffee plantation overlooking Lake Atitlán and offering spectacular views. Another luxury option is located in nearby San Antonio Palopó. The first Relais & Chateaux hotel in Guatemala, Casa Palopó was originally a private home, and each of its contemporary suites is unique. Art, textiles and heirlooms surround guests with the unique culture of Guatemala while elevated views of Lake Atitlan make this remarkable boutique property especially memorable.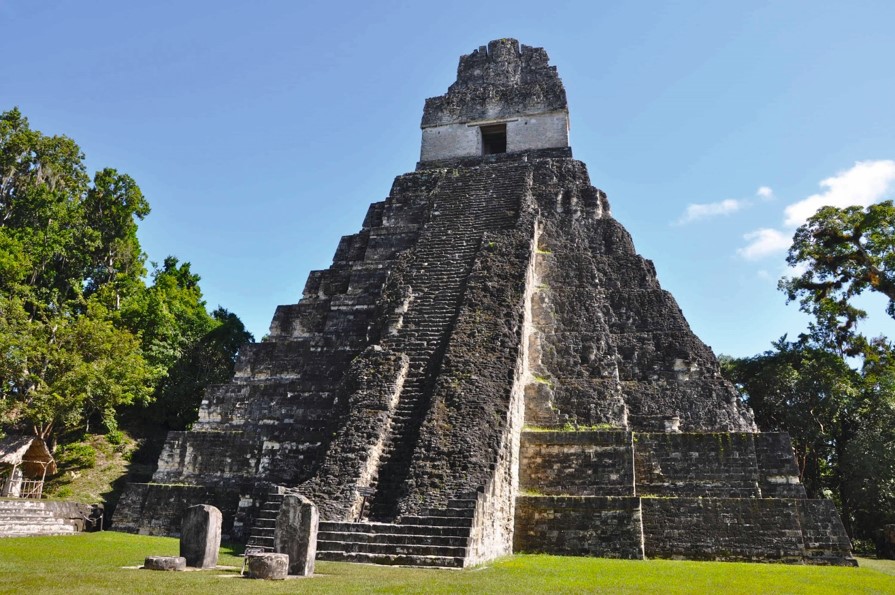 Lost Kingdoms of the Maya
A short flight then takes us to Mundo Maya International Airport in Flores, an island city that's a jumping off point for exploring the Petén, a vast unexplored region in northern Guatemala dotted with archeological sites.
The most famous of these sites is within Tikal National Park. An important city in the Maya empire until its collapse in 900 A.D, this sprawling UNESCO World Heritage Site features 3000 structures including palaces, temples, plazas and ceremonial platforms, many such as El Mundo Perdido (Lost World) not fully excavated. Shrouded by silk, cotton and mahogany trees, Tikal is also home to a range of wildlife including jaguar, coatimundis, wild turkeys and 333 species of birds.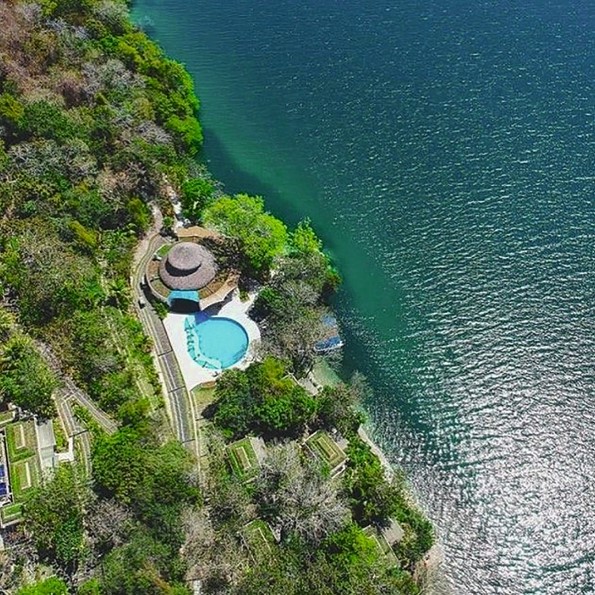 At days' end, we return to Bolontiku Boutique Hotel and Spa, a posh resort set at the edge of the Maya Biosphere Reserve. As I relax in my cabana overlooking mist-shrouded Lake Peten Itza, it feels as though I'm in my own "lost world" although one with modern amenities of room service, sumptuous linens and a free-form infinity pool.
It's an atmospheric way to conclude a luxury immersion into Guatemala's landscape, heritage and culture.
Travel Planner
Bella Guatemala Travel: Bella Guatemala Tours (BGT) is a leader in small-group and custom tours to Guatemala. Their immersive, all-inclusive tours are led by professional, bilingual guides who are experts in archaeology, culture and history. Tours include domestic transportation by bus, boat, plane as well as luxury hotels, resorts and eco-lodges, 3 meals daily (one alcoholic drink at lunch/dinner), entrance fees, taxes and gratuities. Customizable options are available and hotels may vary from those described above. www.bellaguatemalatravel.com/
Official Guatemala Tourism Site: www.visitguatemala.com