HL Magazine festeja sus 9 años de trayectoria con las estrellas del reality show del momento, Palm House TV, próximo a estrenarse en 26 países. Protagonizado por influencers, modelos, actrices y personalidades muy queridas por el público en diferentes países. Un reality show donde la vida real de las famosas en Miami mostrará el glamour de una ciudad amada por todos los latinos.
La definición de Palm House encierra la vida, el día a día y los rincones más fabulosos del sur de la Florida. Viajes a destinos exóticos, actividades extremas, mega producciones fotográficas, diversión y mucho más es lo que verán en Palm House. El súper elenco de esta producción está producida por Federico Díaz y un gran equipo de Press Pop Miami y integrado por:
Angie, modelo
Desiré Ortiz, Host
Fernanda Sosa, modelo
Floppy Tesouro, actriz
Geraldine Duque, actriz
Gisella Iribas, modelo y host
Karen Carreño, Actriz y modelo
Kerly Ruiz, presentadora
Lulu Stanger, actriz
Vania Bludau, modelo
Mara Roldán, modelo
Ximena Córdoba, actriz y modelo
Alyz Henrich, actriz
Esta maravillosa producción de la mano de la empresa élite en el ramo, Press Pop Miami, cuenta con un equipo estrella de los más destacados profesionales del entretenimiento como:
Production: Press Pop Miami
Photos: Juan Pablo Castro @juanpablo.castro
Stylist:@benditoclosetstyle Denise Del Pino
Make Up:
@alinefonsecamakeup_
@carolinaneira_mua
@gerogebislip,
@Anthony24Mak
Hair: @michelwillardhair
Nails @lianailsdoral
Catering: @crudosfusionart
Location: Curbelo/Insurance Broker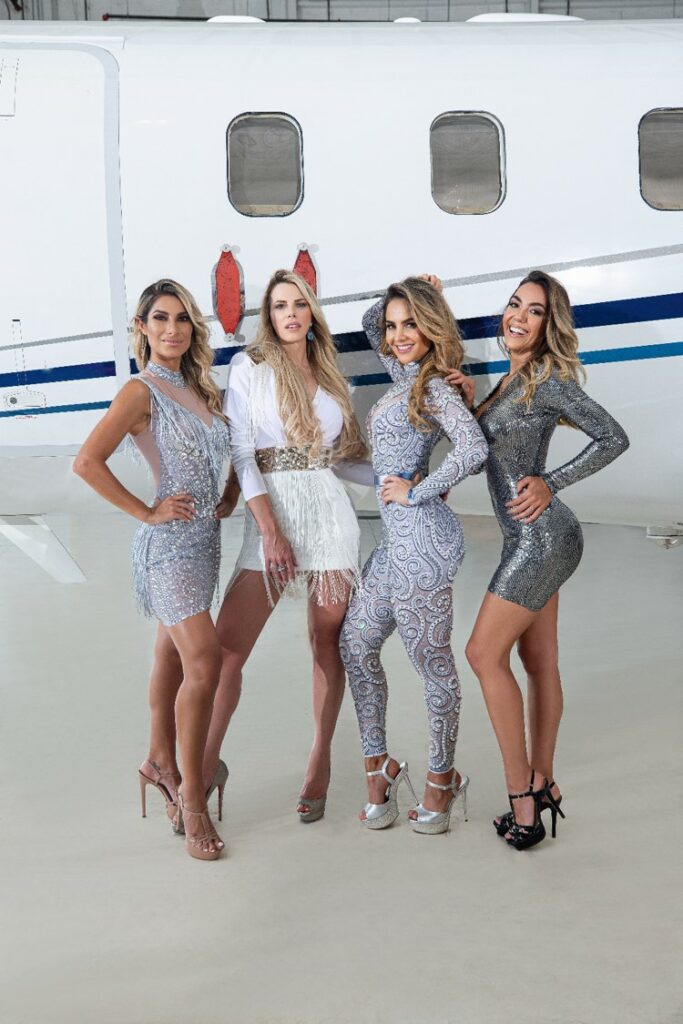 HL Magazine celebrates 9 year Anniversary with the stars of Palm House TV Reality Show
HL Magazine celebrates its 9 years with the stars of Palm House Reality Show, soon to be released in 26 countries and starring influencers, models, actresses and personalities in different countries. A reality show where the real life of celebrities in Miami will show the glamor of a city loved by all Latinos.
Palm House will feature the most fabulous corners of South Florida. Trips to exotic destinations, extreme activities, mega photographic productions, fun and much more. The show is produced by Federico Díaz and the Press Pop Miami team.