Por: Ania Agárdy @exploreanddecor
Tour de tres días lugares de interés:
-La Habana Vieja y sus calles estrechas en estilo español colonial único.
-La Farmacia Taquechel que en sí mismo es una maravilla de diseño interior ni la perfumería Habana 1791, ubicada en una mansión del siglo XVIII, donde puedes elegir tus fragancias preferidas preparadas allí mismo a tu gusto por el perfumista francés, Jaque.
-Deben de ir una noche al club de Tropicana donde la música salsa y los bailarines cubanos realizan un espectáculo inolvidable.
-Hacer un tour guiado por la tabacalera para conocer el proceso artesanal de la producción de los puros y almorzar en el pueblo colonial de Viñales conocido por su propio encanto.
-Recomiendo visitar el recién renovado Gran Teatro de la Habana Alicia Alonso y ver un ensayo de ballet. Si queda tiempo, vale la pena conocer el Museo Nacional de Bellas Artes que exhibe únicamente obras cubanas de los últimos 5 siglos.
-Las galerías de arte en la Habana Vieja. Hoy el arte cubano es muy cotizado al nivel mundial.
-Deben de visitar la terraza del último piso del Hotel Manzana Kempinski para disfrutar la mejor vista panorámica del centro. Desde allí tomar un auto clásico (taxi) para conocer la quinta avenida y el malecón.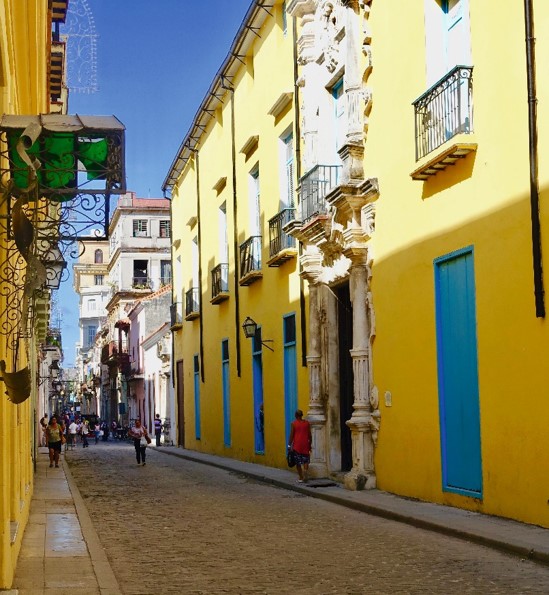 Cuba: A country full of contrasts with Caribbean Charisma
By: Ania Agárdy @exploreanddecor
Places to visit:
-The Old Havana and its narrow streets with unique colonial Spanish style.
-The Taquechel Pharmacy which in itself is a marvel of interior design or the Havana 1791 perfumery, located in an 18th-century mansion, where you can choose your favorite fragrances prepared right there to your liking by the French perfumer, Jaque.
– Tropicana club where salsa music and Cuban dancers perform an unforgettable show.
-A guided tour of the tobacco company to learn about the traditional process of cigar production and have lunch in the colonial town of Viñales known for its own charm.
-I recommend visiting the newly renovated Grand Theater of Havana Alicia Alonso and watching a ballet rehearsal. If there is time, you should go to the National Museum of Fine Arts that exhibits only Cuban works of the last 5 centuries.
-Art galleries in Old Havana. Today, Cuban art is highly valued worldwide.
-You must visit the terrace on the top floor of the Manzana Kempinski Hotel to enjoy the best panoramic view of the city. From there take a classic car (taxi) to their fifth avenue and the boardwalk, El Malecon.