MG DEVELOPER LANZA SU ALIANZA CON ONE SOTHEBY'S INTERNATIONAL REALTY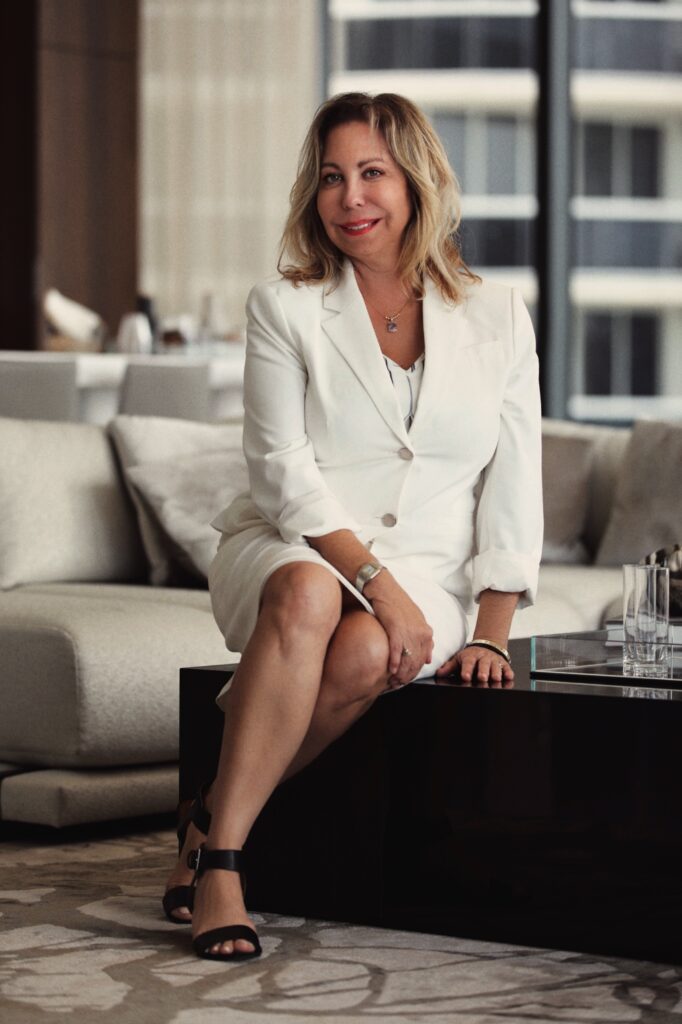 ONE Sotheby's International Realty ha asumido las ventas y la comercialización de Althea Row y Biltmore Row, con sede en Coral Gables, la fase final de su comunidad de diseño maestro, Biltmore Square. Los proyectos de MG en Coral Gables incluyen Valencia Townhomes, The Ponce, Villa Blanc y la primera fase de Biltmore Square: Biltmore Parc y Beatrice Row. Con una incorporación contemporánea a la arquitectura internacional de la ciudad, los bloques georgianos de Biltmore Square marcan la última incorporación de la comunidad de townhomes de lujo.
"Estamos muy contentos de asociarnos con ONE Sotheby's International Realty", dice Alirio Torrealba, CEO de MG Developer. "Al entrar en una nueva etapa de desarrollo y evolución corporativa, creemos que es una colaboraracion natural ya que la empresa ha sido una parte integral de nuestra red de referencias y tiene una fuerte presencia dentro nuestra comunidad. Estoy realmente agradecido y tengo el más profundo respeto y admiración por todas los brokers con los
que hemos trabajado y por sus esfuerzos en nombre de MG". "Valoramos la confianza de MG Developer en nuestro equipo y estamos encantados de trabajar juntos en la fase final de Biltmore Square", dijo Daniel de la Vega, presidente de ONE Sotheby's International Realty. "Alirio Torrealba es una parte integral de la comunidad de Coral Gables y esperamos ver el último proyecto realizado. Al igual que Alirio y su equipo, estamos comprometidos con la Ciudad de Coral Gables, por lo que esta asociación es perfecta para los dos".
Todos los enclaves contemporáneos de MG ofrecen su encanto único y elementos de diseño distintos, pero todos se unen con la rica historia y el estilo arquitectónico de The City Beautiful. Biltmore Row y Althea Row se encuentran en la fase de planificación y se unirán a Biltmore Parc y Beatrice Row para crear Biltmore Square, que representará la visión de MG de un área comunitaria que refleja la tradición de la ciudad de la vida de lujo. Cuando se complete, Biltmore Square creará un destino que estará repleto de comodidades del estilo de vida de Coral Gables.
ONE Sotheby's International Realty has assumed the sales and marketing of Coral Gables-based MG Developer's Althea Row and Biltmore Row – the final phase of its master-planned community, Biltmore Square. MG's existing projects in Coral Gables include Valencia Townhomes, The Ponce, Villa Blanc, and the first phase of Biltmore Square – Biltmore Parc and Beatrice Row. Offering a contemporary addition to the city's international architecture, Biltmore Square's Georgian blocks mark the community's latest addition of luxury townhomes.

"We are extremely pleased to partner with ONE Sotheby's International Realty," says Alirio
Torrealba, CEO of MG Developer. "As we enter a new stage of development and corporate evolution, we feel it is a natural fit to collaborate with a brokerage that has been an integral part of our referral network and holds a strong physical presence within our community. I am truly grateful and have the deepest respect and admiration for all the brokerages we've worked with and their efforts on behalf of MG."
"We value MG Developer's confidence in our team and are thrilled to work together on the final phase of Biltmore Square," said Daniel de la Vega, President of ONE Sotheby's International Realty. "Alirio Torrealba is an integral part of the Coral Gables community and we look forward to watching the
latest project come to life. Like Alirio and his team, we are committed to the City of Coral Gables, making this partnership a perfect fit for the both of us."
All of MG's contemporary enclaves offer their own unique charm and distinct design elements, yet they all coalesce with The City Beautiful's rich history and architectural style. Biltmore Row and Althea Row are both in the planning phase and will join Biltmore Parc and Beatrice Row to create Biltmore Square, which will embody MG's vision of a communal area that reflects the city's tradition of luxury living. When completed, Biltmore Square will create a destination that will be replete with Coral Gables' lifestyle amenities.