"We're excited to present artistic spaces and initiatives that demonstrate international talent in this legendary city," said Alirio Torrealba, CEO of MG Developer. "We look forward to continuing to support world-class art and making our community a modern capital of culture."
The arts & culture scene in South Florida has metamorphosed into an international destination full of creativity and inspiration. Much of this renewal can be traced to local roots with a passion for innovative expression and modernization.
MG Developer, founded in 2015 and led by CEO Alirio Torrealba, has been fulfilling its social responsibility and passion as a developer that's not only building new residences, but leading the charge in raising the standard of the region's artistic atmosphere.
After presenting art from Carlos Cruz-Diez at last year's Art Basel, MG Developer presented Arts & Culture Night, an event series launched as a way to bring world-renowned artists to Coral Gables in a curated environment.
The series began turning the region into a center of authentic international art that reflects its legacy as a world-class destination. With the success of bringing Venezuelan artists such as Uaio Antor, Adriana Menses, and Adriana Dorta, MG Developer felt more needed to be done.
The firm took the initiative of expanding the city's footprint in the world of art, presenting three new complimentary pop-up galleries in Downtown Coral Gables. In order to continue fulfilling their vision of a more cultural community, each gallery has its own unique theme, giving the public a variety of new locations to see their community in a new way.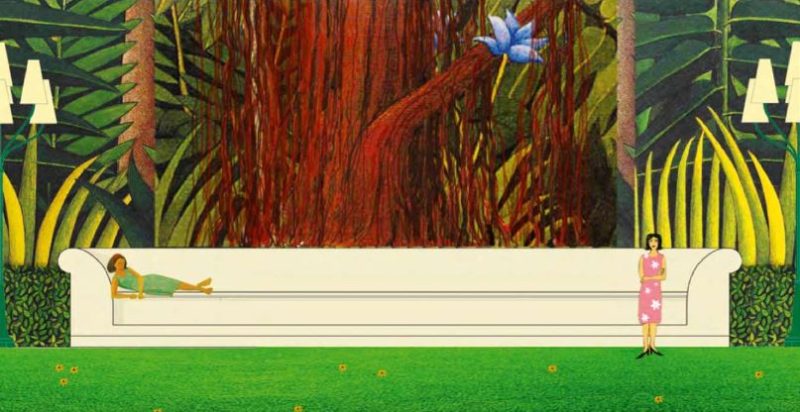 Upon realizing this, MG Developer wanted to take its wide portfolio of Europeaninspired homes and bring some of their character to Venice in the Gables, showcasing an original piece by Venezuelan artist Adriana Dorta directly on Miracle Mile.
As a facilitator of cultural milestone moments in Coral Gables, MG Developer produced a musical presentation with a night of "Kindred Spirits, Ten Artists by the Hudson" at the Coral Gables Museum. The exhibition illustrated 10 accomplished Cuban artists who live and work on the New Jersey shores of the Hudson River and was celebrated with live music from the Yedra-Chruszcz Duo, an Iberoamerican Music Mosaic for violin and piano.
Just this past November, MG Developer commissioned an original stone bench called "A Midsummer Night's Dream" at Balboa Plaza, presenting the City's inaugural Art in Public Places, Public Art in Private Development sculpture with remarks by Mayor Raúl Valdés-Fauli.
MG Developer is continuously cultivating the concept of community living by combining it with all the best offerings throughout South Florida, supporting new ideas and talent that help this area live up to its identity as a global focal point for arts & culture.
For more information, visit: www.mgdevelopermiami.com, visit 718 Valencia Avenue, Coral Gables, Florida 33134 or call 305.460.6719 #BuildingBeautiful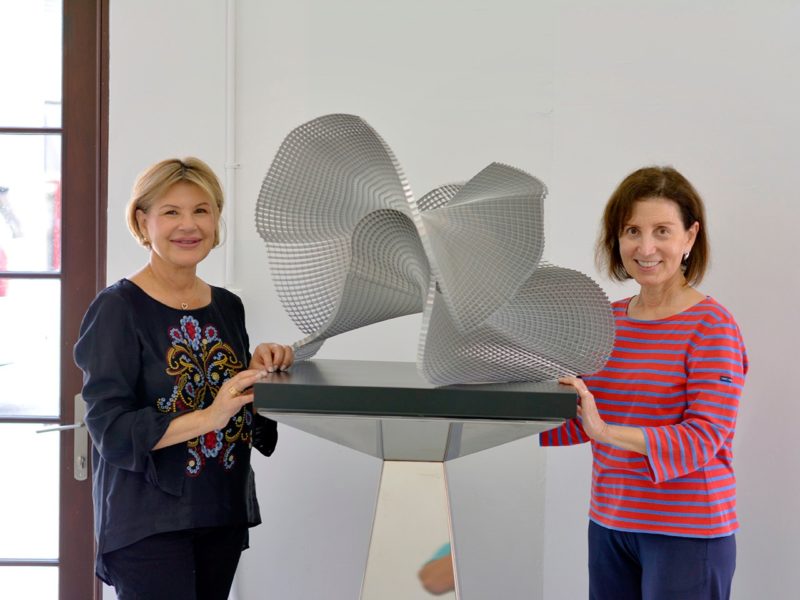 MG Developer Eleva la escena artística de Coral Gables.
La escena artística y cultural en el sur de Florida se ha transformado en un destino internacional lleno de creatividad e inspiración, y MG Developer ha sabido inscribirse en esa onda innovadora y moderna. Fundada en 2015 y dirigida por el CEO Alirio Torrealba, esta constructora ha estado asumiendo su responsabilidad social con increíble pasión, no solo construyendo nuevas residencias, sino, manteniéndose a la vanguardia en su intención de elevar el nivel de la increíble aura artística de la zona.
Después de presentar obras de Carlos Cruz-Diez en el Art Basel 2017, MG Developer trajo Arts & Culture Night, una serie de eventos lanzada como una forma de llevar a artistas de renombre mundial a Coral Gables en un ambiente
curado. Pronto, la serie comenzó a convertir a la región en un centro de arte internacional auténtico y la empresa sintió que debía hacer más.
MG Developer tomó su amplio portafolio de casas de inspiración europea y llevó algunos de sus personajes a Venice in the Gables, mostrando, entre otras cosas, una pieza original de la artista venezolana Adriana Dorta directamente en Miracle Mile, produciendo la noche de "Kindred Spirits, Ten Artists by the Hudson" en el Museo de Coral Gables y encargando un banco de piedra original llamado "Sueño de una noche de verano" para Balboa Plaza. Toda esta movida ha causado gratos comentarios, incluso de las autoridades locales.