Food and wine aficionados get ready as this year's edition will feature more than 90 amazing events, including signature fan-favorite soirées, an array of new parties and intimate dining experiences, expanded CRAVE Greater Fort Lauderdale Series, and much more.
The 17th annual Tribute Dinner part of The NYT Cooking Dinner Series gets a fresh new format this year, with a star-studded line-up of more than a dozen chefs cooking at this walk-around affair in honor of restaurateur, author and Food Network personality Bobby Flay and Treasury Wine Estates managing director and chief executive officer Michael Clarke.
Also new this year, the celebration will continue at Sweet Moves: Late-Night Desserts & Dancing hosted by Bobby & Sophie Flay with beats by lifestyle guru and popular DJ Hannah Bronfman. The event kicks off with Italian Bites on the Beach hosted by Giada De Laurentiis. The Heineken Light Burger Bash presented by Schweid & Sons gets a new twist this year, with resident Food Network Rockstar Guy Fieri serving as its host.
The Goya Foods' Grand Tasting Village featuring Mastercard Grand Tasting Tents & KitchenAid® Culinary Demonstrations expands with the David Grutman Experience spanning both Saturday, February 24 and Sunday, February 25.
The BACARDÍ Beach Party also returns with late-night beats and eats under the Festival's sparkling white tents on the sand, and the new Beachside BBQ hosted by Michael Symon closes out the weekend on Miami Beach. The third annual CRAVE Greater Fort Lauderdale Series returns with an all-star schedule of events in Broward County, including:
● Signature Wine Seminars, a BBQ Dinner hosted by Chris Lilly and Conrad Fort Lauderdale Beach Chef Jorge Ramos and Clambake hosted by Emeril Lagasse and Jorge Ramos; all taking place at the brand-new Conrad Fort Lauderdale Beach.
● The introduction of the Festival's fan-favorite Lucky Chopsticks hosted by Andrew Zimmern and a Rooftop Rosé Happy Hour hosted by television star, jewelry and shoe designer, True Roots cookbook author and all-around lifestyle guru Kristin Cavallari.
● Plus, a selection of intimate dinner experiences with renowned chefs and a Grand Bloody Mary Brunch hosted by Geoffrey Zakarian to top-off the series.
Late-night parties accent the line-up, including Tacos After Dark hosted by Rick Bayless and King's Hawaiian presents the Taste of Aloha and Art of Tiki Cocktail Showdown hosted by Anne Burrell, and new experiences like Midnight Munchies hosted by Jean-Georges Vongerichten on the Art Deco oasis Española Way featuring special guest DJ Action Bronson round out the midnight owl offerings.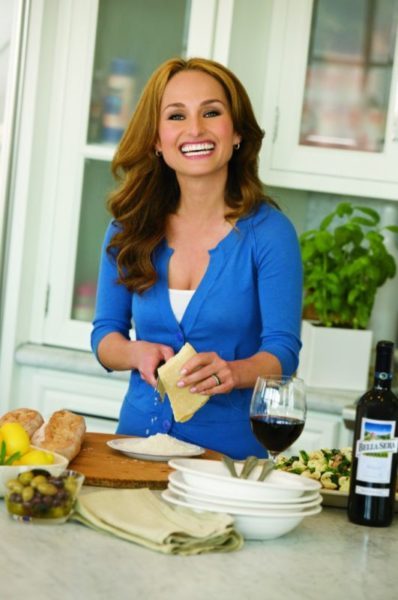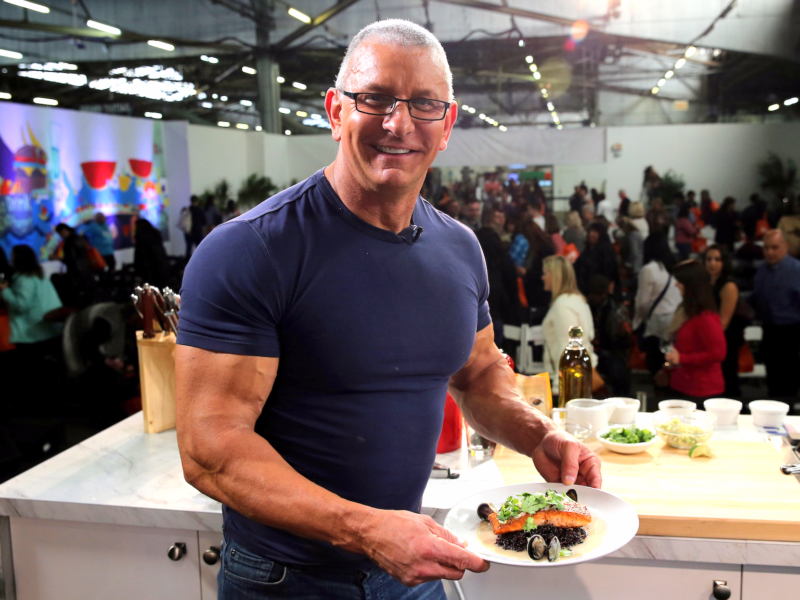 EL FOOD NETWORK & COOKING CHANNEL SOUTH BEACH WINE & FOOD FESTIVAL COMER. BEBER. EDUCAR
Aficionados de vino y la comida prepárense ya que la edición de este año contará con más de 90 eventos increíbles, incluyendo fiestas exclusivas, una gran variedad de nuevas experiencias y encuentros gastronómicos íntimos, la serie CRAVE Greater Fort Lauderdale, y mucho más. La 17ª cena anual de tributo que forma parte de la serie The NYT Cooking Dinner viene con un fresco y nuevo formato este año, con una alineación estelar de más de una docena de cocineros que participan en este evento en honor a la personalidad de la cadena Food Network, Bobby Flay, así como el director general y consejero delegado de Treasures Wine Estates, Michael Clarke. Otra novedad este año es que la celebración continuará en Sweet Moves: Late-Night Desserts & Dancing presentado por Bobby y Sophie Flay, con mezclas de la popular DJ y gurú del buen vivir, Hannah Bronfman. ¡No se pueden perder este increíble evento!