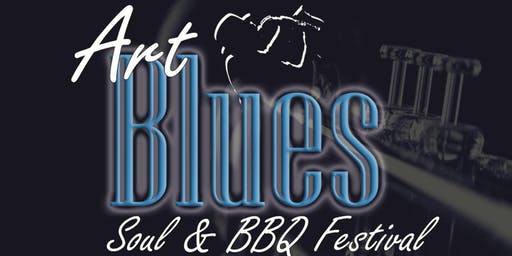 ART BLUES & SOUL BBQ FESTIVAL
1 December
The Art Blues Soul & BBQ Festival celebrates the arts, sounds and flavors of Black Miami during Art Basel week.
6161 NW 22nd Ave.
Miami, FL 33142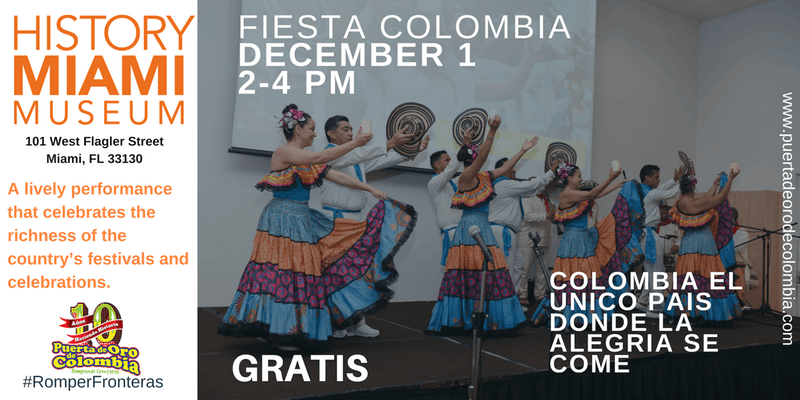 FIESTA COLOMBIANA
1 December
Celebre la cultura colombiana a través de bailes animados, música vibrante y ropa tradicional que ofrecen una idea de la singularidad de la nación presentada en ¡Fiesta colombiana!
101 W. Flagler St.
Miami, FL 33130
FESTIVAL INTERNACIONAL DE CINE AVENTURA: LA ORDEN DIVINA
4 December
Set in 1972 Swizterland, The Divine Order follows the life of a housewife and mother who is liked by everyone until she expresses her belief that women should have voting rights.
3385 NE 188th St.
Aventura, FL 33180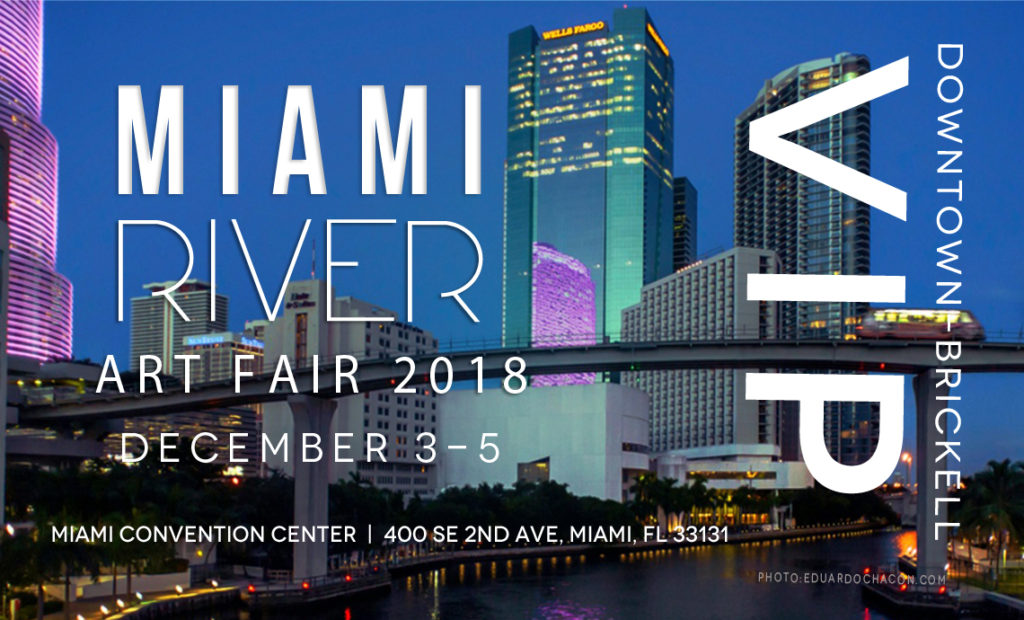 MIAMI RIVER ART FAIR
December 3 – 5
With the beautiful Miami River as it's backdrop, the art fair will take place at the Downtown Miami Convention Center inside the James L. Knight International Center.
Miami Convention Center @ James L. Knight Center
400 SE 2nd Ave.
Miami, FL 33131
RAÍCES DE JAZZ: ARTEMISA: GRANDES MUJERES EN JAZZ
7 de diciembre de 2018
Aprende sobre siete mujeres dotadas que vienen de diferentes orígenes y que comparten una cosa en común: el jazz. ¡Vea a estos músicos de la lista A tocar juntos como uno solo por noche!
1300 Biscayne Blvd.
Miami, FL 33132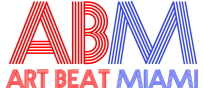 ART BEAT MIAMI
5 al 9 de diciembre de 2018
ART BEAT MIAMI celebrates its 5th year anniversary at the iconic Caribbean Marketplace in Little Haiti with its annual Art Fair showcasing the works of more than 30 emerging and renowned local, international and celebrity artists.
5925 NE 2nd Ave.
Miami, FL 33137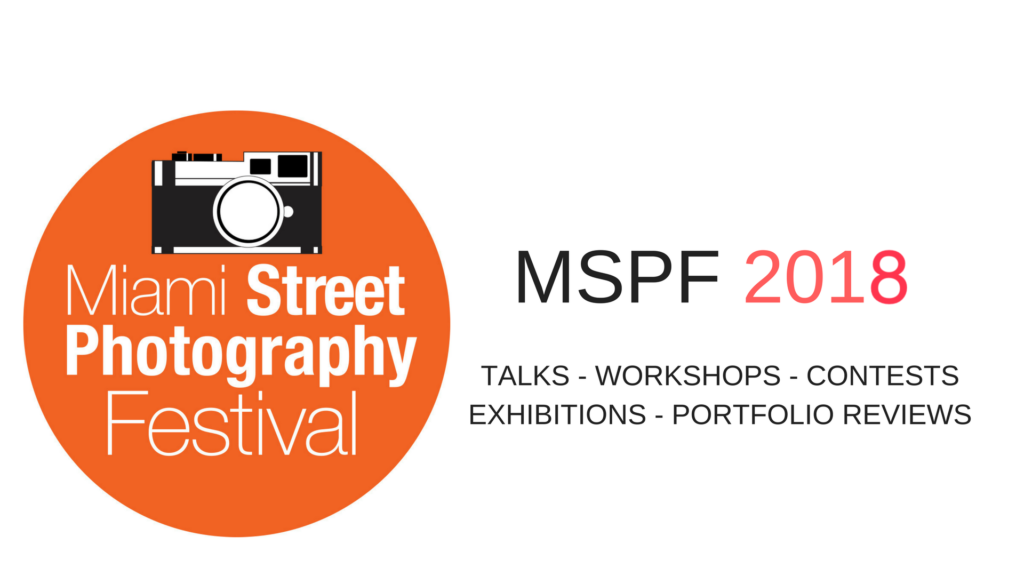 FESTIVAL DE FOTOGRAFÍA DE MIAMI STREET
6 al 9 de diciembre de 2018
HistoryMiami museum será la sede del Miami Street Photography Festival (MSPF), que presentará varias exhibiciones de fotografía callejera y programas públicos. Junto con el festival, el museo exhibirá a los finalistas del concurso internacional de fotografía de calles de MSPF.
History Miami Museum
101 W. Flagler St.
Miami, FL 33130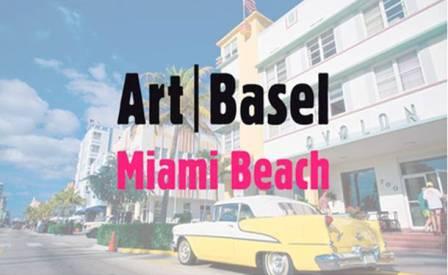 ART BASEL EN MIAMI BEACH
6 al 9 de diciembre de 2018
Art Basel Miami Beach es la feria internacional de arte contemporáneo más completa de América del Norte con más de 260 galerías de 33 países que muestran obras de más de 4.000 artistas. Celebrado en el nuevo Centro de Convenciones de Miami Beach , Art Basel Miami Beach 2018 espera atraer a más de 77,000 comerciantes de arte, artistas, coleccionistas y aficionados.
Miami Beach Convention Center
1901 Convention Center Drive
Miami Beach, FL 33139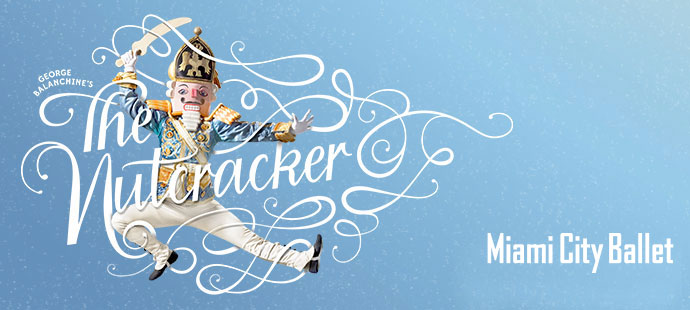 MIAMI CITY BALLET: EL CASCANUECES
14 al 24 de diciembre de 2018
Escápate a un mundo de felicidad invernal lleno de soldados de juguete, personajes coloridos y bailes encantadores como "El baile del hada de Sugarpulm" cuando mires el clásico de Navidad: El Cascanueces. Déjese seducir y encantar por la presentación del espectáculo del Miami City Ballet y no se olvide de crear recuerdos
1300 Biscayne Blvd.
Miami, FL 33132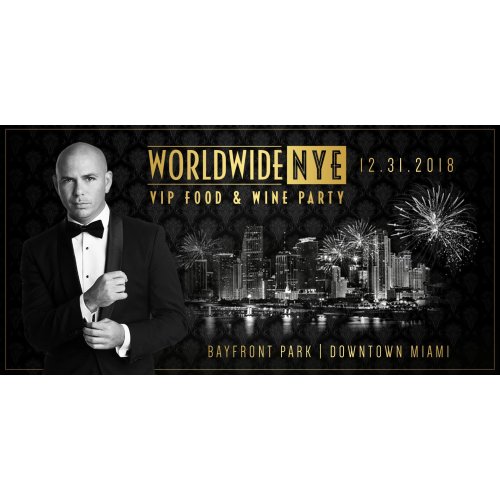 Worldwide New Year's Eve VIP Food & Wine Party
Dec 31 – Tue, Jan 1
Pitbull embodies the Miami vibe: hip, cool, and the ultimate entertainer. There is no one better to host a New Year's Eve party than Mr. Worldwide himself. As Pitbull rocks the masses, VIP attendees will sip custom cocktails and sample gourmet cuisine until 2019.
Bayfront Park
301 Biscayne Boulevard
Miami, FL 33132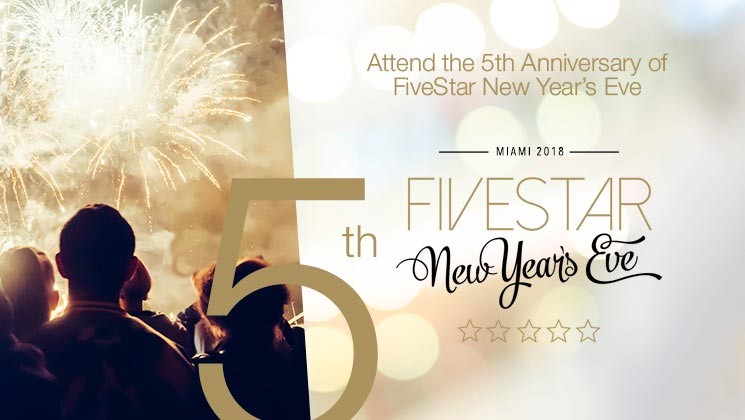 FIVE STAR NEW YEAR'S EVE
Dec 31– Tue, Jan 1
THE MOST AWAITED NEW YEAR'S EVE EXPERIENCE comes to its 6th edition and it's already establishing itself as the most awaited and trendiest party in Miami. It is not by chance since personalities, celebrities, jetsetters, top models & VIP's get together to enjoy this magical time of the year in an exclusive and beautiful scenery.
3101 Northeast 7th Avenue
Miami, FL 33137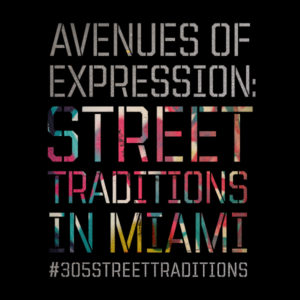 STREET TRADITIONS EN MIAMI EXPOSICIÓN EN HISTORYMIAMI
Till January 13
Sumérgete en la cultura de Miami en Avenues of Expression: Street Traditions en Miami exhibe en History Miami Museum al ver los colores, las características, las identidades y las tradiciones únicas de Miami, como el arte callejero, los desfiles, las protestas y más.
101 W. Flagler St.
Miami, FL 33130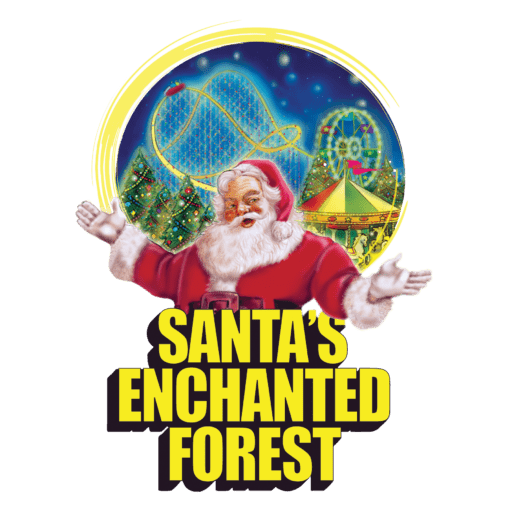 SANTA'S ENCHANTED FOREST
Till January 6
Santa's Enchanted Forest es el parque temático de vacaciones más grande del mundo, con más de 100 juegos mecánicos, espectáculos, juegos y atracciones.
Tropical Park
7900 SW 40th St.
Miami, FL 33155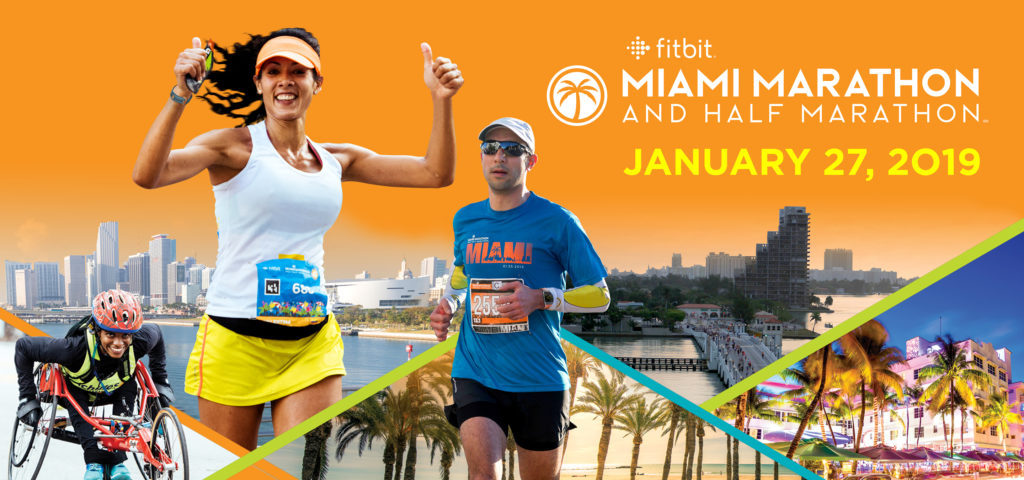 FITBIT MIAMI MARATHON Y MEDIA MARATÓN
27 de enero
¡Ponte los cordones de los zapatos y comienza a correr en el Fitbit Miami Marathon y Half Marathon que promueve el ejercicio y la diversión para todos!
601 Biscayne Blvd.
Miami, FL 33132