Qué rápido que pasa el tiempo! En un abrir y cerrar de ojos este 2018 está pasando a toda velocidad y ya nos encontramos comenzando el otoño. Después de haber disfrutado del calor y los días soleados con vestidos cortos y prendas multicolores, ahora es tiempo de ponernos algo más chic. Con tanto calor este año, apenas pude usar una de mis prendas favoritas que son los jeans.
visit this page Y es que cuando estamos cerca de los 90 grados farenheit, estar con un jean pesado y ajustado no es nada práctico. Por eso es que esta edición de moda se la dedico a eso, a nuestra prenda del día a día, que desde hace más de cuatro décadas está en nuestros closets siendo nuestro esencial favorito. Ya sea con zapatillas deportivas o con unos stilettos, los jeans nos dejan jugar con la versatilidad de decidir quiénes queremos ser cada día.
buy Pregabalin 150mg En estas imágenes les comparto un estilo más punk de llevarlos; el cuero y el vinyl se vienen con todo para el otoño y el invierno, y ¿qué mejor que combinarlos con nuestro par favorito de jeans? Por lo que pudimos ver en el New York Fashion Week, parece que los 90s siguen presentes y no se van a ningún lado. Esa maravillosa década fue la inspiración para esta sesión de fotos. ¡¡Espero que la disfruten!!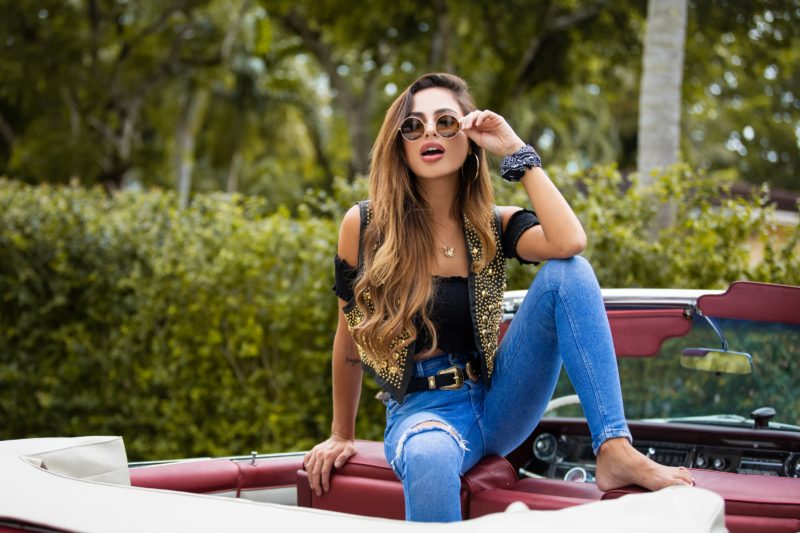 Our Fashion Editor, Valeria Luzio reveals a more punk style of wearing jeans for this fall/winter season. 90's Inspired, these stunning looks combine leather and vinyl with your favorite pair of jeans. The runways of New York Fashion Week once again showed a strong presence of this decade.