The Riviera Maya is one of the most desired vacation spots in the world, renowned for spectacular resorts, fabulous restaurants, stunning beaches and Mexican hospitality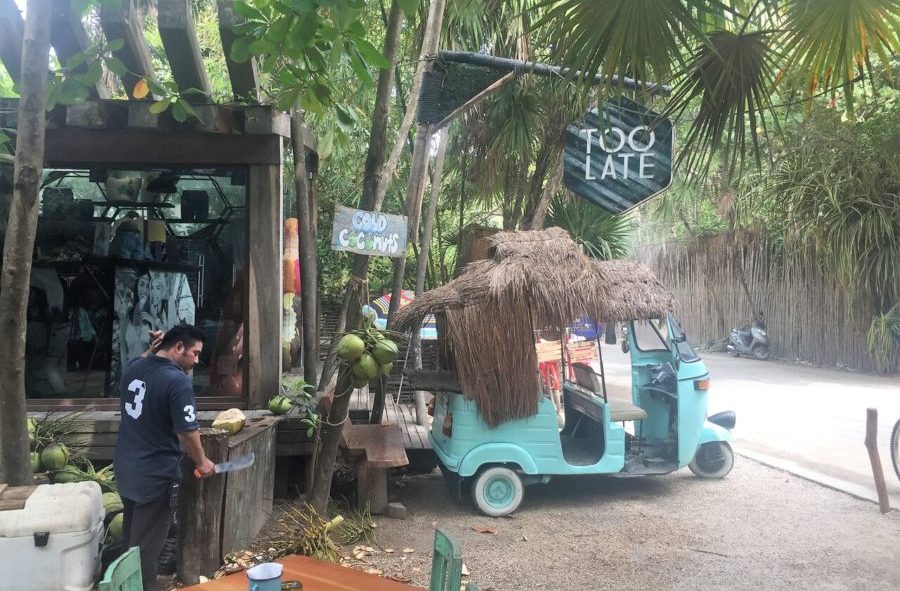 Now many who travel to the Riviera Maya have set their eyes on the "Boho Chic" town of Tulum, 90 minutes south of Cancun. While its 1,000-year-old beachside ruins are definitely worthy of a visit, it's not the Mayan influence that has inspired an incredible spike in tourism. Magnificently nestled between jungle and beach, Tulum has become the hottest spot in the Yucatan Peninsula and a popular haven for celebrities. It's a perfect destination to disconnect as it offers a quiet, quality eco-friendly getaway. Spotted have been Drew Barrymore, Al Pacino, Richard Gere, Leonardo DiCaprio, Kim and Kourtney Kardashian to name a few.
Home to some of the world's most beautiful beaches, you'll find exclusive condos and boutique hotels. There are no high-rise buildings and there is a strong focus on sustainability in Tulum, with many boutique hotels being entirely self-sufficient.
Beach Road South in Tulum is the Zen zone, with vegan restaurants, yoga studios and peddling stores. It's yoga by day and quiet candlelit nights. This main street is lit only by cozy string lights that stream from restaurants and hotels. Bike rides to the restaurants are the main action. Some restaurants offer live entertainment and for the more sophisticated taste, there some chic spots but the ambiance is mainly very laid back with a farm-to-table concept. Think yoga and "barefoot chic"! If you love yoga, you'll be thrilled with that Tulum offers a great wellness retreat.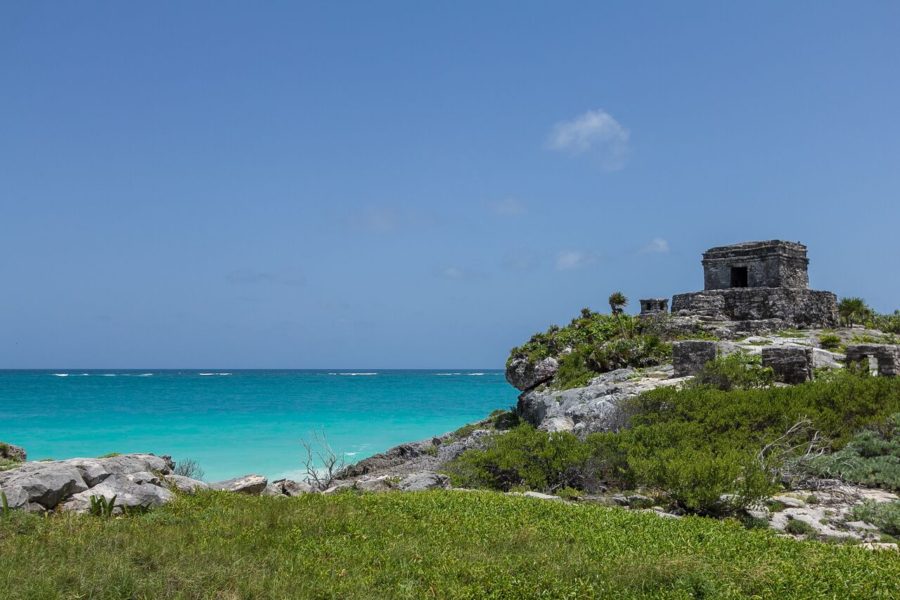 Tulum offers the perfect setting for digital detox and mindfulness. You should opt to leave the phone behind as you may or may not get wifi, the only thing you should connect to here is nature itself. Keep in mind that because of operating on solar power, much of the entire community is cash only.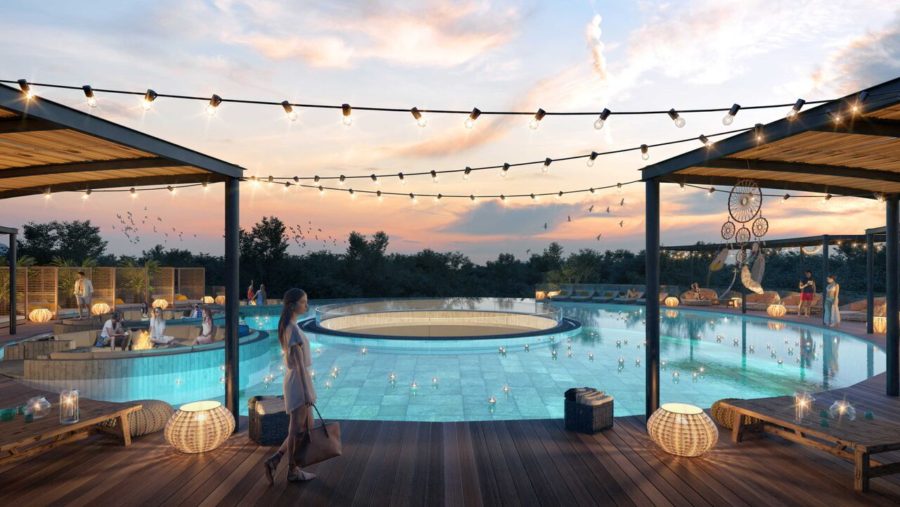 Investing in the area:
As there are many repeat visitors to the Rivera Maya, GMB (Global Master Broker) who have marketed more than 50 developments along the Riviera Maya, are currently in the development phase of a unique lifestyle community that brings together art with the natural beauty of the area, that will offer fully-furnished designer Studios, 1 Bedroom, 2 Bedroom, and 2 Bedroom penthouses completely furnished and with a 5-star hotel service concept that has yet to be seen in Tulum and their management company offers an attractive 8-13% ROI annually to buyers when they rent out their property.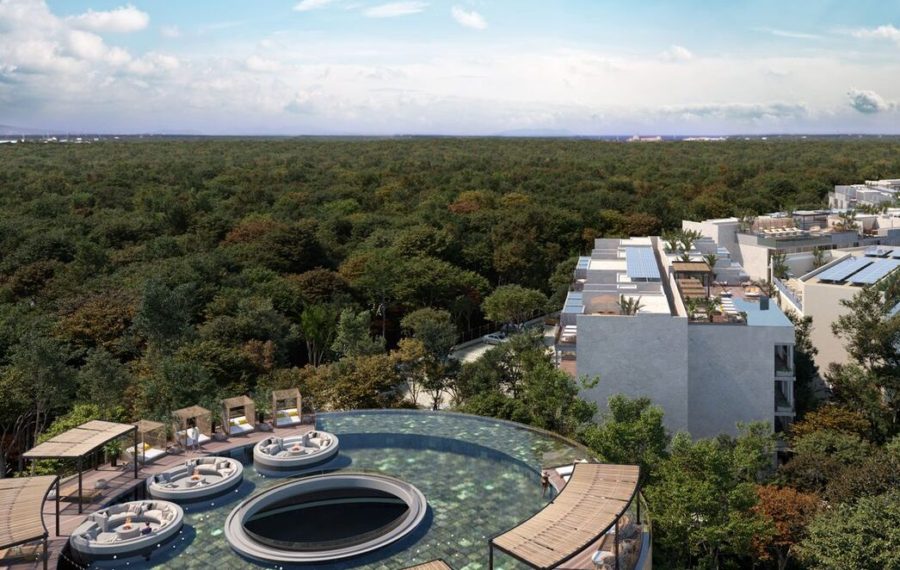 Tuk Tulum Art Walk is a development project that will use renewable energies in combination with the highest technology, seeking to preserve the environment and the natural beauty that characterizes Tulum. Eco-sustainable techniques will be implemented by specialized architects, such as re-location of trees, renewable energy and electric mobility. The renderings show a full market comprised of more than 60 commercial stores that will host restaurants, boutique shops featuring international brands, outdoor cinema, a Hippie market, amphitheater, spa, rooftop with infinity pool and more. Inspired by the Wynwood Walls in Miami, they will be bringing together local and international talents, a space designed for both tourists and locals to enjoy Tulum. Piaggio bikes and electric Vespas will be available for tourists and residents.
---
TULUM MEXICO, Viajes Eco Chic
La Riviera Maya es uno de los lugares de vacaciones más deseados en el mundo, famoso por sus espectaculares resorts, fabulosos restaurantes, impresionantes playas y la impecable hospitalidad mexicana.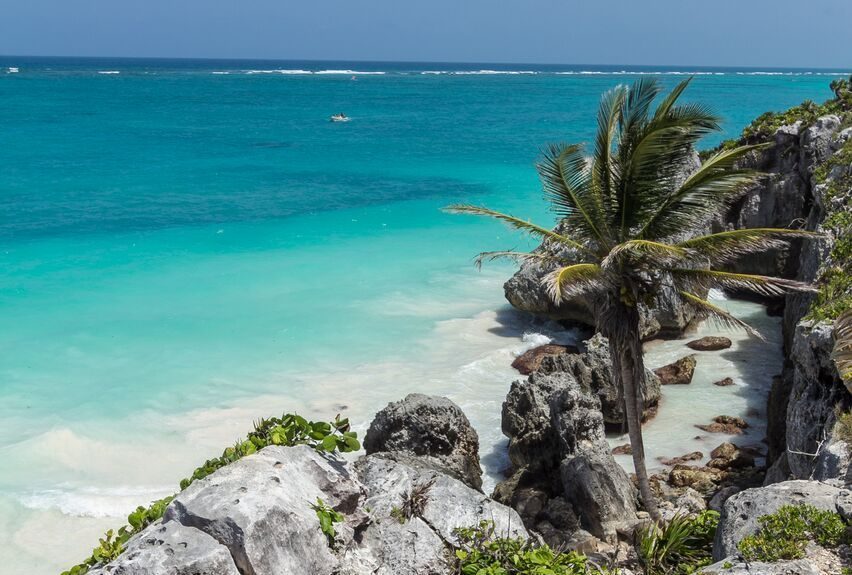 Ahora muchos de los que viajan a la Riviera Maya han puesto sus ojos en la ciudad "Boho Chic" de Tulum, a 90 minutos al sur de Cancún. Si bien, sus ruinas de 1,000 años de antigüedad cerca de la playa son definitivamente dignas de una visita, no es la influencia maya la que ha inspirado el increíble auge en el turismo. Magníficamente ubicado entre la jungla y la playa, Tulum se ha convertido en el lugar más cálido de la península de Yucatán y un destino popular para las celebridades. Es un lugar perfecto para desconectarse, ya que ofrece una súper tranquila escapada ecológica chic y de calidad. Se han visto celebridades como Drew Barrymore, Al Pacino, Richard Gere, Leonardo DiCaprio, Kim y Kourtney Kardashian, por nombrar algunos.
Este sitio cuenta con algunas de las playas más hermosas del mundo donde encontrará exclusivos condominios y hoteles boutique. No hay edificios de gran altura y hay un fuerte enfoque en la sostenibilidad en Tulum, con muchos hoteles boutique que logran ser completamente autosuficientes.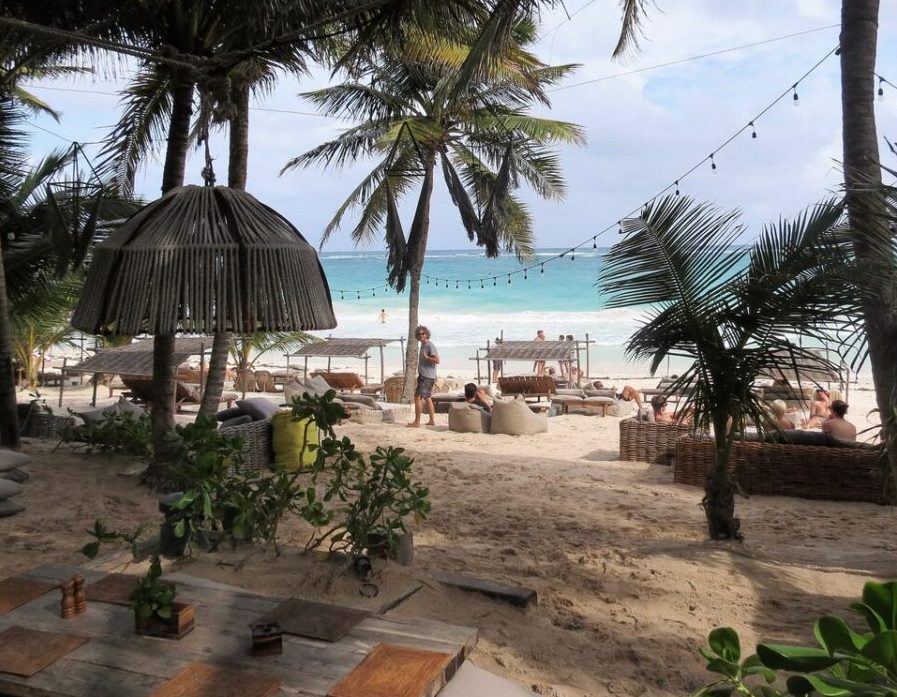 Beach Road South en Tulum es la zona Zen, con restaurantes veganos y tiendas de venta ambulante. El ambiente de día es de yoga y por las noches, tranquilidad a la luz de las velas. La calle principal está iluminada únicamente con acogedoras luces de cuerda que fluyen desde restaurantes y hoteles. Los paseos en bicicleta a los restaurantes son la actividad principal. Algunos restaurantes tienen música en vivo y para los más sofisticados, hay algunos lugares que son un poco más elegantes pero siguen siendo súper relajados y la comida orgánica abunda. ¡Si les gusta el yoga, Tulum ofrece un concepto de bienestar maravilloso!
Debido a que operan con energía solar, gran parte de la comunidad solo maneja efectivo. Tulum ofrece el escenario perfecto para la desintoxicación digital y la meditación. Debe optar por dejar el teléfono atrás ya que puede o no tener wifi, lo único a que se debe conectar aquí es a la naturaleza misma.
Inversiones en el área:
Como hay muchos visitantes recurrentes a la Rivera Maya, GMB (Global Master Broker) han comercializado más de 50 desarrollos a lo largo de la zona, y ahora se encuentran en la fase de desarrollo de un estilo de vida único que une el arte con la belleza natural del lugar, dando espacio a estudios de diseño totalmente amoblados, con 1 dormitorio, 2 dormitorios y penthouses de 2 dormitorios completamente amoblados. Además incluye servicio de hotel 5 estrellas que aún no se ha visto en Tulum y que les ofrecen a los inversionistas un buen retorno a su inversión (del 8-13% anual) cuando alquilan su propiedad.
Tuk Tulum Art Walk es un proyecto de desarrollo que utilizará energías renovables en combinación con la más alta tecnología, buscando preservar el medio ambiente y la belleza natural que caracteriza a Tulum. Las técnicas eco-sostenibles serán implementadas por arquitectos especializados, como la reubicación de árboles, la energía renovable y la movilidad eléctrica.
Inversiones en el área:
Las maquetas muestran un mercado completo compuesto por más de 60 tiendas comerciales que albergarán restaurantes, tiendas boutique con marcas internacionales, cine al aire libre, un mercado Hippie, anfiteatro, spa, azotea con piscina infinita y más. Inspirados en las Wynwood Walls de Miami, reunirán a talentos locales e internacionales, un espacio diseñado tanto para turistas como para residentes locales para disfrutar de Tulum. Las bicicletas Piaggio y Vespas eléctricas también estarán disponibles para turistas y residentes.