The International Sunny Isles Beach Fashion Show organized by Miguel Maldonado presented a stunning display of fashions by distinctive designers and lovely fashion models and was held in a beautiful Renaissance setting at the Ancient Spanish Monastery. For the grand entrance, magnificent white Paso Fino Horses by Hacienda Guadalupe elegantly galloped through the corridors where the runway was held.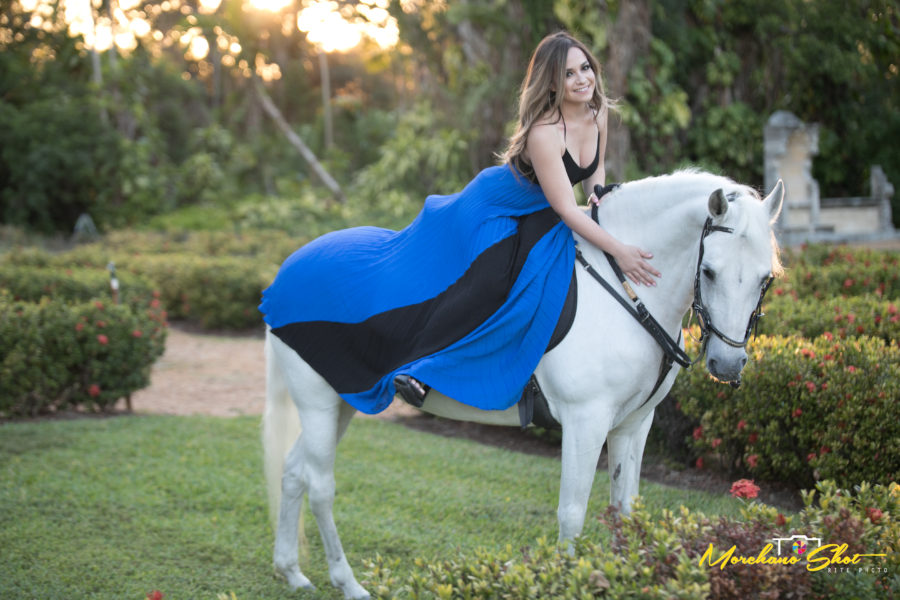 During the intermission, Maryann Connolly beautifully sang "Stairway to Heaven" as a tribute to the victims of the Marjory Stoneman Douglas High School.
Designers/diseñadores: Emiliana Lopez, Spain- Couture; Rachel Garcia, Cuba- Children Gowns; Kimmi Loo – Argentina- Contemporary; Vicki Soble, USA Couture; David Maison, Cuban American Couture; Maly by Heidy Gonzalez, Miami Swimwear; Zola Keller Couture; Azi Blas, USA Couture; Suhaila Niazi, Canada –Contemporary Couture; Tatiana Terchieva, Russia-Elegant Couture; Yavi Reyes-Miami Vintage; and Indie Soul, Miami Swimwear.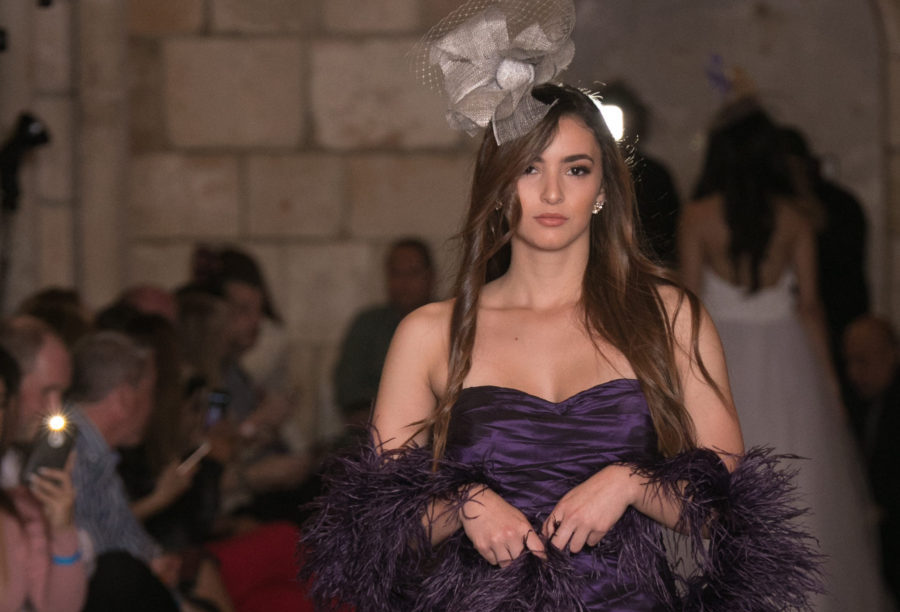 El desfile de modas "International Sunny Isles Beach Fashion Show," organizado por Miguel Maldonado, presentó una deslumbrante muestra de modas de los diseñadores de la alta costura y sus bellísimas modelos. Se llevó a cabo en un hermoso escenario renacentista en el monasterio español, Ancient Spanish Monastery. La gran entrada fue con magníficos caballos Paso Fino blancos de la Hacienda Guadalupe que marcharon elegantemente por los pasillos donde se llevó a cabo el desfile de modas
Durante el intermedio, Maryann Connolly dulcemente cantó "Stairway to Heaven" como un tributo a las víctimas de Marjory Stoneman Douglas High School.