Construido por Fortune International Group y creado por Herzog & de Meuron, cientos de personas asistieron para celebrar la inauguración de la extraordinaria torre Jade Signature, esperada internacionalmente.
Más de 500 dignatarios locales y luminarios de alrededor del mundo se reunieron en Sunny Isles Beach frente al mar para asistir a este gran evento y a su electrizante fiesta que se llevo a cabo el viernes 16 de marzo, con una serie de festividades, incluyendo una presentación de la cantante Yoli Alcalde, una orquesta de 25 personas, concierto de tambore taiko y fuegos artificiales sobre el Océano Atlántico.
Desarrollado bajo el liderazgo de la poderosa pareja de Edgardo y Ana Cristina Defortuna, de Fortune International Group, la belleza de Jade Signature refleja los mejores talentos de un trío de los colaboradores de la industria: los arquitectos suizos galardonados con el Premio Pritzker Herzog y de Meuron; la firma parisina de diseño de interiores PYR, dirigida por Pierre Yves-Rochon, y el famosa empresa de arquitectura paisajista de Miami, Raymond Jungles Inc.
Casi totalmente vendido, Jade Signature tiene un conjunto limitado de residencias que permanecen entre las unidades más lujosas de la torre. Conocida como "The Collection", el portafolio es una compilación de dos pisos Sky Villas y penthouses, que se comercializan desde $14.2 millones a $32.9 millones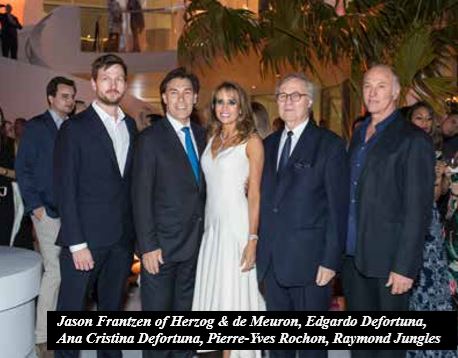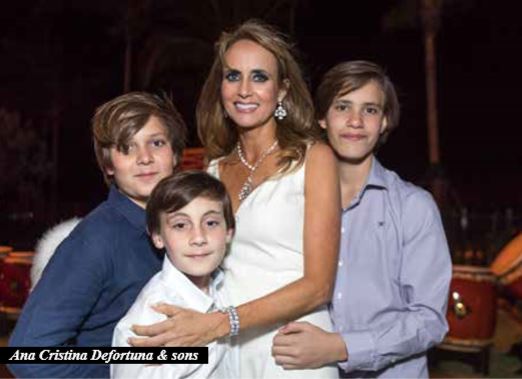 GRAND OPENING JADE SIGNATURE Sunny Isles Beach
Developed by Fortune International Group and created by Herzog & de Meuron, hundreds were in attendance to celebrate the official opening of the tower, which has been a hot-spot for luxury buyers worldwide.
More than 500 local dignitaries and luminaries from across the globe converged in Sunny Isles Beach to commemorate the highly-anticipated opening of Miami's most architecturally extraordinary oceanfront address: Jade Signature.
Event-goers of the electrifying evening bash, which took place Friday, March 16, were treated to a host of festivities, including a performance by Yoli Mayor of "America's Got Talent", a 25-person orchestra, booming taiko drummers, and a heart-pounding fireworks show over the Atlantic Ocean.
Developed under the leadership of husband-and-wife team Edgardo and Ana Cristina Defortuna of Fortune International Group, the beauty of Jade Signature reflects the top talents of a trio of the industry's greatest collaborators: world-renowned, Pritzker Prize-winning Swiss architects Herzog & de Meuron; Parisian interior design firm PYR, led by Pierre Yves-Rochon, and celebrated Miami landscape architectural firm Raymond Jungles Inc.
Nearly sold out, the Jade Signature has a limited assemblage of residences remaining among the tower's most luxurious units. Known as "The Collection," the portfolio is a compilation of two-story Sky Villas and penthouses, ranging from $14.2 million to $32.9 million.