Ubicado en Palm Beach Aruba, una de las mejores y más pintorescas playas en el mundo por sus arenas blancas y aguas turquesas, el hotel Barceló es el lugar perfecto para unas vacaciones tropicales sin preocupaciones ya que ofrecen unos buenísimos paquetes con todo incluido en la maravillosa islas de Aruba. A pocos minutos de la capital Oranjestad, este hermoso resort es un oasis caribeño que será un escape maravilloso de relajación y diversión.
Barceló Aruba tiene 373 habitaciones y suites con balcón o terraza, y algunas también ofrecen vistas al mar. Los huéspedes también pueden optar por alojarse en el Royal Level, que ofrece alojamientos más grandes junto con servicios e instalaciones VIP.
Royal Level Lujo personalizado y exclusivo. Un resort privado dentro de una experiencia vacacional que cuenta con 44 habitaciones elegantes, así como servicios VIP y comodidades para nuestros clientes más exigentes.   El Royal Level Master  Suite y Suites cuentan con un dormitorio que incluyen una amplia  sala, así como un dormitorio independiente con su balcón privado.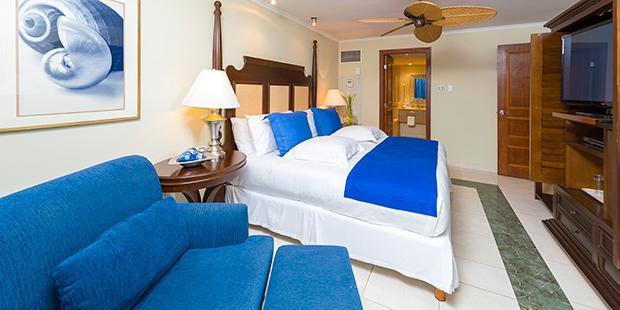 Los huéspedes estarán encantados con las deliciosas opciones culinarias y los bares disponibles. The Palm (Restaurante International Buffet), L'Olio (Restaurante Italiano), Mexico Lindo (Restaurante Mexicano), Kyoto (Restaurante Japonés), Aruban Seafood (Restaurante Caribeño) Beach Club (Almuerzo buffet), Royal Level Restaurant (restaurante exclusivo para los huéspedes de Royal Level sirviendo alta cocina). Splash Bar de la piscina, bar del lobby y Royal Level lounge (salón exclusivo para los huéspedes de Royal Level). Definitivamente hay algo para todo los gustos.
Para el aficionado del deporte, hay desde aeróbicos, bolas de boccia, clases de baile, dardos, gimnasio, ajedrez gigante, herraduras, jacuzzis, kayak, veleros, clases de buceo, snorkel, dos canchas de tenis, voleibol hasta cancha de baloncesto. También tiene espectáculos nocturnos en el salón de baile estilo teatro y un casino para los que quieran probar su suerte.
Para mas informacion sobre Bareló aqui esta su pagina web: BarceloAruba
Aqui me ven en el Monforte Luxury Sailing Cruise.
Primera clase all the way!