Everybody has a different perspective on the perfect ski experience. But if you are really serious about hitting the slopes this season, below is a synopsis of the top U.S. ski resorts. A quick tip for repeat skiers: The Mountain Collective pass gets you in an array of resorts across Colorado, Utah, and Tahoe, and even a couple in the Midwest at discount prices if you become a member.
WYOMING
Jackson Hole, Wyoming
Considered the No. 1 Ski resort in North America, Jackson Hole, this year added a lift that grants easy access to its top ridge and into Granite Canyon. Last year, Jackson had more snow than nearly all other ski resorts, actually three times as much snowfall as many top resorts. Jackson Hole is also a member of the Mountain Collective, which gets you two lift passes at member resorts and 50% off all additional lift tickets. If you like fresh brews, Snake River Brewing Company is renowned for their Zonker Stout and Monarch Pilsner brews.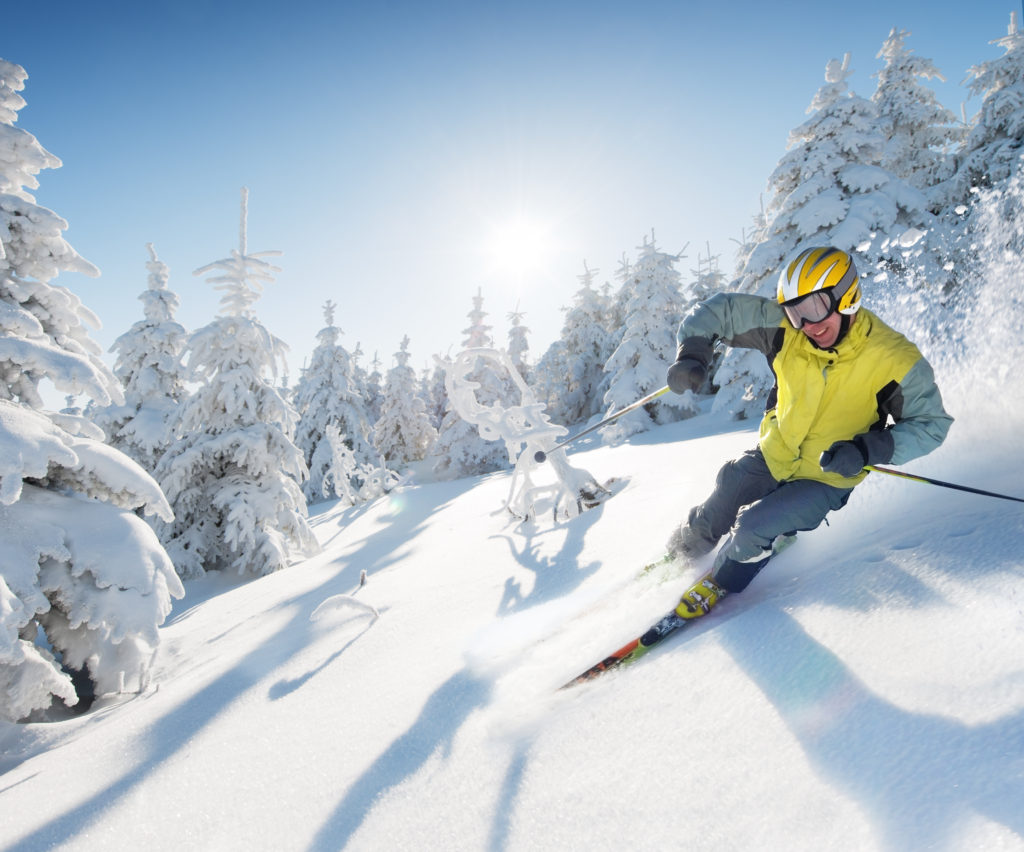 Grand Targhee, Wyoming
Grand Targhee Resort located in Alta, Wyoming within the Caribou-Targhee National forest has excellent snow quality and terrain options. The resort doesn't have some of the amenities found at top-line resorts but it's not as pricey.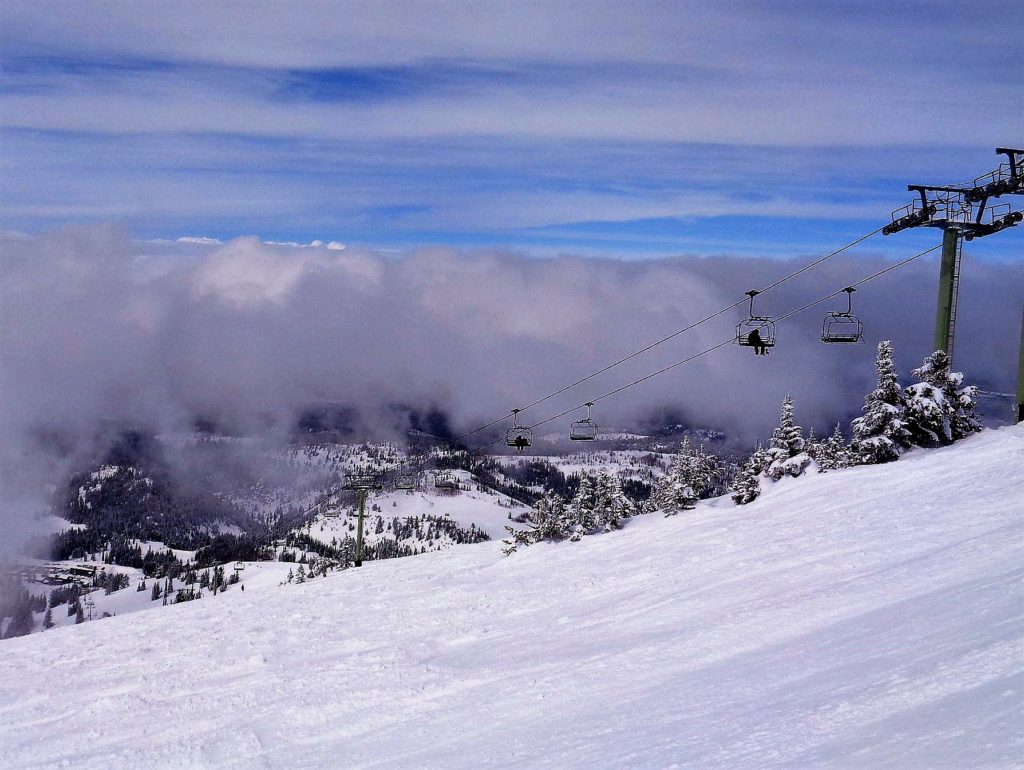 ---
UTAH
Alta, Utah
Alta is more family friendly, gets tons of consistent snow and is an excellent terrain. Alta's micro climate, 2,200 acres and 2,020 foot vertical gain bring over 500 inches of fresh snow for skiers every year.
Snowbird, Utah
Snowbird's 3,240-foot vertical can be conquered in just one lift ride via the resort's aerial tram. Snowbird is a steep, vertical terrain. The resort is located in Little Cottonwood Canyon in the Wasatch Range of the Rocky Mountains. The recently built lodge, The Summit, can accommodate up to 400 guests within its two-story design and a 10,000 square-foot deck provides additional outdoor seating. They have amazing panoramic views of the mountains at their indoor restaurant.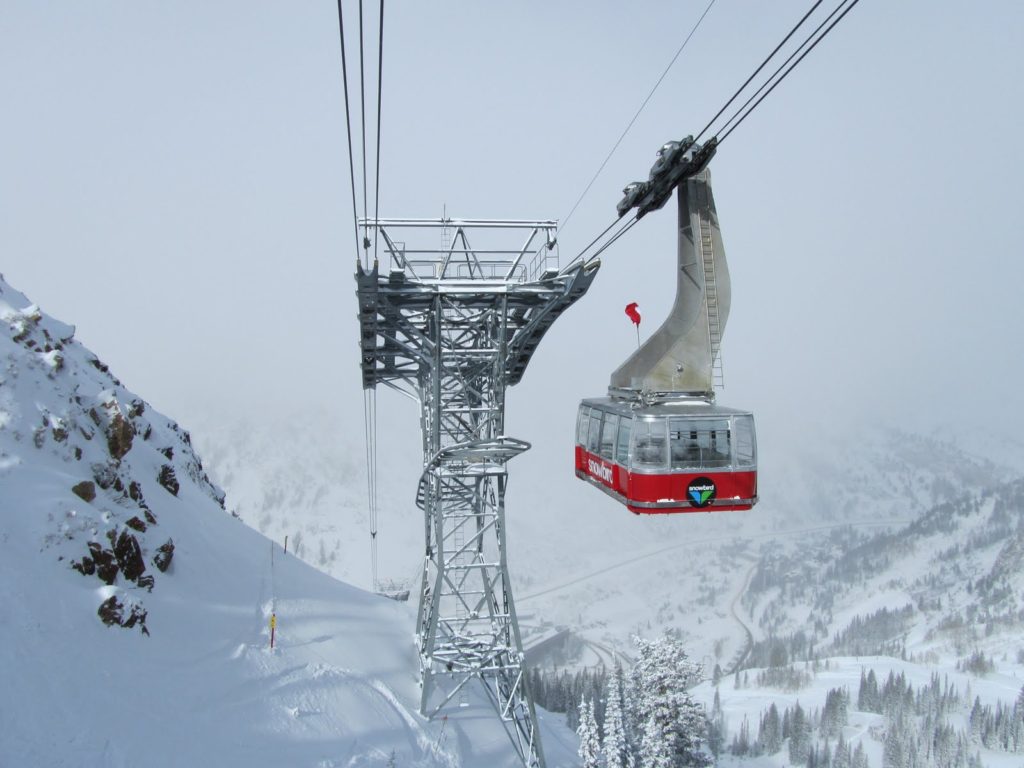 Park City Mountain Resort, Utah
Located 32 miles east of Salt Lake City, it is the largest ski resort in the United States at 7,300 acres. The north side of the Super Condor lift holds a lot of good fall lines, including Devil's Friend. Massacre and Super Fury are also good north-facing runs. It offers great high-end dining options. Hollywood's A-List frequently visits during the Sundance Film Festival, held in town every year in January.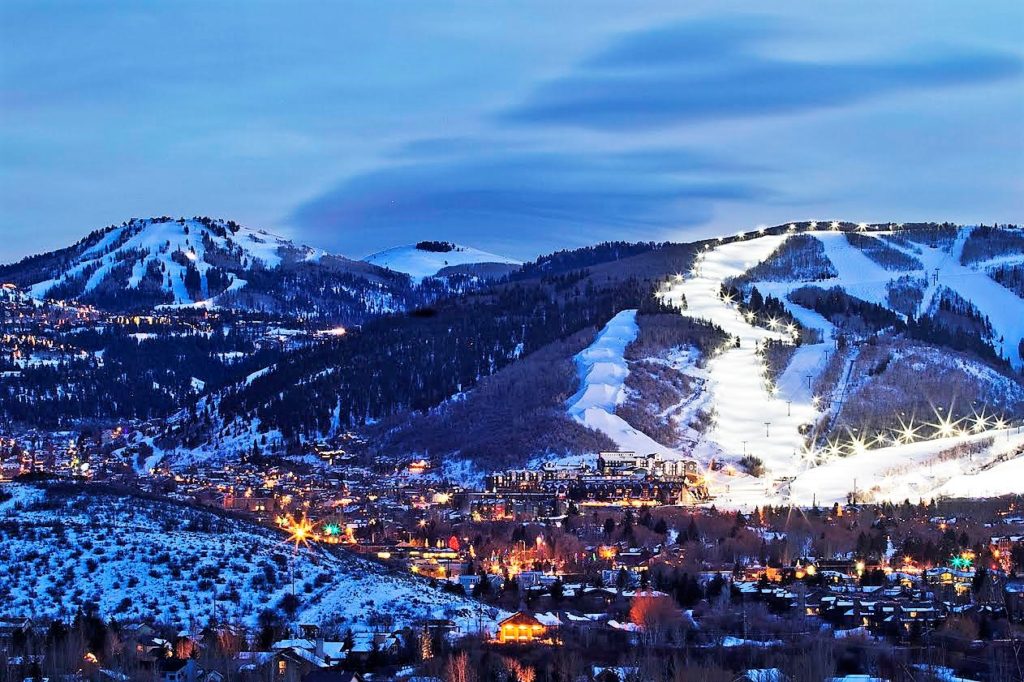 ---
COLORADO
Vail, Colorado
Vail is just beautiful- It offer over 5,000 acres of skiing trails. Vail Village is quaint and cozy, but is high-tech and offers extensive mobile applications for skiers and has great snow. Wolf Creek and Steamboat regularly receive more snow but Vail preserves the snow very well. Its base elevation is at 8,120 feet while Breckenridge is at 9,600 feet. Vail has a new six-passenger chair that loads skiers along a conveyor, similar to Austria. This lift is the main channel up Vail's mid-mountain.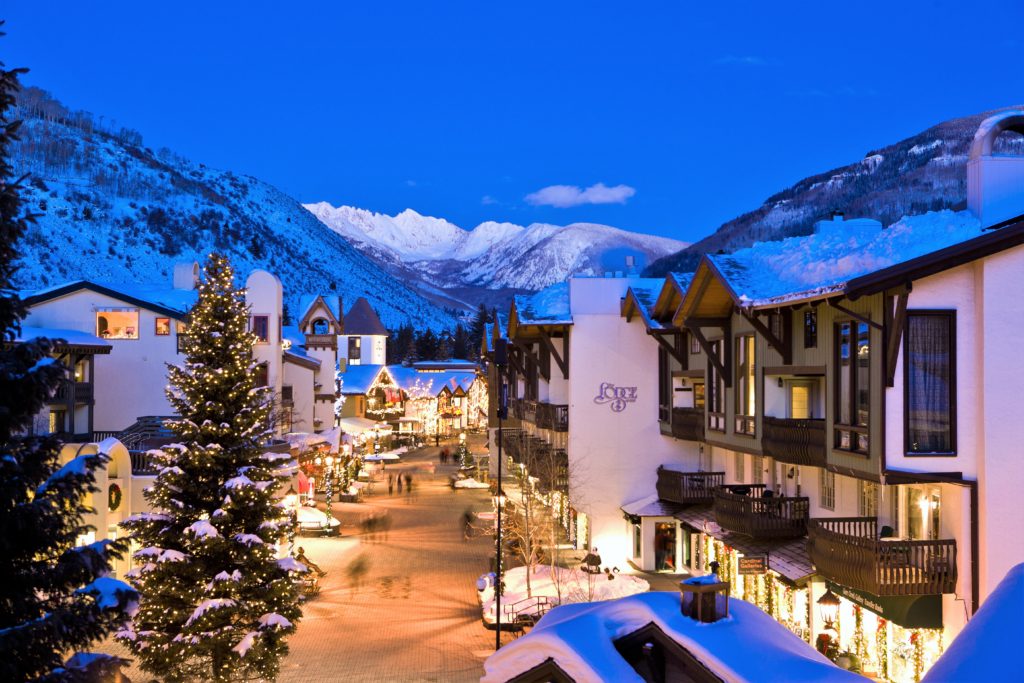 Aspen Mountain, Highlands, Snowmass, Colorado
Skiing at Aspen Mountain and Aspen Highlands ranks amongst the great ski towns of the world. These two resorts aren't huge but offer quality, extended fall lines and are less crowded. Aspen Snowmass is bigger and is more crowded. Snowmass' fall lines aren't as pure as those at Aspen Mountain and Highlands, but there are modest manmade slopes, making Snowmass a great spot for all levels of skiers. It doesn't snow as much in Aspen as often as it does Vail, but it has less skier traffic and more than 50% of the slopes face north. Aspen Snowmass, which is further north than the other two mountains, gets more snow on average. It has great nightlife and shopping.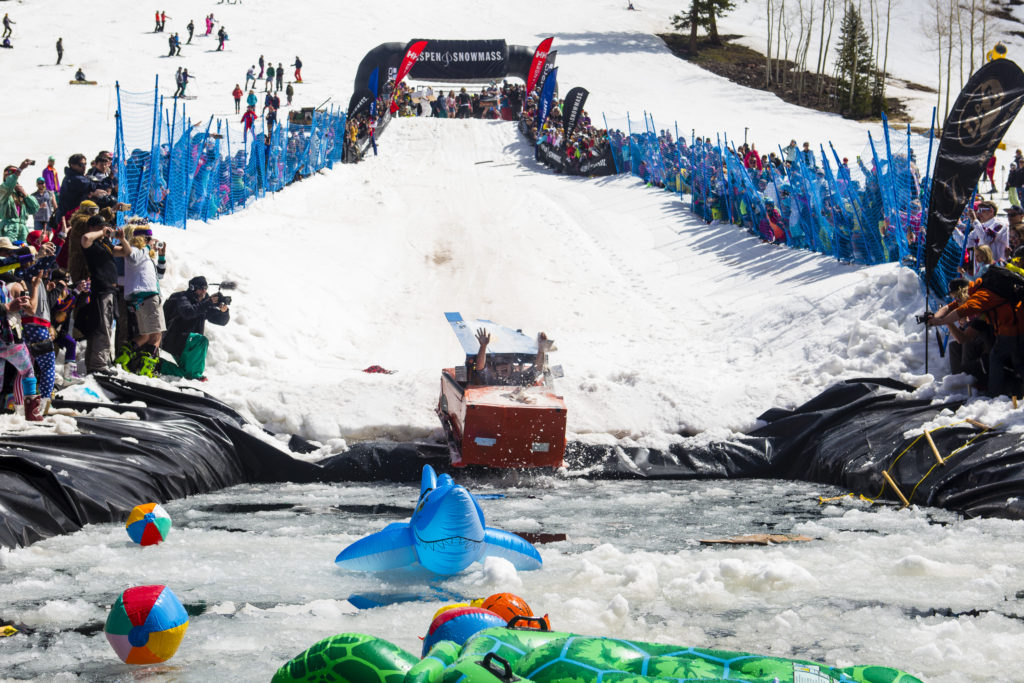 Telluride Ski Resort, Colorado
Located in Mountain Village, Colorado, Telluride receives an average fall of snow for Colorado—less than Vail, slightly more than Aspen. Mountain Village, which is mid-mountain at Telluride, is at 9,545 feet, and the highest lift takes skiers to an elevation of 12,255 feet. Snow can be seen well into mid-spring. For those not looking for rocky steeps, Telluride offers more variety. The smaller slopes are some of the most challenging in the industry. Telluride possesses some of the best ski tracks, with fall lines of bumps going all the way into town.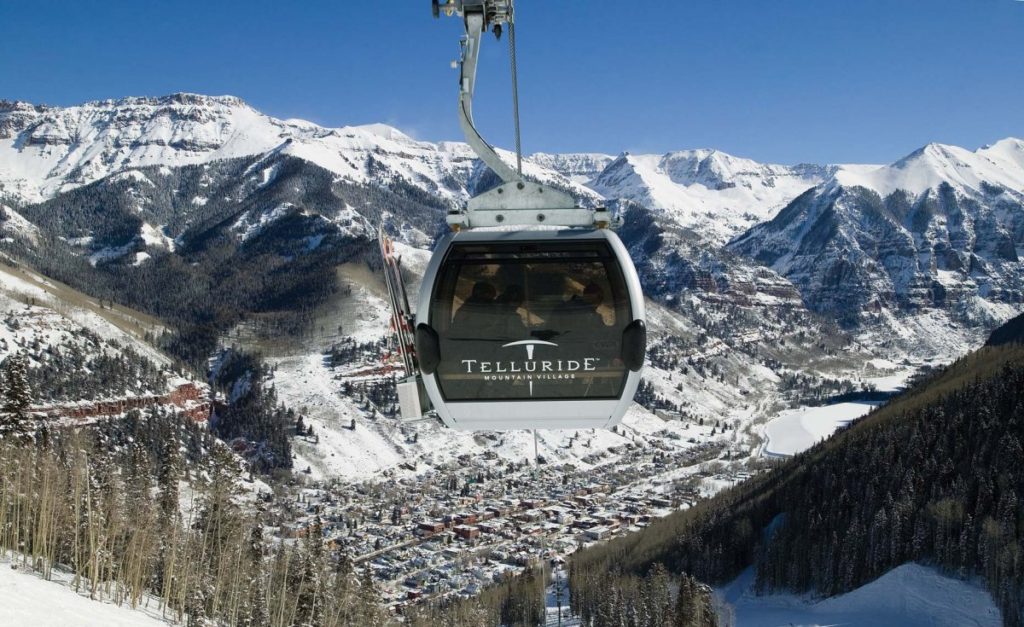 ---
ALASKA
Alyeska, Alaska
Alyeska's snow is excellent. A full 20.9% of winter days bring more than six inches of snow to Alyeska. Many visitors also pair their Alyeska trip with heli-skiing, which is off-trail, downhill skiing or snowboarding that is accessed by a helicopter.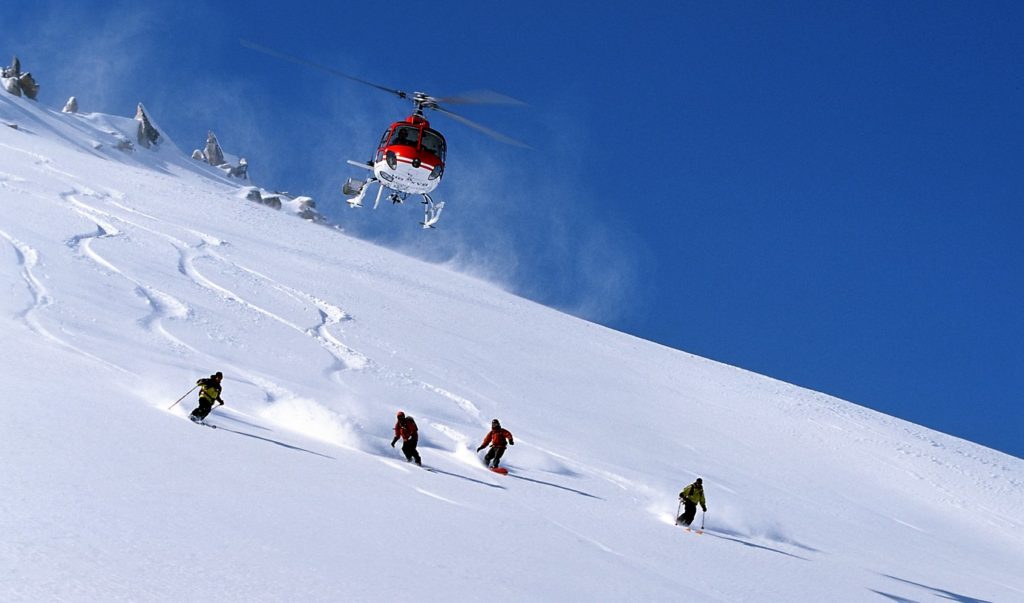 ---
FOR THE PROFESSIONAL SKIER
Although this resort in not in the U.S., it's just north of Washington State.
Whistler-Blackcomb, British Columbia, Canada
Whistler is the most international ski destination and is considered the largest in North America. The chalet-style resort has a vertical drop of 5,354 feet is second only to that of Revelstoke. Whistler possesses a lift system that includes the Peak 2 Peak Gondola, which travels 2.73 miles from Whistler mountain to Blackcomb mountain that holds the world record for longest span between tower supports at 1.8 miles and only takes 11 minutes to transport skiers between mountains. Blackcomb gets slightly more snow, but Whistler mountain preserves the snow better. The village at Whistler is renowned for elite dining and lodging options and is big on nightlife. It's great for the pros and for non-pros at it has milder slopes as well.
---