¡Te presentamos una lista de esos regalos que todos quisieran en Navidad!
Para ella…
BOTAS CRISTAL DE SAINT LAURENT: Las botas a la rodilla 'Niki' completaron la mayoría de los looks en la pasarela de Otoño de Saint Laurent '17. Elaboradas a partir de miles de brillantes cristales de vidrio, este estilo viene con un perfil ligeramente holgado para un efecto totalmente elegante.
SAINT LAURENT CRYSTAL-EMBELLISHED BOOTS: The 'Niki' knee boots grounded most of the looks on Saint Laurent's Fall '17 runway. Crafted from thousands of glittering glass crystals, this style comes with a slightly slouchy profile for a chic effect.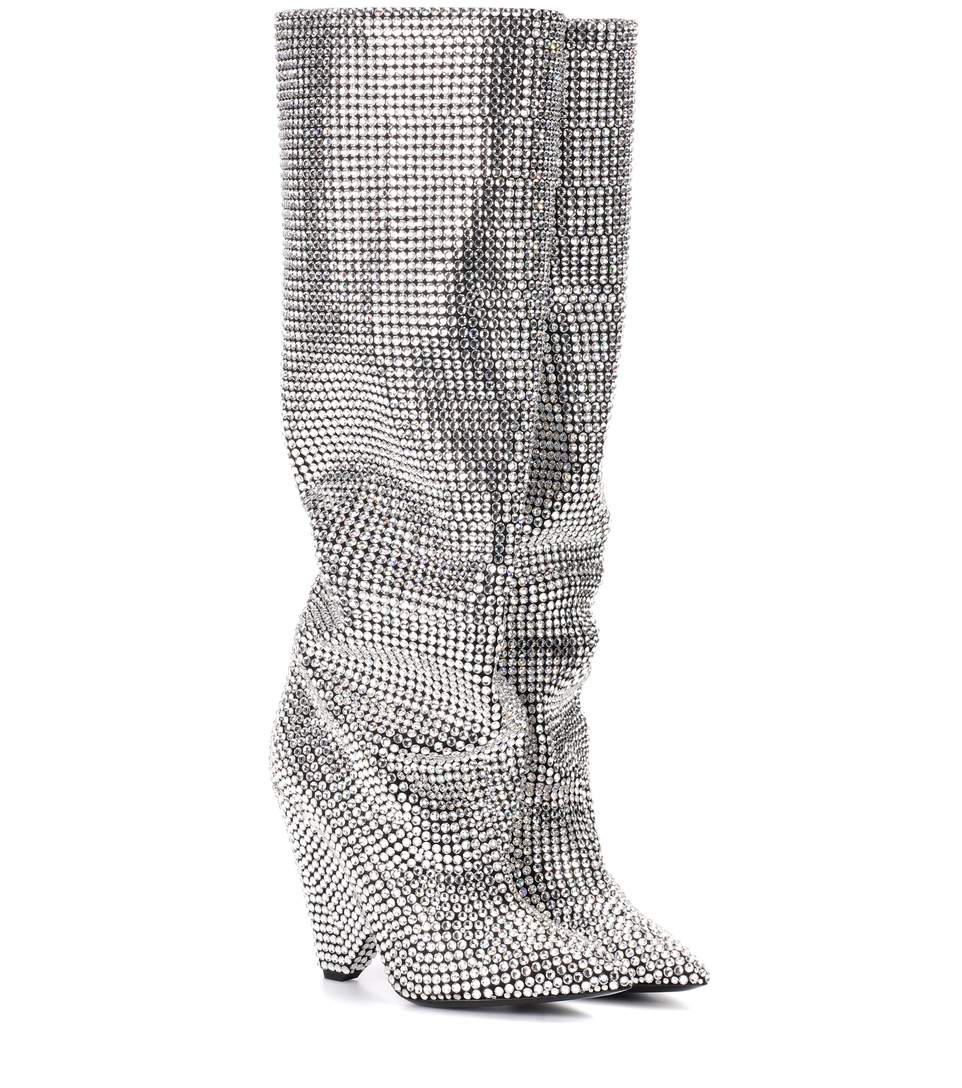 CUBIERTA DE PASAPORTE DE CUERO TEXTURIZADO, DE PRINT FLORAL DOLCE & GABBANA: Esta funda de pasaporte, hecha de cuero con textura metálica, tiene compartimentos separados para su pasaporte y sus tarjetas de embarque. Es el regalo perfecto para los viajeros ávidos.
DOLCE&GABBANA FLORAL PRINT METALLIC TEXTURED LEATHER PASSPORT COVER: Crafted from metallic textured-leather, this passport cover has separate compartments for your boarding pass and cards. It's the perfect gift for avid travelers.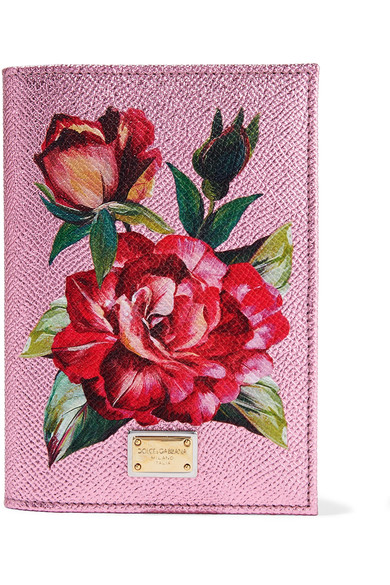 COLECCIÓN BUCCELLATI HAWAII COLOR:
La colección Hawaii Color mantiene inalteradas las características tradicionales de esta línea, diseñada en los años 30. El diseño original distintivo se ve realzado por pequeños círculos en jade, lapislázuli, cornalina, calcedonia azul claro o ónix. Las salpicaduras de color se convierten en elementos esenciales de un diseño atemporal.
BUCCELLATI HAWAII COLOR COLLECTION:
The Hawaii Color collection maintains the unaltered the traditional characteristics of this line, designed in the '30s. The distinctive original design is enhanced by small circles in jade, lapis, carnelian, light blue chalcedony or onyx. The color splashes become essential elements of a timeless design.
Hawaii Color Long Necklace in 18k yellow gold with onyx, $16,000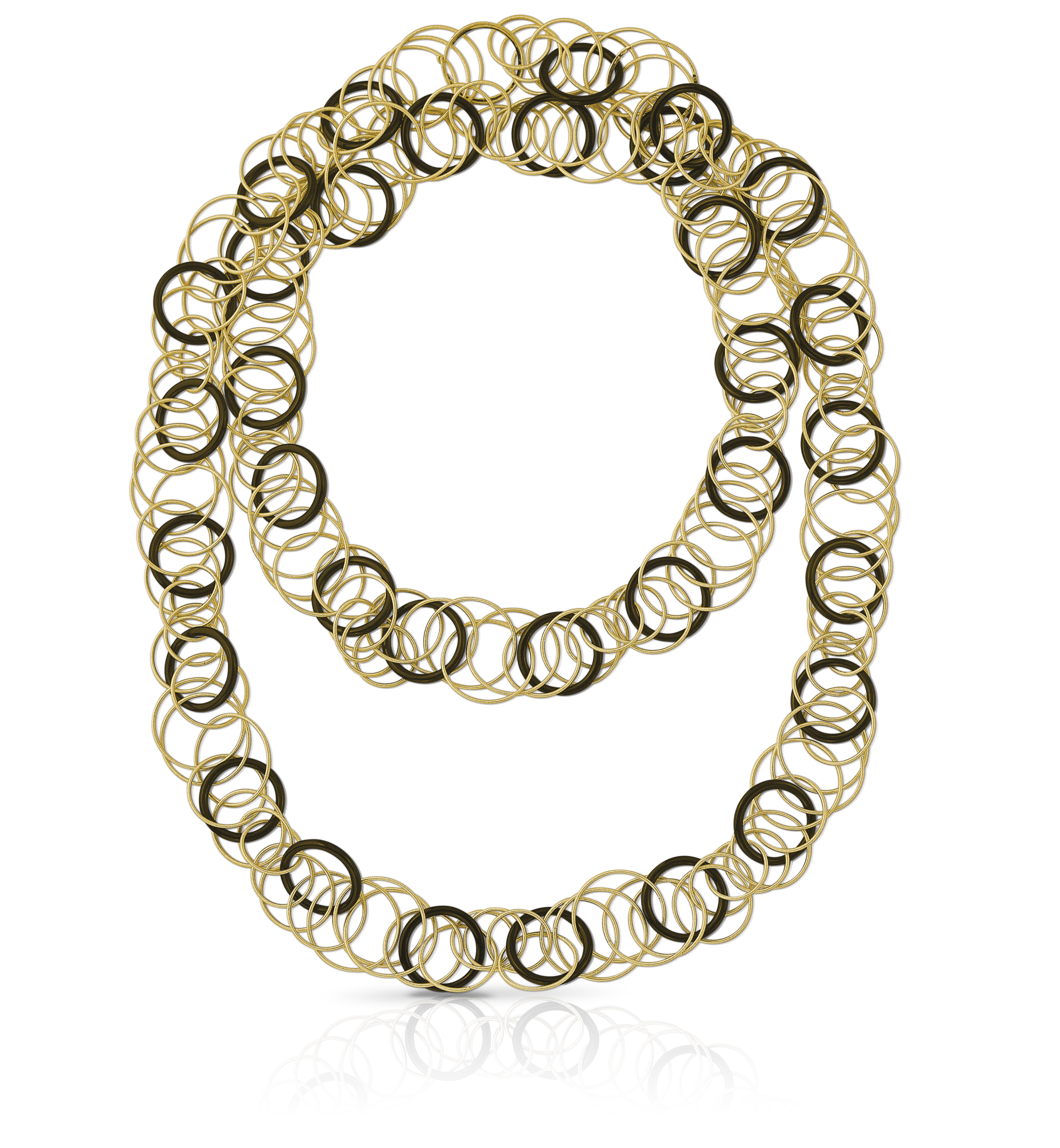 Hawaii Color Short Pendant Earrings in 18k yellow gold with onyx, $4,700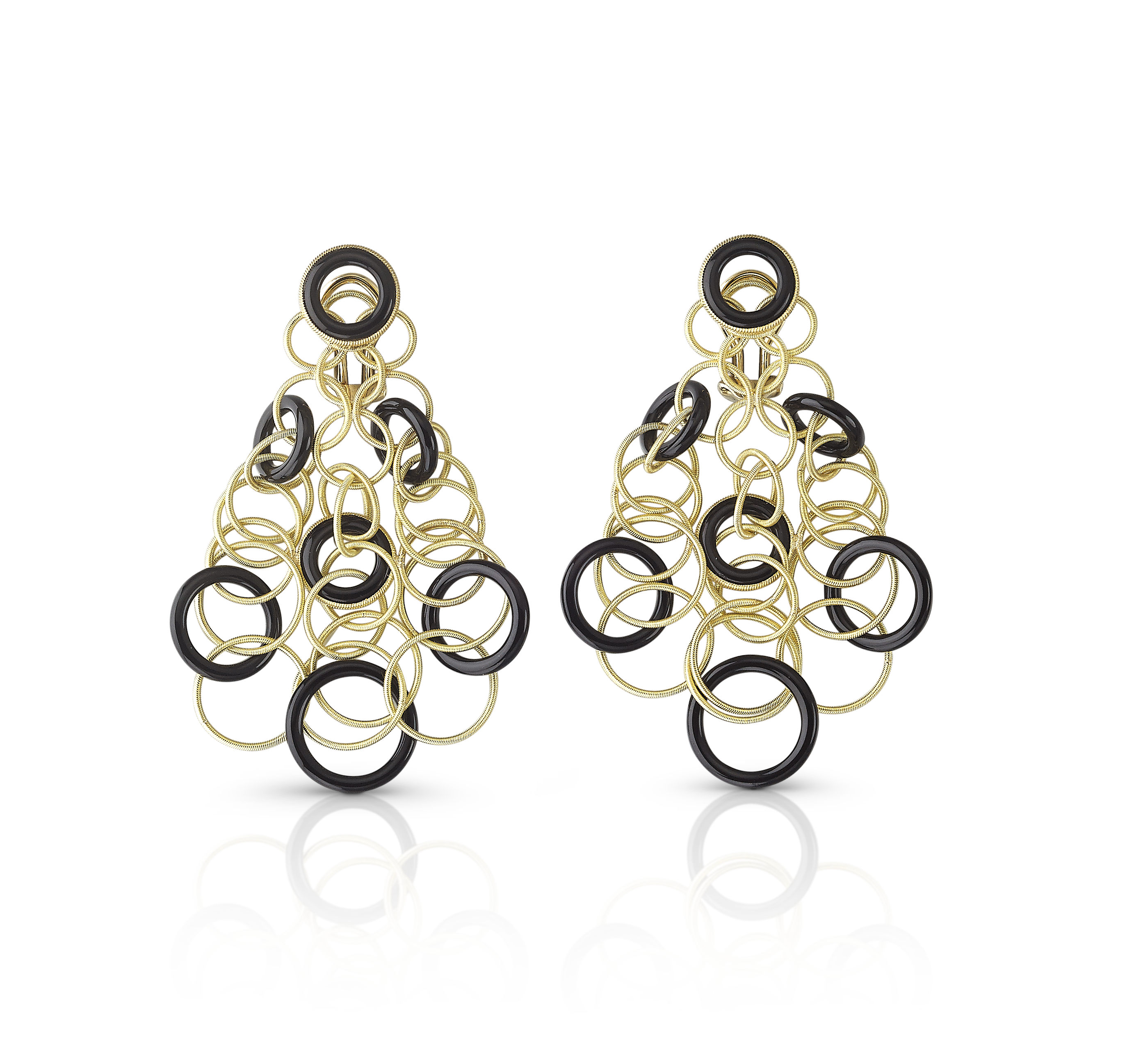 Hawaii Color Bracelet in 18k yellow gold with onyx, $4,700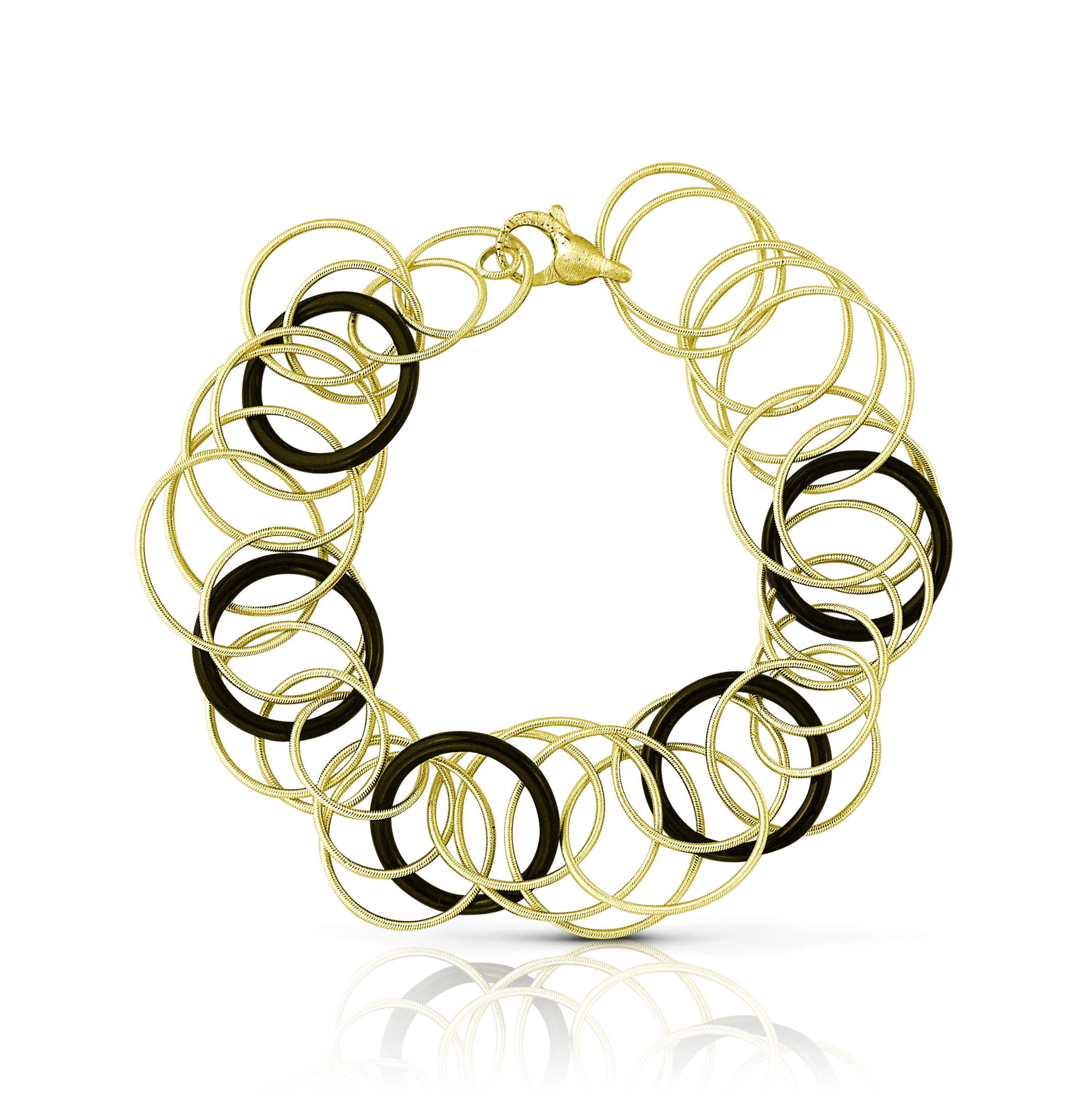 PENDIENTES CRUZADOS DE DIAMANTES DE HARRY WINSTON EN PLATINO: Una interpretación moderna de un clásico, los aretes de diamantes cruzados de Harry Winston brillan como ningún otro.
HARRY WINSTON DIAMOND CROSSOVER EARRINGS SET IN PLATINUM: A modern interpretation of a classic, the Harry Winston Crossover Diamond Earrings sparkle like none other.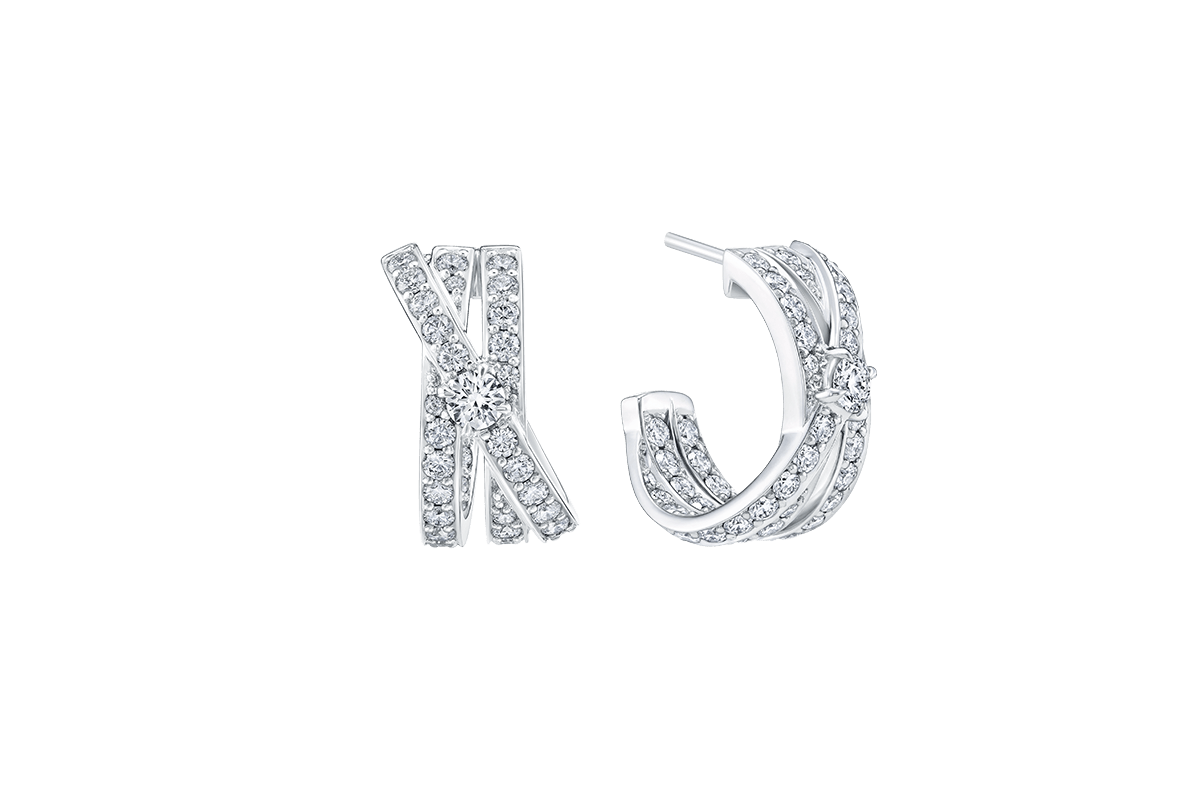 BAÑO DE BURBUJAS DE LOLLIA: Las fragancias finas se mezclan con una fórmula lujosa de Aceite de Oliva y Aceite de Aguacate para crear un hermoso refugio en el baño.
LOLLIA BUBBLE BATH: Fine fragrances blend with a luxurious formula of Olive Fruit and Avocado Oil to create a beautiful bath time retreat.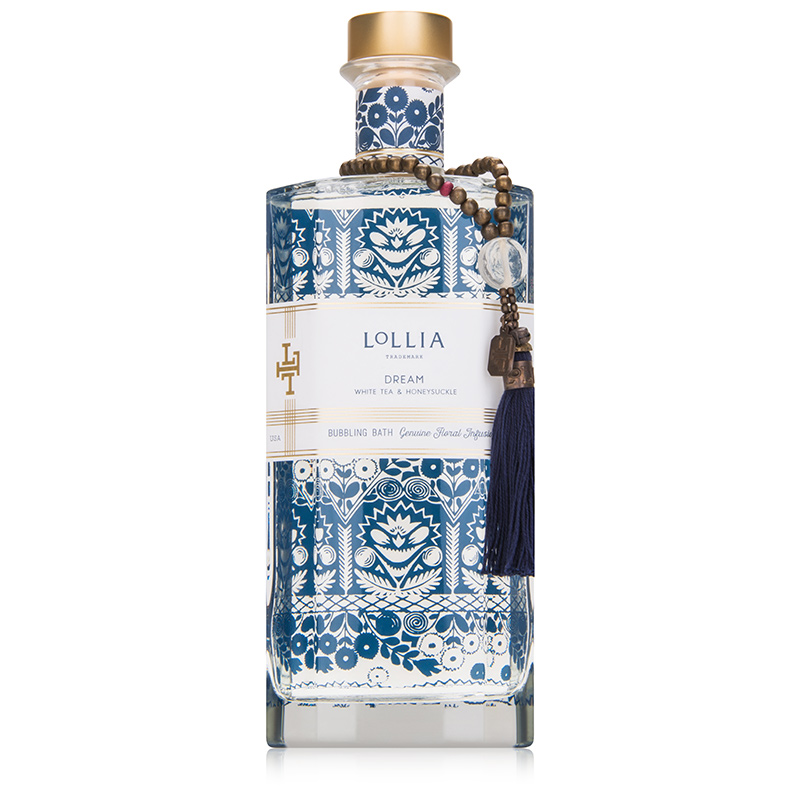 ROUGE DIOR PRECIOUS ROCKS: el imprescindible lápiz labial Rouge Dior ha sido reinterpretado para la temporada navideña. Esta edición Bijou del tono 999 Matte presenta una banda de piedras preciosas en relieve.
ROUGE DIOR PRECIOUS ROCKS: The must-have Rouge Dior Lipstick has been reinterpreted for the holiday season. This Bijou Edition of the 999 Matte shade features a precious rocks embossed band.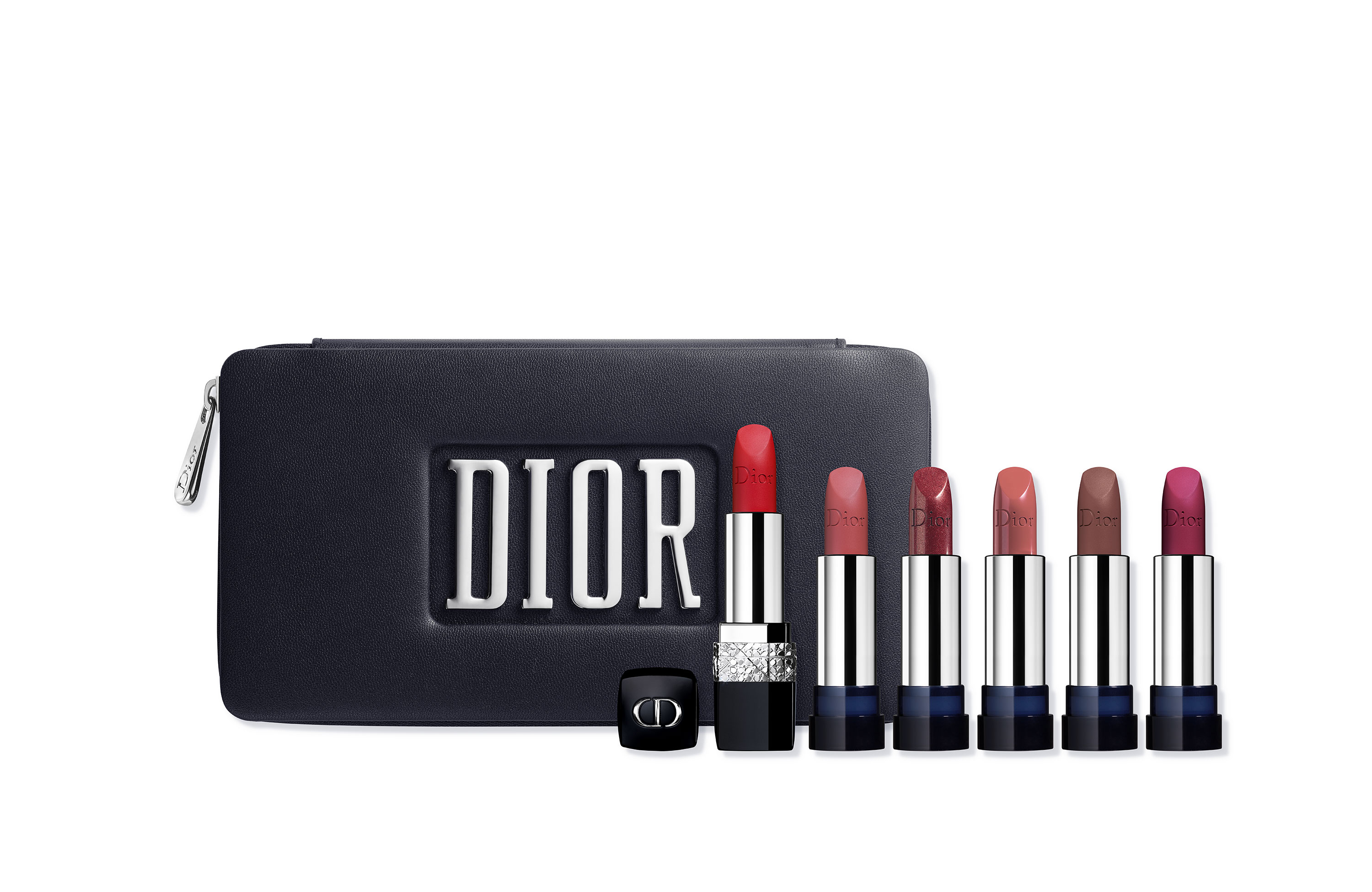 BOLSO DE HOMBRO DE TERCIOPELO PRADA: El bolso de terciopelo "Cahier" de Prada está inspirado en tomos antiguos. Está adornado con metal de tono dorado con cristales opulentos de color esmeralda.
PRADA VELVET SHOULDER BAG: Prada's plush velvet 'Cahier' bag is inspired by antique tomes. It's trimmed with gold-tone metal that's set with opulent emerald-hued crystals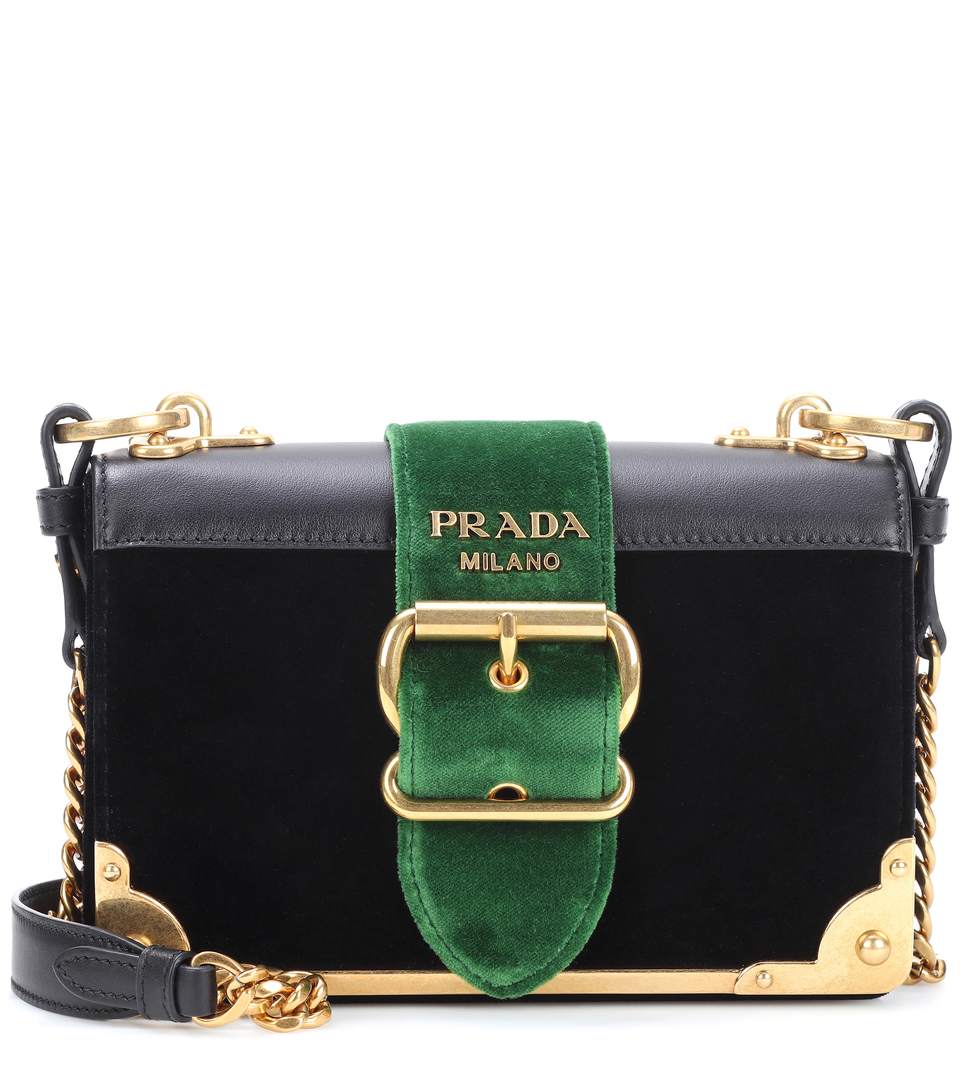 PRADA VELVET SHOULDER BAGPara él…/ For him
JUEGO DE AJEDREZ ACRÍLICO DEJONATHAN ADLER: Disfruta del glamour de Halston en los años 70 con este juego de ajedrez de gran tamaño y acrílico grueso. Es perfecto para exhibirlo permanentemente en una mesa de cóctel.
ACRYLIC CHESS SET BY JONATHAN ADLER: Enjoy the glamour of Halston in the '70s with this oversized, chunky, acrylic chess set. It's perfect for permanent display on a cocktail table.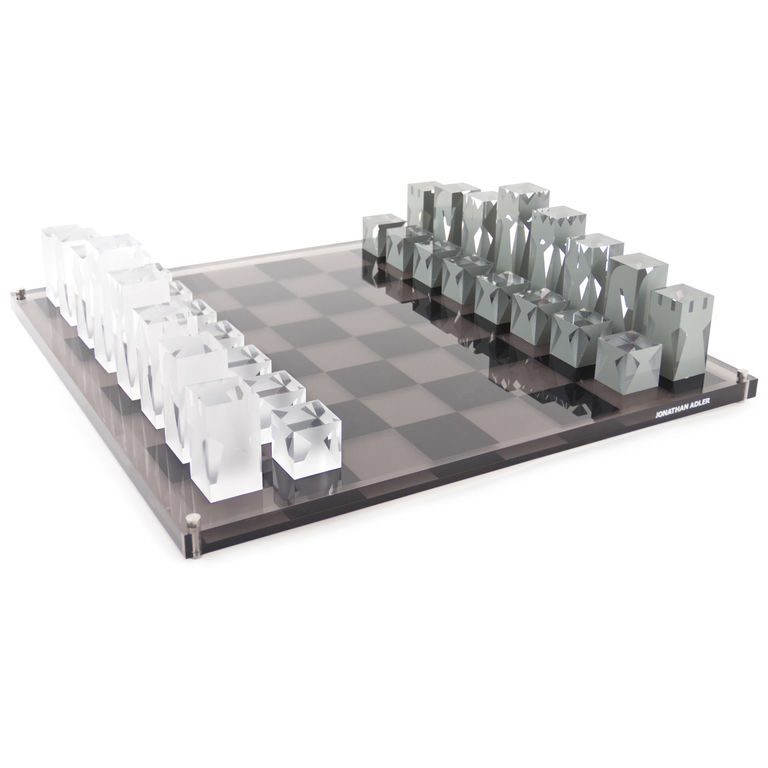 AURICULARES YEVO BLACK GOLD: estos auriculares inteligentes con onyx negro de Yevo son todo lo que necesitas para aumentar el volumen.
YEVO BLACK GOLD HEADPHONES: These onyx black Yevo smart headphones are all you need to pump up the volume.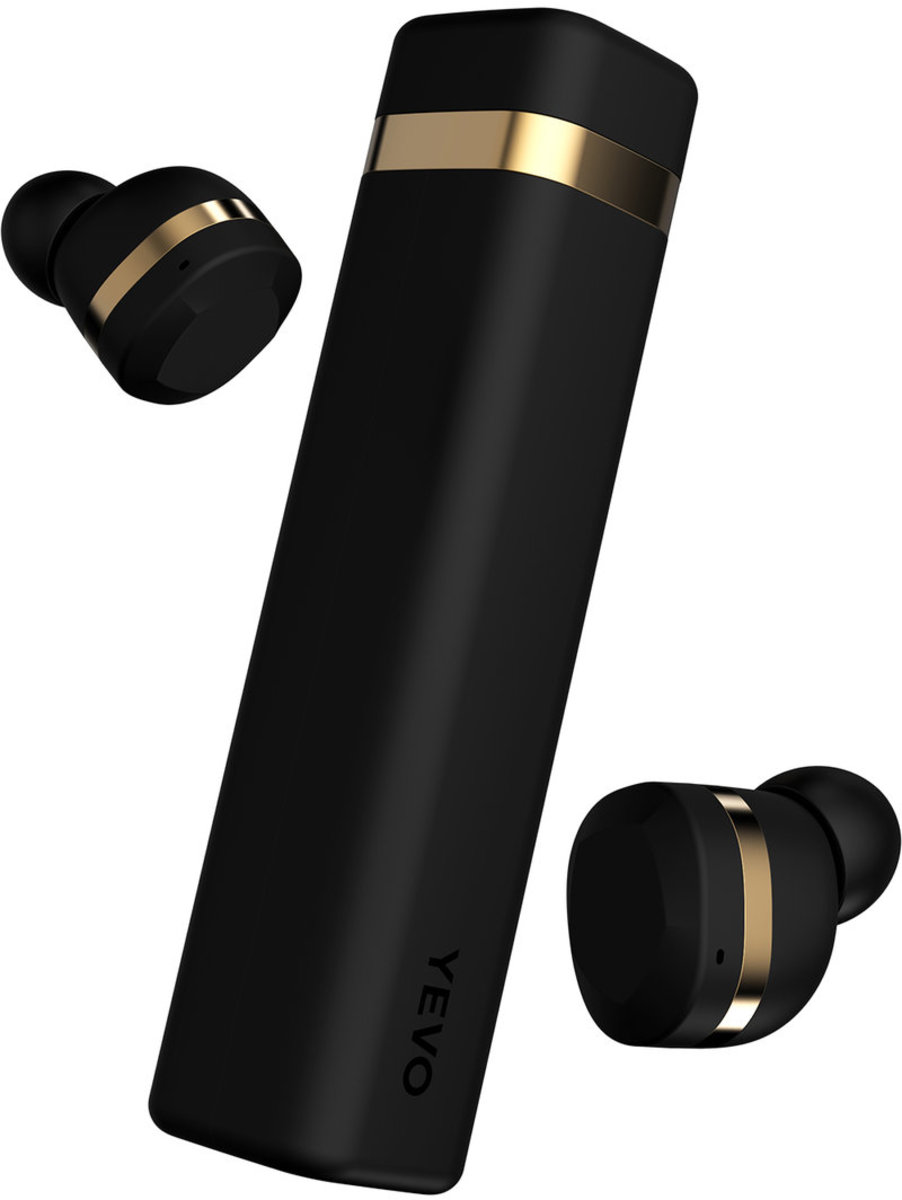 BENTLEY MOMENTUM PARA HOMBRES: Las notas de Momentum incluyen Bergamota, Acuático, Violeta Verde, Clary Sage, Ámbar gris, Madera de Cachemira, Pétalos de Jazmín, Sándalo, Tonka Bean, Musgo y Musk. El diseño de la botella de Bentley Momentum está inspirado en el horizonte vertiginoso y vertical de Nueva York.
BENTLEY MOMENTUM FOR MEN: The Momentum notes include Bergamot, Aquatic Accord, Green Violet, Clary Sage, Ambergris, Cashmere Wood, Jasmine Petals, Sandalwood, Tonka Bean, Moss and Musks. Bentley Momentum's bottle design is inspired by New York's soaring, vertical skyline.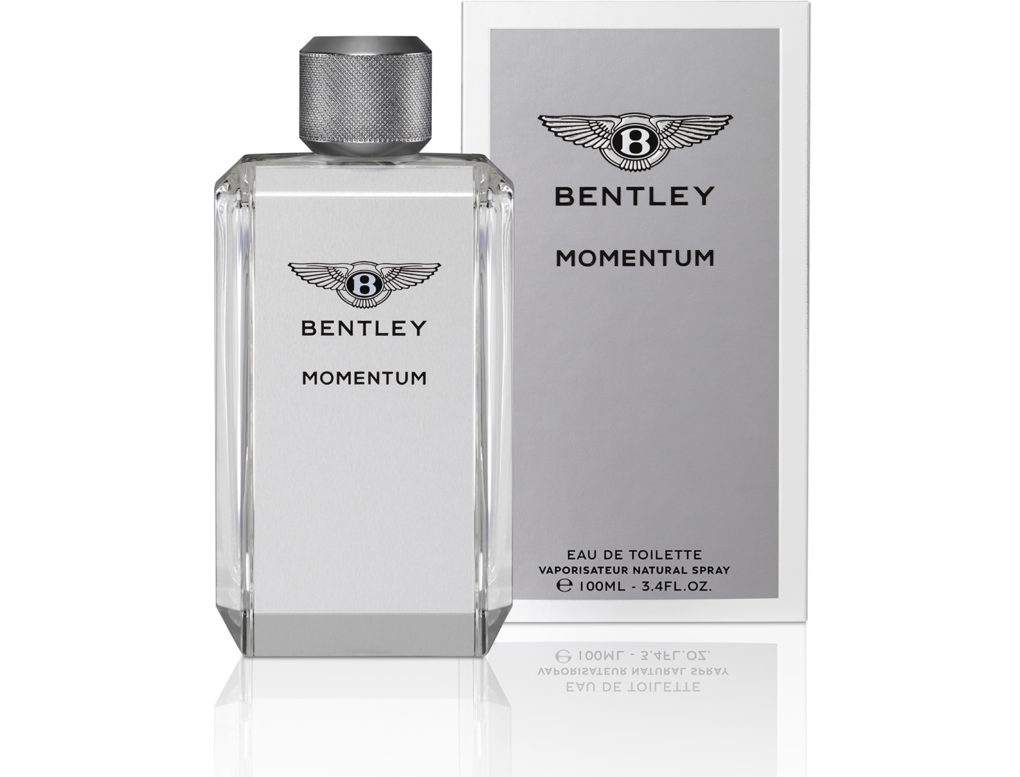 HIBIKI JAPANESE HARMONY WHISKY: Japón elabora algunos de los mejores whiskies del mundo, y ha modelado la excelencia de su industria en el modelo escocés hasta la ortografía: whisky sin "e".
HIBIKI JAPANESE HARMONY WHISKY: Japan makes some of the world's best whiskies, and has patterned the excellence of its industry on the Scottish model right down to the spelling – whisky with no "e.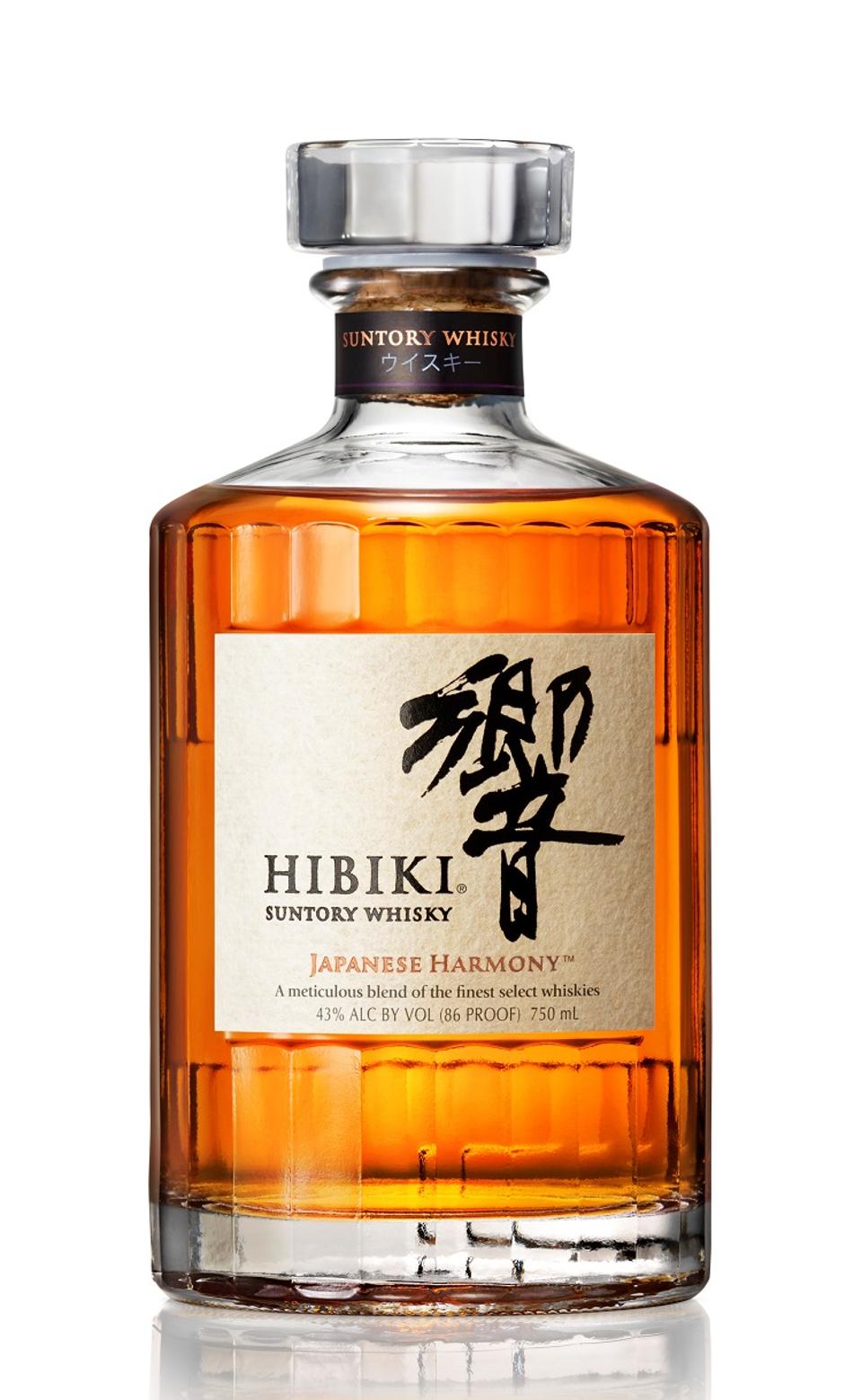 RELOJ CONECTADO TAMBOUR HORIZON DE LOUIS VUITTON: el primer reloj conectado de Louis Vuitton, que enriquece la emblemática colección de relojes Tambour con un reloj único que es totalmente fiel a los valores atemporales del lujo, el espíritu de viaje y la creatividad de la casa Vuitton.
TAMBOUR HORIZON CONNECTED WATCH BY LOUIS VUITTON: the first connected watch from Louis Vuitton, enriching the iconic Tambour watch collection with a unique timepiece that is totally faithful to the Maison's timeless values of luxury, the spirit of travel and creativity.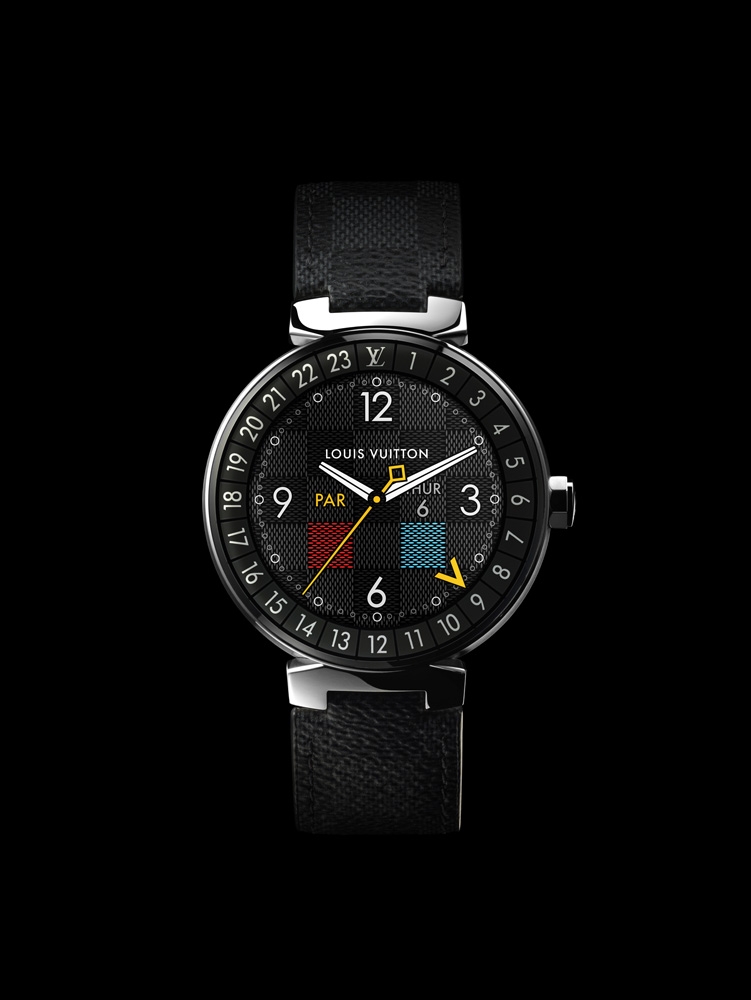 GEMELOS LANVIN: estos gemelos Lanvin añaden una dosis de refinamiento a cualquier conjunto.
LANVIN CUFFLINKS: this Lanvin cufflinks add a dose of refinement to any ensemble.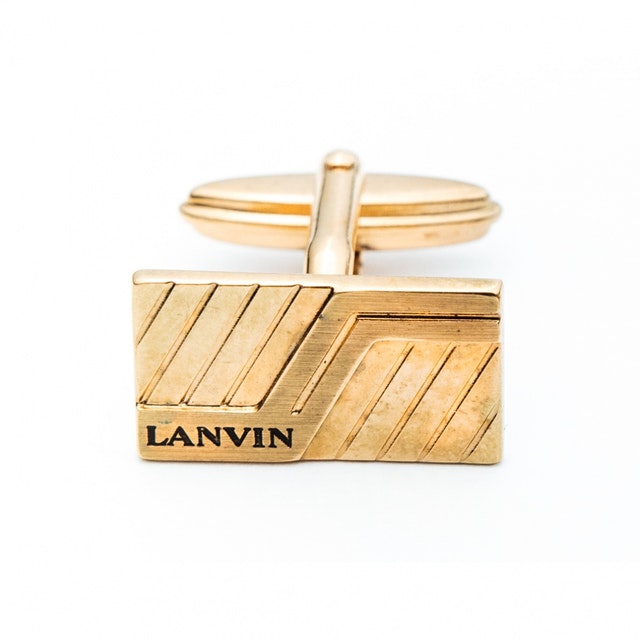 Para todos… / For everybody
EQUIPAJE GLOBE-TROTTER: el equipaje de diseño más inteligente del mundo. Las maletas Globe-Trotter combinan una funcionalidad excepcionalmente fuerte pero ligera con una estética icónica.
GLOBE-TROTTER SUITCASE: The world's smartest design luggage. Globe-Trotter suitcases combine a uniquely strong, yet lightweight functionality with an iconic aesthetic.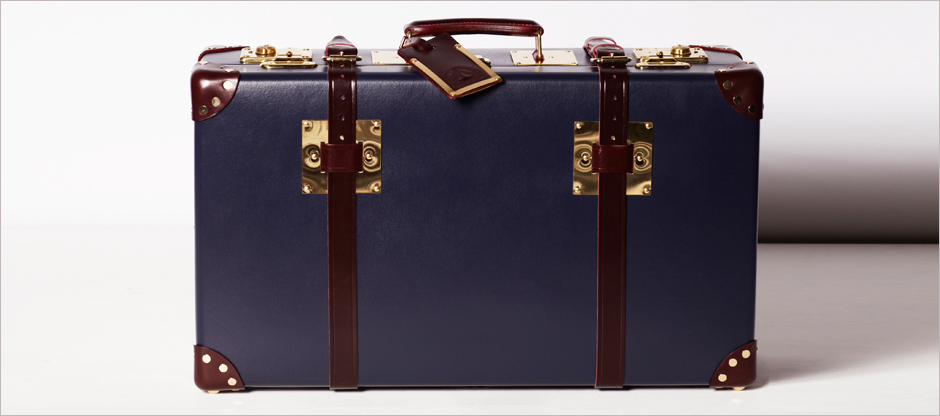 EXPRIMIDOR DE PASTA DENTAL LORENZI MILANO: Esta exclusiva exprimidora de pasta de dientes agrega un toque de distinción a cualquier baño. Está compuesto por un dispositivo cromado y es perfecto para la pasta de dientes marvis.
LORENZI MILANO CHROME PLATED BRASS TOOTHPASTE SQUEEZER: This unique toothpaste squeezer adds a touch of class to any bathroom. It is composed of chrome plated device and is perfect for marvis toothpaste.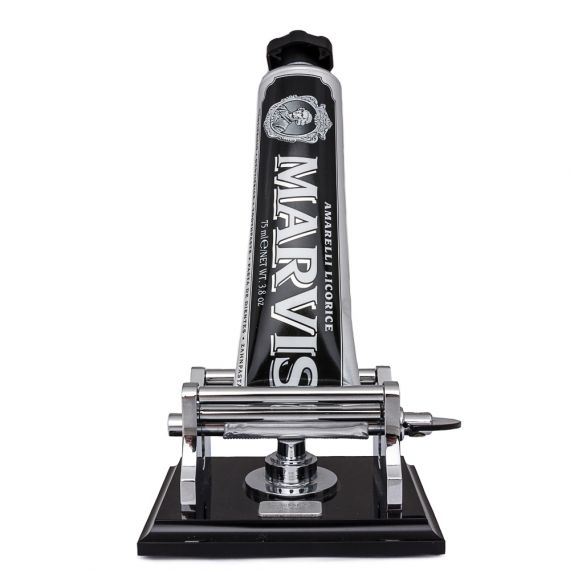 LÁPIZ DE FUENTE DE ACERO INOXIDABLE HERMÈS: no es un bolígrafo cualquiera, es una pluma estilográfica Hermès con una punta de oro blanco de 18 quilates.
HERMÈS STAINLESS-STEEL FOUNTAIN PEN: not any pen, it's an Hermès fountain pen with an 18-carat white-gold nib.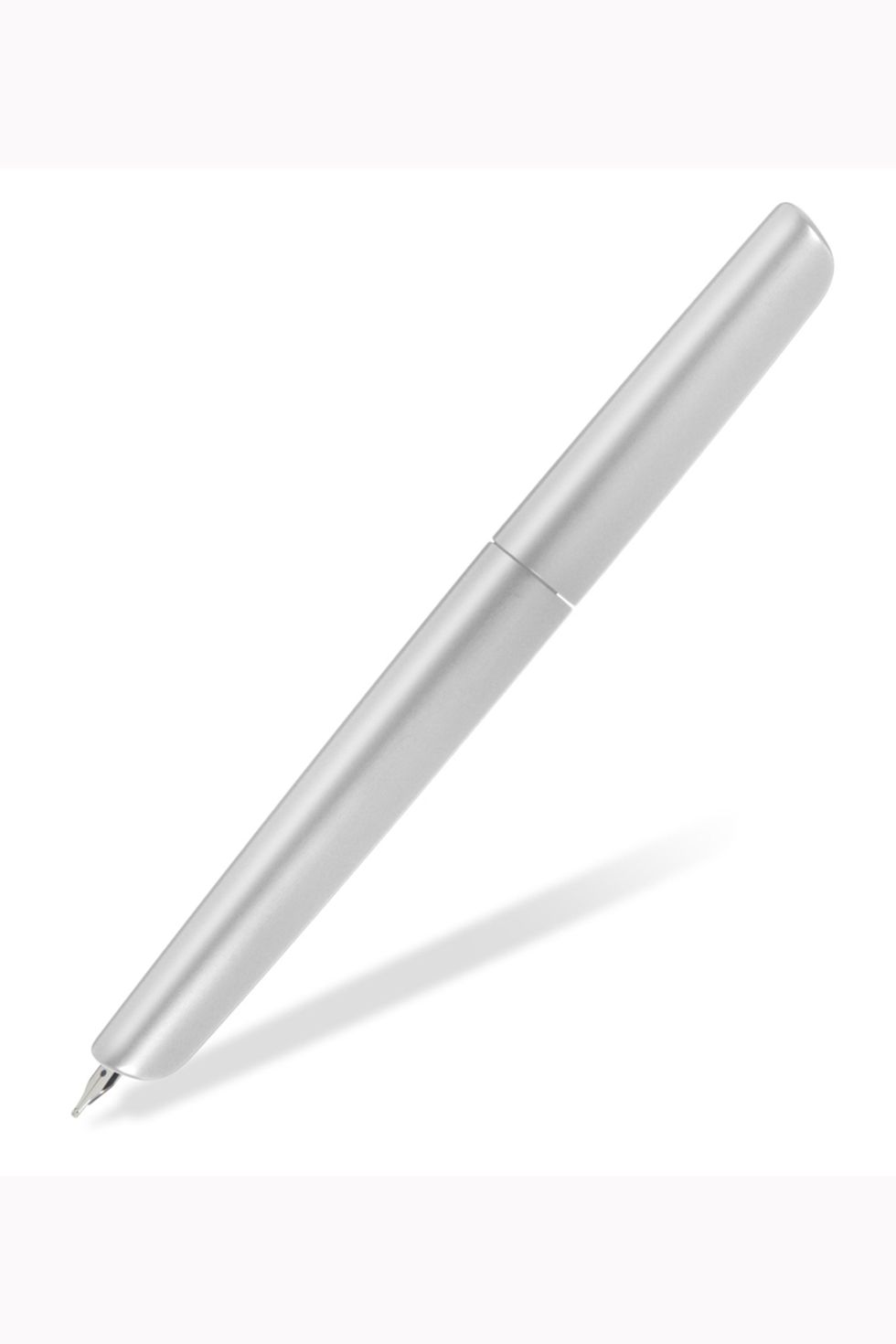 MAVIC PRO DRONE POR APPLE: capaz de grabar video 4K real y cámara lenta Full HD, el drone de la cámara DJI Mavic Pro es un poderoso avión personal que puedes mantener a tu lado y lanzar rápidamente para capturar cualquier momento.
MAVIC PRO DRONE BY APPLE: Able to shoot true 4K video and Full HD slow motion, the DJI Mavic Pro camera drone is a powerful personal aircraft you can keep by your side and quickly launch to beautifully capture any moment.