http://holalatinosnews.com/2017/10/waterways-en-aventura/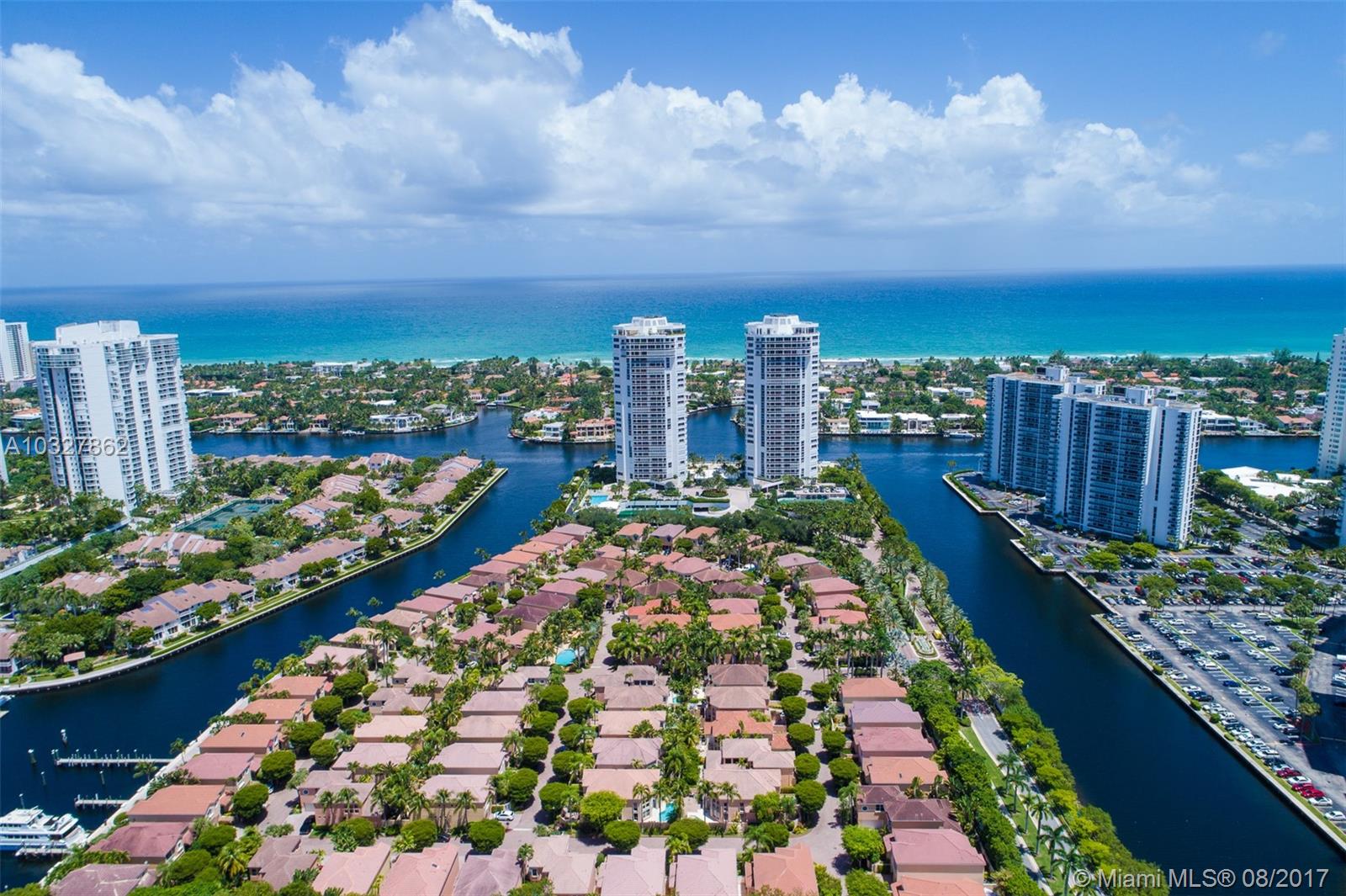 Toda una joya en Aventura está situada al extremo norte en nuestra pequeña ciudad élite y es conocida como "The Waterways".
La comunidad tiene forma en "U" y está construida alrededor de la marina de Waterways que aloja algunos de los más exquisitos yates de todas partes del mundo, una entrada y una zona de activación fuera de la Intracostera y a lo largo del espacio acuático de Golden Beach. Muchos clientes priorizan su búsqueda de casas por los espacios disponibles en el muelle y solo después de encontrar la marina correcta, concretan la compra de su condominio o su casa.
The Waterways fue desarrollado por los constructores Coscan y su sueño comenzó a finales de los 80. Cada comunidad es cerrada y vigilada para que las familias con niños pequeños acudan inmediatamente a vivir en la seguridad y belleza de sus confines.
Una de las pocas comunidades de Aventura con las tan codiciadas casas unifamiliares es conocida como "Island Way" y está localizada en el extremo Sur Este de "The Waterways". La comunidad está comprendida por 86 casas, de las cuales 18 cuentan con vista al agua.
Actualmente tengo una peculiar oferta de una casa con vista al mar en Island Way – 3709 NE 208th Terr. Visítala y sorpréndete por los techos altos en esta casa de dos pisos con vistas al mar a lo largo de la estancia y sus 4 habitaciones + una gran sala familiar, 2 puestos de estacionamiento, ventanas con vidrios de alto impacto para huracanes, y más en un total de ¡3240 pies cuadrados! Actualmente listada en 999.999 dólares.
El pintoresco Waterways Shoppes con su torre de reloj y destacado paseo marítimo a media altura entre los muelles y yates. ¡También hay restaurantes y tiendas! (Oh y no le digan a nadie shuuu! La muy bien escondida oficina postal de Waterways, de servicio complete y sin largas filas) Y sin mencionar el magnífico café de "Café Café" que también cuenta con increíbles meriendas así como la muy conveniente tienda de alimentos Sarah's Tent. Puedes observar el agua, sentarte afuera o pasear en los alrededores ¡para disfrutar del entretenimiento en vivo! Incluso hay una heladería y una tienda de dulces con atracciones afuera que encantan a los niños, convirtiéndolo en ¡una verdadera aventura familiar!
Compartiendo la misma compuerta de seguridad que Island Way está One Island Place, dos edificaciones de altura con fabulosas instalaciones tales como la piscina, el spa, el gimnasio, canchas de tenis, valet parking, conserjería y más. También tengo una oferta exclusiva, el primer townhouse de la Torre 1 de One Island Place. Mira la mejor vista directa al agua en esta unidad completamente remodelada de 4 habitaciones que abarcan un total de 2990 pies cuadrados de espacio para vivir. Incluso puedes caminar afuera de la marina desde dos grandes terrazas que dan al mar en los pisos inferiores. ¡Es como vivir en una casa con todas las comodidades de un condominio! Oferta de 795.000 dólares.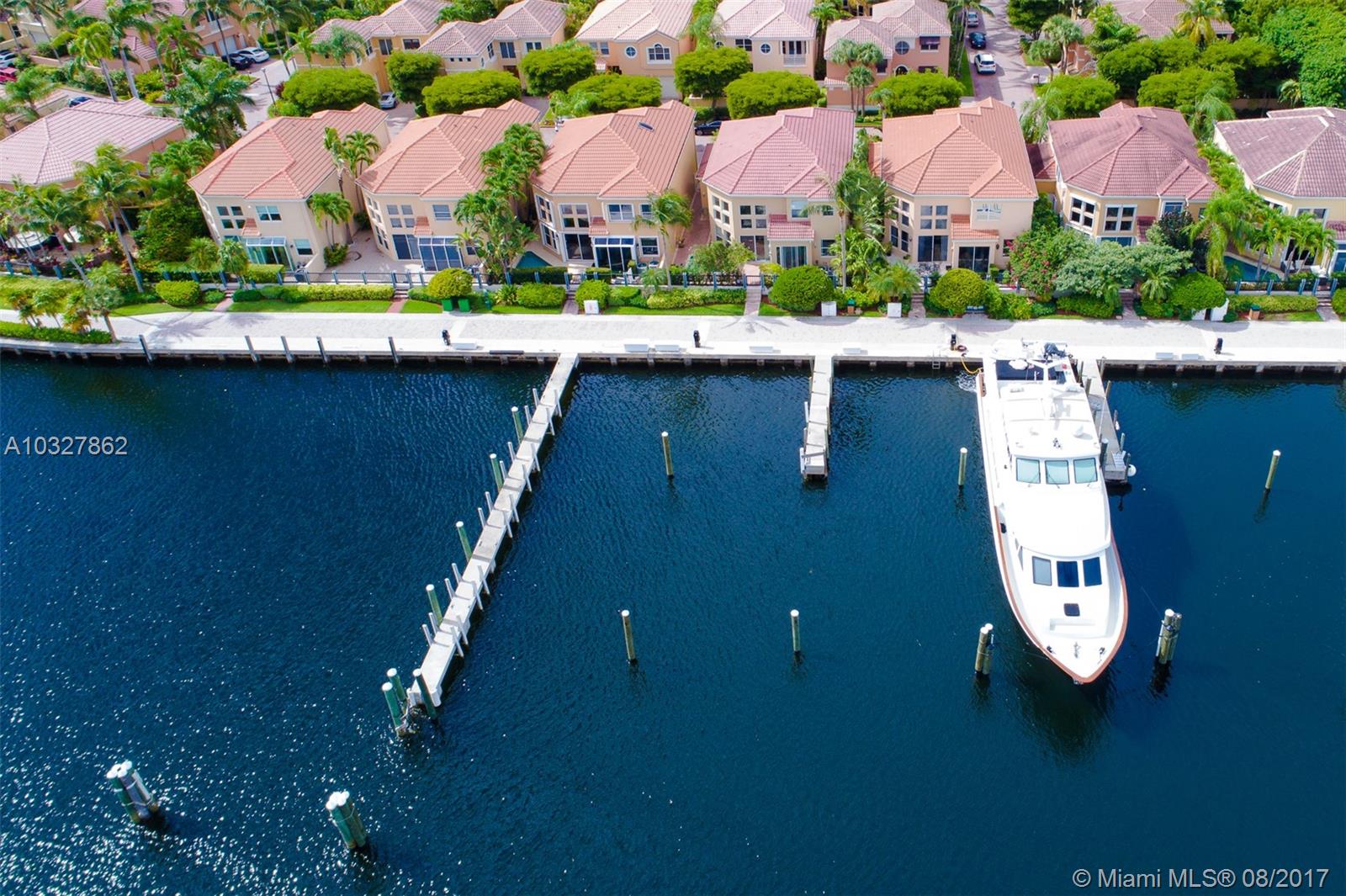 Waterways in Aventura
A jewel in Aventura is situated on the north end of our small elite city and is called "The Waterways". The community is "U" shaped and built is around the "Waterways Marina" which houses some of the most exquisite yachts from around the world, an inlet and no wake zone off of the Intracoastal and across the water from Golden Beach. Many clients prioritize their home search by available dock space and only after finding the right marina do they purchase their condo or homes.
The Waterways was developed by Coscan builders and their dream began in the late eighties. Each community is guard gated so families with small children immediately flocked to live in the safety and beauty of its confines.
One of Aventura's few coveted single family home communities is named "Island Way" and located on the South East end of the Waterways. The community is comprised of 86 homes, of which 18 are waterfront.
I presently have a rare waterfront home offering in Island Way – 3709 NE 208th Terr. Walk in and be wowed by the high volume ceilings in this 2 story home with water views throughout and 4 bedrooms + a large family room, 2 car garage, hurricane impact glass windows, and more totaling 3240 sqft! Currently listed at $999,999.
The quaint Waterways Shoppes with its clock tower and boardwalk jutting out to a gazebo mid-water in the midst of the docks and yachts.  There are also restaurants and shops! (Oh and don't tell anyone shhh! Well-hidden is the Waterways Post Office, full service without long lines!) Not to mention the terrific coffee at "Café Café" which has great snacks too as well as Sarah's Tent a convenient grocery store! You can watch the water, sit outside or stroll along and enjoy the lively entertainment! There's even an ice cream and candy store with rides outside that kids love, making it a true family adventure!
Sharing the same guard gate as Island Way is One Island Place, two high-rises with fabulous amenities such as pool, spa, gym, tennis, valet, concierge, and more! I also have an exclusive offering, Townhouse 1 in Tower 1 of One Island Place. See the best direct water views in this completely remodeled 4 bedroom encompassing 2990 sqft of living space. You can even walk outside to the marina from 2 large waterfront terraces from lower level! It's like living in a home with all the amenities of a condo. Offered at $795,000.