Blissful Barbados
A Caribbean enthusiast always in search of a beach haven— that's me! But having extensively travelled throughout the Caribbean, I had missed out on visiting one fabulous island until recently—Barbados, an independent British Commonwealth in the Eastern Caribbean. I was totally blown away with this stunning destination. As a matter of fact, I've just added it to my top five Caribbean favorites. The beaches are utterly blissful! The water is stunning hues of turquoise and the Bajans (locals) are always courteous, well-educated and super friendly. There are plenty of superb dining and entertainment options for foodies like me and outstanding first-class accommodations.
Whether you're looking for a simple, laid-back getaway or a luxuryreplete escape, Barbados can truly deliver. It's a great island for beach therapy. Just choose the coast that fits your vacation style.
The East Coast of Barbados features pounding surf and rugged landscapes, so if you're the active type and like surfing, this coast is perfect for you. Here you will find the historic Atlantis Hotel & Restaurant in Tent Bayegant, nestled in a quaint fishing village which overlooks the Atlantic Ocean, dating back to the 1800s. You can hike the clay hills and explore nearby botanical gardens.
At Bathsheba, a fishing village just steps from Tent Bay, you can watch experienced surfers from around the world ride Soup Bowl, the island's largest wave. During November every year, the sport's top competitors gather here for the Barbados Independence Pro Surf Fest.
hether you're looking for a simple, laid-back getaway or a luxuryreplete escape, Barbados can truly deliver. It's a great island for beach therapy. Just choose the coast that fits your vacation style.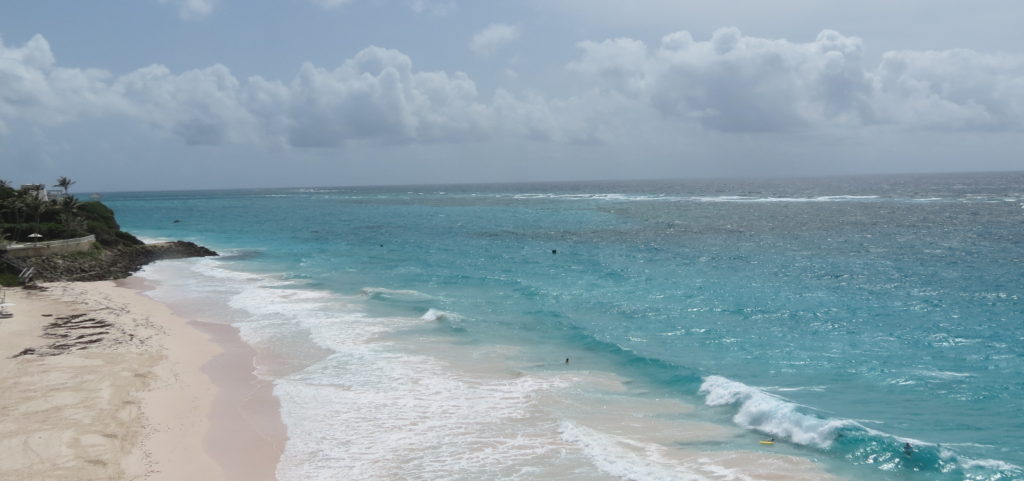 On the East Coast you will also find the strikingly stunning Crane Resort. Set on one of the world's top 10 beaches for its pink sand hues, the Crane Resort was Barbados' first resort founded in 1887 and converted into world-class luxury resorts nestled on 55,000 square feet of beautiful unspoiled coast offering first class amenities and numerous signature restaurants– Zen, L'Azure, D'Onofrio's and Trattoria.
A newer addition to the Sandals brand, Sandals Barbados underwent a $65 million transformation in 2014 and is positioned on 10 lush acres of Dover Beach along Barbados' southern coast. Its prime proximity to the St. Lawrence Gap offers great nightlife, shopping and restaurants. Guests consistently positively review the Hilton Barbados Resort for its family-friendly amenities and two breathtaking white-sand beaches. Children 18 and younger can stay for free, while youngsters ages 4 to 12 can sign up for activities with the Kidz Paradise Club. For adults, there are three tennis courts and a spa overlooking Carlisle Bay and because of the resort's Needham's Point location (only 2 miles south of Bridgetown), there's plenty of shoreline activities for the whole family like snorkeling, kayaking, SUP, Jet blading, or scuba diving with Barbados Blue (on property). Hilton has four onsite restaurants and bars. Their Grill offers outstanding fine dining. You can also book an Executive Room for more high-end facilities, including deluxe bath amenities and complimentary evening hors d'oeuvres at the Executive Lounge. Not too far from the Hilton is Lobster Alive, a shabby chic restaurant overlooking a scenic setting in Carlisle Bay with live jazz music and of course, the place for lobster lovers.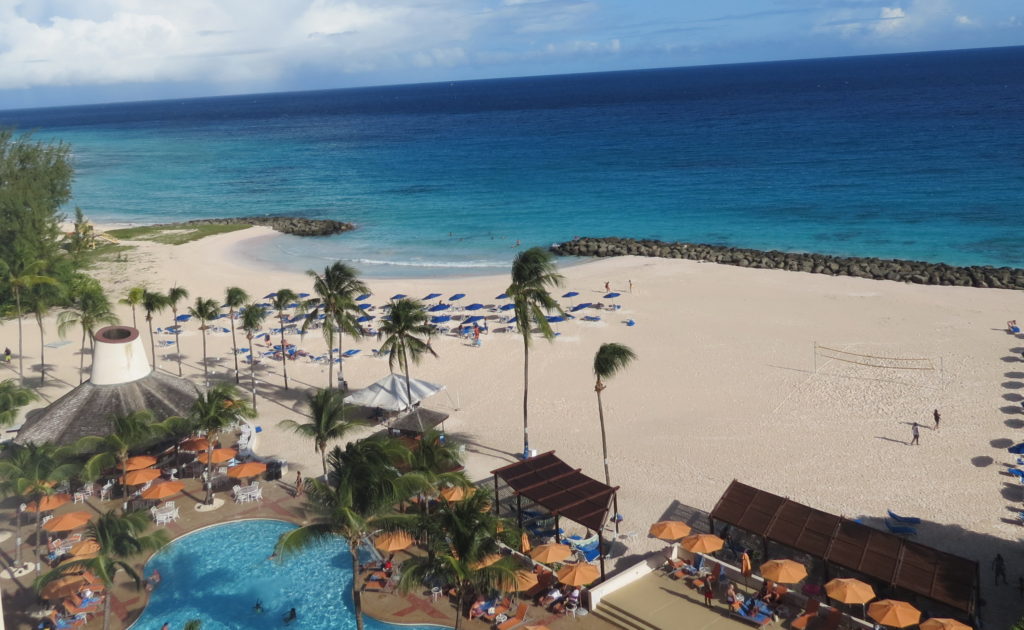 The West Coast is very stunning and has numerous world-renowned restaurants, luxury hotels and blissful beaches.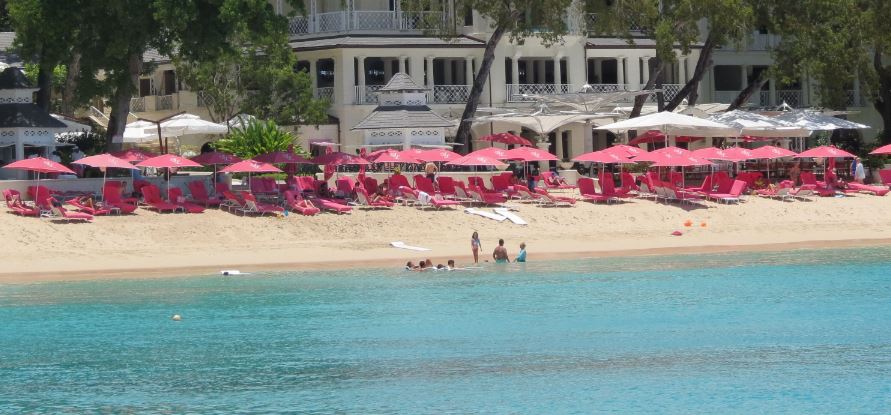 If you have deep pockets, there are plenty of breathtaking first-class resorts to choose from on the glitzy west coast such as Fairmont Royal Pavilion, Elegant hotels and world-class five star golf resorts like the lovely Sandy Lane and the Royal Westmoreland. This coast is also where the world-famous Barbadian singer/actress Rihanna Fenty has her second home. A side note is that the island is so safe, she can actually be seen driving her car around town when visiting back home. And, by the way, first thing you see at the Barbados Airport– a large photo of Rihanna.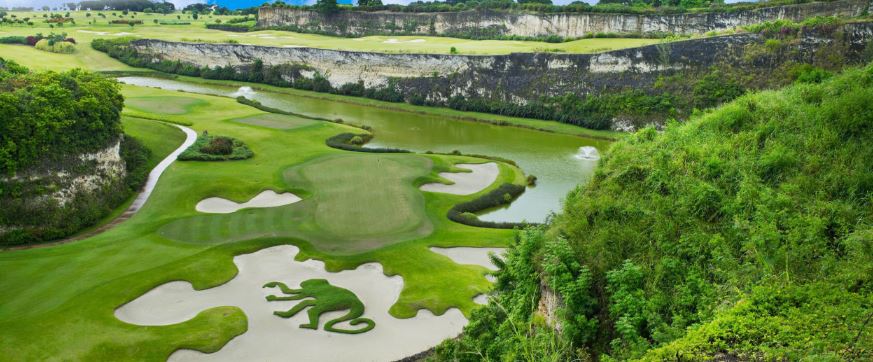 The crystal-clear waters of the Caribbean Sea offer plenty of options when it comes to beaches. Mullins Bay Beach and Paynes Bay Beach—its shallow reefs make it an ideal spot for snorkeling.
Must do, is a Catamaran Cruise aboard Calabaza sailing. What beautiful scenery above and below the sea, shipwrecks and abundant sea life including sea turtles. The food aboard this Calabaza is abundant, freshly prepared, high-quality local food. An extensive open bar and personalized service comes with this great deal. What's best is that only 12 guests are allowed on board so you get personalized service.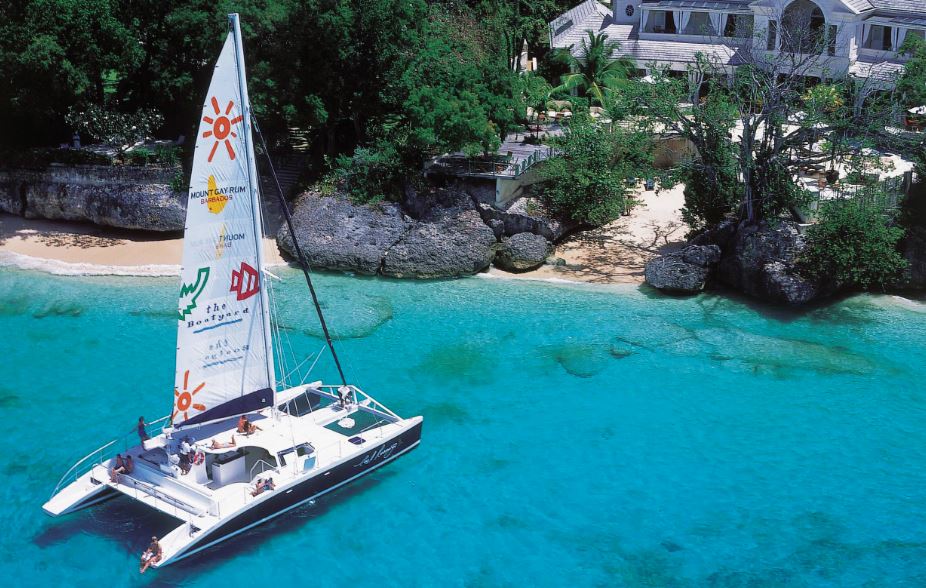 Bellisimo Barbados
Una amante de las islas del Caribe y que siempre está en busca de una playa paradisíaca-¡esa soy yo! Pero después de haber viajado extensamente por todo el Caribe, me había faltado esta isla fabulosa por visitar–Barbados, una islita independiente con raíces británicas en el este del Caribe. ¡Me quedé totalmente impresionada con ella! De hecho, la acabo de agregar a mis cinco favoritas del Caribe. ¡Las playas son absolutamente maravillosas! El agua tiene impresionantes tonos turquesa y su gente es cortés, bien educada y súper amable. Hay numerosos restaurantes gourmet y opciones de entretenimiento, así como alojamiento de primera clase.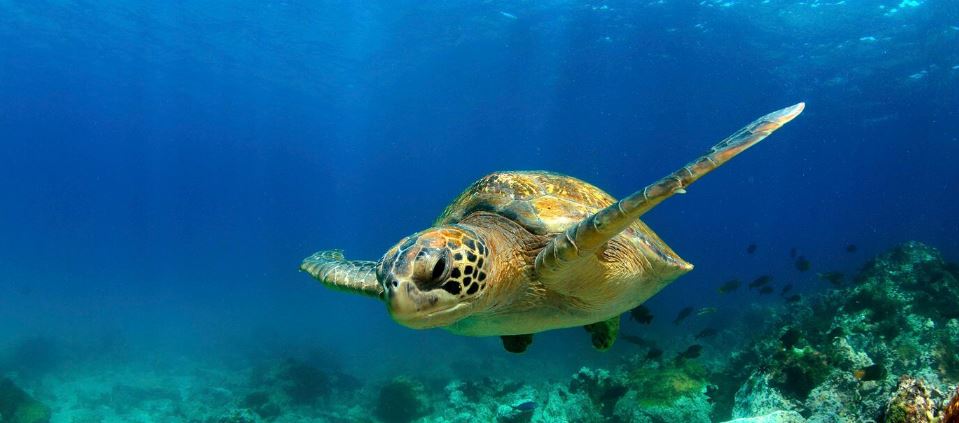 Shoppers and foodies should spend time in the western coast's main city, Holetown, where they can enjoy some great duty-free shopping at the Limegrove Lifestyle Centre, home to luxury retailers like Louis Vuitton, Cartier, Longchamp and Burberry. As far the gastronomical side goes, there are some consistently outstanding restaurants on the West Coast like The Cliff, Tides, Daphnes, Nishi, Sandy Lane's signature restaurant L'Acajou to name a few.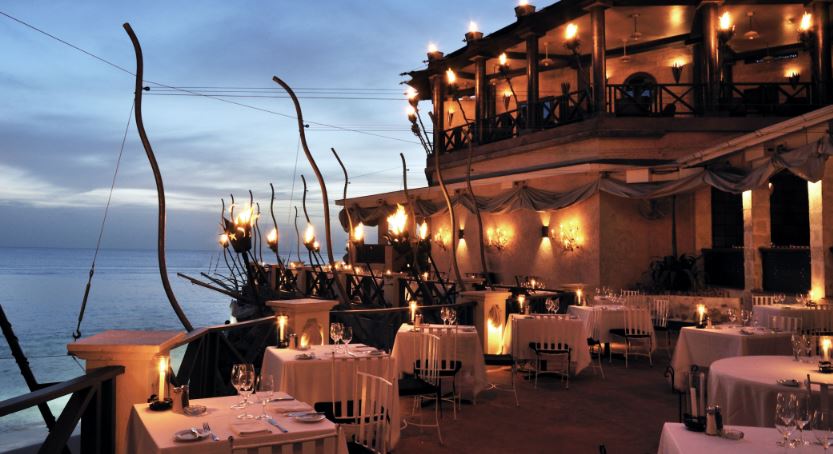 Top place to visit in Barbados
If you head down to the island's vibrant capital, Bridgetown you'll find plenty of duty-free shopping for top high end brands, as well as local arts and crafts. You can even grab a sunset sail.
West Indies Rum can be found on the island, few offer the historic charm of St. Nicholas Abbey. Unlike other Bajan distilleries, St. Nicholas Abbey distills its rum in traditional small batches. In addition to its rum, the attraction also features a 350-year-old plantation home, which houses a museum with various antiques. Multiple gardens and orchards are also located throughout the property. Rum samples, which are included with entrance fees, are provided throughout the tour. The plantation's architecture and historic significance make this a top tour.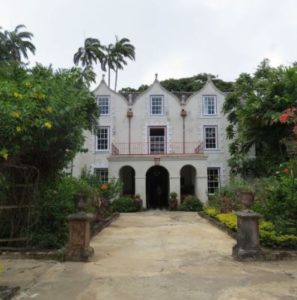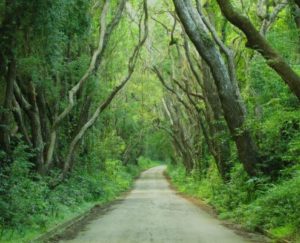 One the island's most popular attractions is Barbados Boardwalk. Situated less than 4 miles south of Bridgetown, this coastal boardwalk connects Accra and Camelot beaches. In addition to providing outdoor enthusiasts with scenic ocean vistas, you can dine at the very popular Tapas Restaurant known for their exceptional gourmet food and impeccable service and relish the amazing sunset views.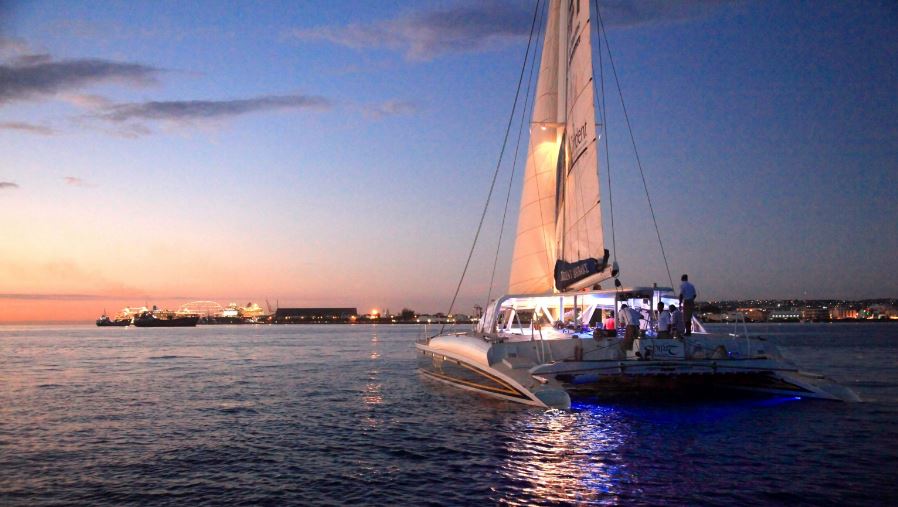 One of Barbados' most popular attractions is Harrison's Cave. This limestone cavern features several streams, as well as stalactites, stalagmites and other kinds of calcite deposits. The cave sits in the middle of the country about 5 miles from Holetown.
You should also visit Animal Flower Cave, on the cliff stop of the northernmost coast of the island. There's also the Flower Forest featuring exotic tropical blooms. You can also feed green monkeys at Welchamn Hall Gully just minutes from Harrison's Cave. Another must visit is the Parliament and National Heroes Gallery, a state-ofthe-art museum housed in a Neo-gothic Parliament buildings dating back from the 1870's. The George Washington House and Mysterious Garrison Tunnels offer a unique and mysterious guided historical tour on this British colony. You can contact St. James Travel and Tour when planning your trip as there is a lot to see and do and since it's sometimes a challenge driving on the left, with narrow winding roads, unless you're British and used to left-hand driving, it's a no brainer to take the tour!
Art aficionados will find plenty of renowned Caribbean Art on Barbados. There are many galleries that feature stunning Caribbean Art, such as the Gallery of Caribbean Art, that features over 300 exhibits.
You can also tour Mount Gay rum distilleries, which features one of the world's top rums and offer tastings. In November, there is the Barbados Food, Wine and Rum Festival which showcases the best of Bajan cuisine.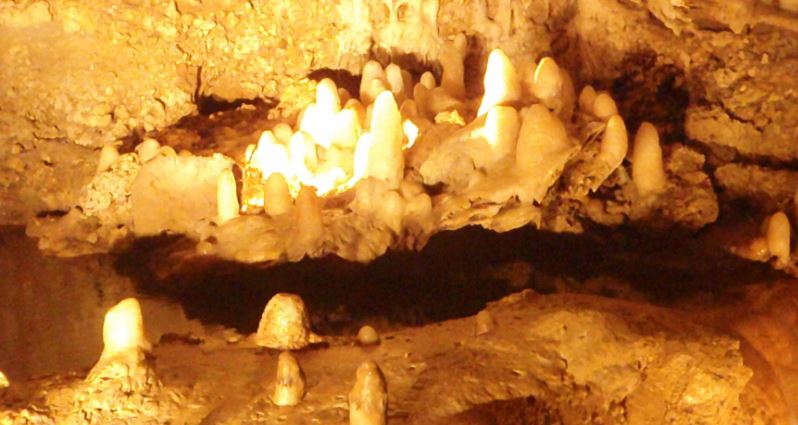 Local Flavor Must Trys:
Flying Fish. Named for their ability to leap impressive distances out of the sea, flying fish are found in abundance in the warm waters surrounding Barbados. When paired with cou-cou (made from okra and cornmeal), flying fish is the national dish. This fish is often marinated in a mix of lime, salt and water, giving it an incredible fresh flavor. Try it lightly fried, grilled or steamed.
Macaroni Pie. It's similar to mac and cheese, but with a Caribbean twist that can include onion, hot mustard, sweet or hot pepper and seasoning. Every
island chef puts his or her own spin on this popular dish, and you'll find a version of it at just about any rum shack or local restaurant.
Oistins Fish Fry. On Fridays and Saturdays, locals and visitors head to Oistins Bay Garden for the weekly fish fry. Here you can sample the rum and listen to great live music.
Best Time of year to visit: If you like to party with the locals, Crop Over (June 24 to August 7), is the time to come. It's a six-week
celebration of the end of the sugarcane harvest, a tradition dating back to the late 1700s. The festival kicks off with an opening gala at which a festival king and queen are crowned.
Carnivals, concerts, parades and art exhibitions fill the jam-packed Crop Over calendar. It all culminates with Grand Kadooment, a huge parade in Bridgetown featuring revelers dressed in elaborate costumes. Maybe you'll catch a glimpse of Rihanna in her spectacular carnival costume!