Peruvian Women's Swimwear company Aguaclara rocked Miami Swim Week with their exotic and sophisticated swimwear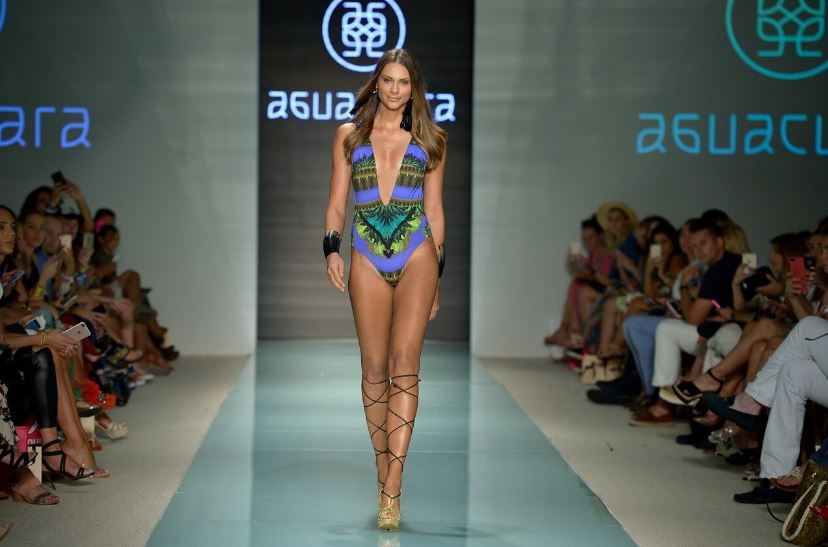 The FUNKSHION tent was buzzing with excitement as the brand debuted their 2018 collection. Creative Director, Liliana Villalobos, wanted to create a collection that would seduce and surprise the spirit. Drawing inspiration from her Amazon roots, Villalobos masterfully blends a retro style with deep blues, enigmatic reds, golden yellows and exotic greens hues to create a bold expression of color, sensuality and magical intensity.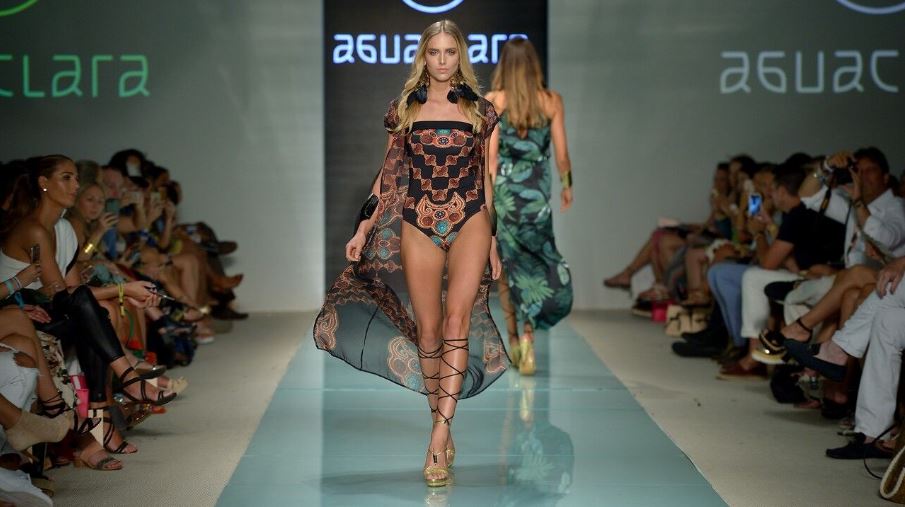 Aguaclara's concept for their 2018 collection is a lifestyle of summer-wear for the whole day where bikinis, one-pieces and sophisticated beachgowns complement each other.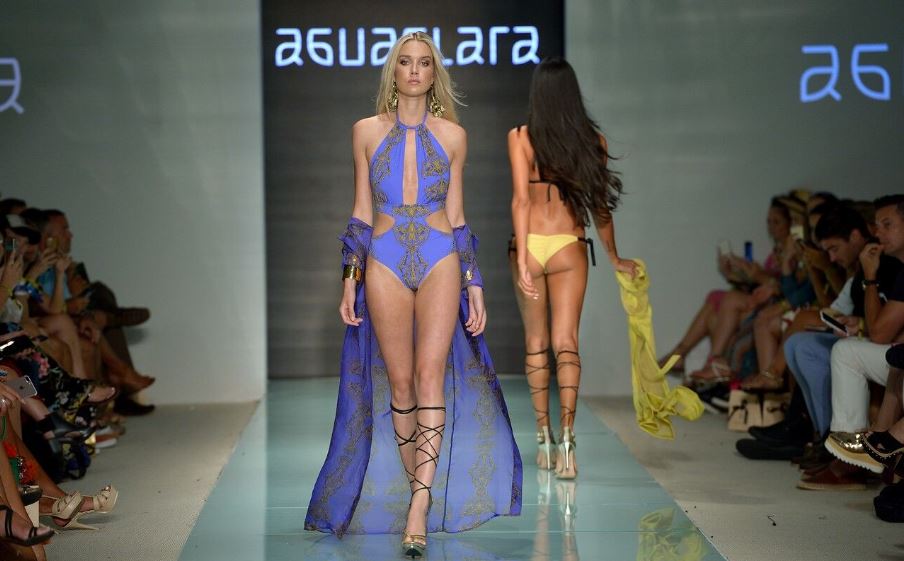 Delicate 100% silks and finesilk gauzes are the highlights of the beachgowns, giving an ethereal style to blouses, kimonos, jumpsuits, long skirts, mini dresses and long kaftans.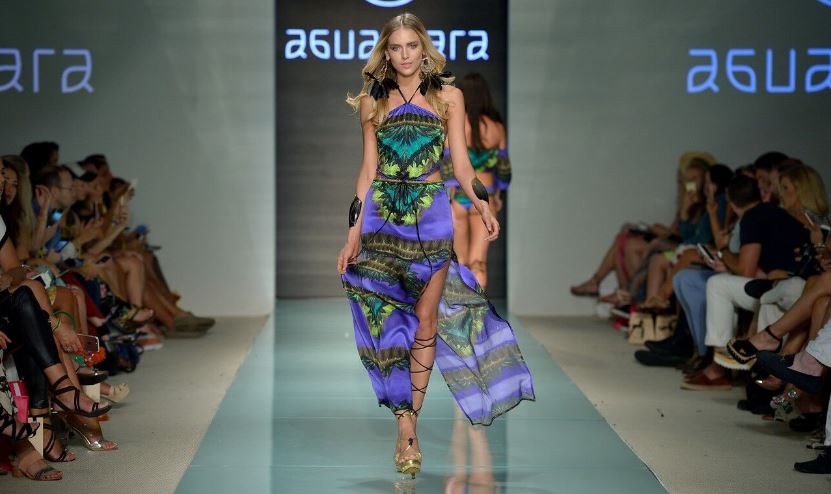 La empresa de trajes de baño peruanos Aguaclara arraso en Miami Swim Week con sus trajes de baños exóticos y sofisticados.