Aruba has a long-standing reputation as one of the world's "island paradises." The consistently sunny, "happy island" offers miles of pearlywhite, barefoot-friendly sand, stunning turquoise cooling waters, charming friendly people, and an idyllic peaceful easy feeling. If you haven't been there, it should definitely be on your bucket list!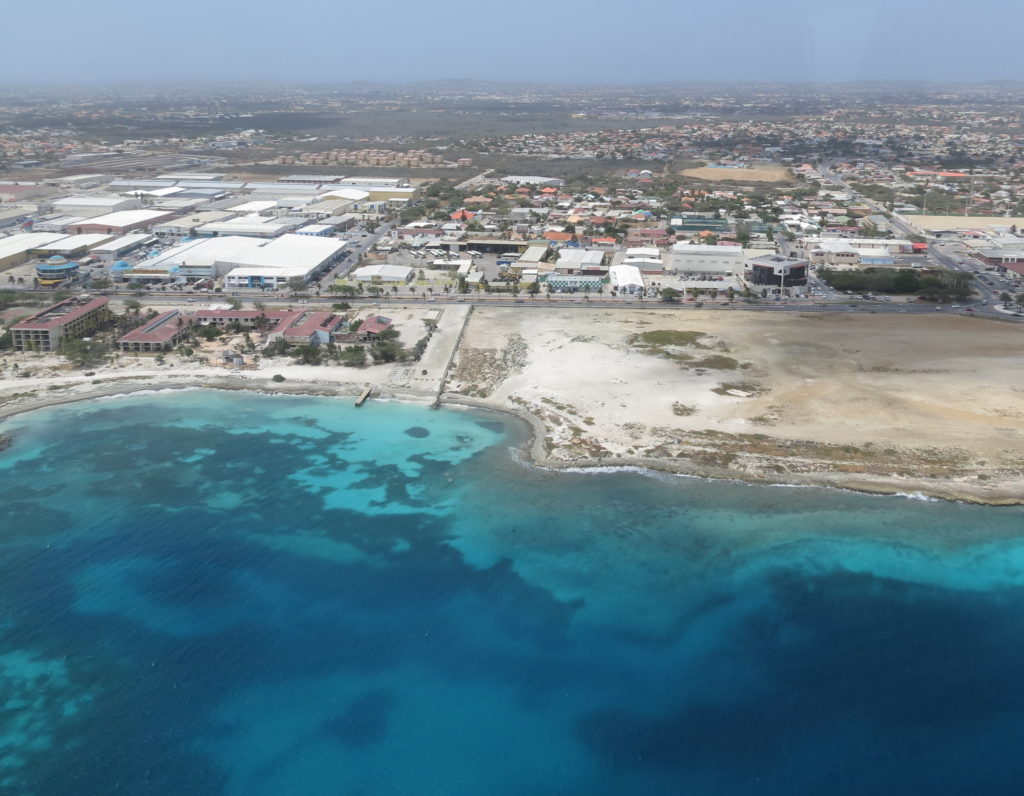 Now, your first step into paradise can be VIP all the way. To start your trip with a touch of luxe, First Class now offers Experience Aruba, www.firstclassaruba.com offers concierge services, for a reasonable fee, that includes assistance in expediting the customs process, help with your luggage, and entry into their VIP lounge for champagne and hors d'oeuvres. As far as accommodations go, there are vast hotel chains to choose from, as well as some less crowded, more bucolic options to explore.

Unexpected right?! On the other side of the island there's a quaint fisherman's town called Savaneta. Quietly secluded by water, you will find The Old Man and The Sea, www.arubavillas.com. This boutique hotel features private overwater bungalows with a splash of luxe and totally astonishing views. You can literally walk out of bed, jump in the water and swim in a coral lagoon. Take an outdoor shower in a natural private setting and sip champagne on your private deck while gazing at the changing hues of blue waters. Looking for Zen, this is it!
Owner Osyth Henriquez, a remarkable entrepreneur, artist, designer, and decorator has put forth her personalized luxe touches in each and every villa. It's definitely all in the details– from chandeliers, fresh cut roses to hand-painted artwork it exudes tropical bohemian chic. Henriquez recently christened her newest overwater bungalow named "Dushi Sue" in honor of award-winning travel writer Sue Campbell. The look and feel of the villa was inspired by Sue and showcases her Aruba articles. "Dushi" by the way in Papiamento means "sweet." This spectacular villa, featured above, even has an air-conditioned bed and a hot tub too. And it gets better. At Old Man and the Sea, you can actually dine on the sand in a romantic setting by candlelight and enjoy an outstanding gourmet meal prepared by top award-winning Aruban Chef Annelotte Ellis. It's a perfect place for a wedding and/or honeymoon or a just private getaway.
For bigger families, a few doors down is Casa Alistaire www.casaalistaire.com, a lovely home partially over the water that sleeps eight. At night you can hear lightly crashing waves from the master bedroom. It has alfresco dining and a nice living area, fully-equipped kitchen; interior perks include a baby grand piano. You can even have a private chef make you a gourmet meal upon request! From the deck, you can go for a swim or simply relish in the hammock and hot tub.
What's great is that you can actually walk over to two fantastic restaurants from either property- one is a casual dining place where they serve locally caught fish called Zeerovers and the other offers an epic dining experience. At Flying Fishbone www.flyingfishbone.com you can enjoy a truly romantic setting and actually dine with your feet in the water. They feature artisticallyprepared European cuisine with a Caribbean flair. A must try is the surf and turf entree as it comes with a generous portion of lobster.
Aruba local
A short drive away, you can visit Charlie's Bar, which I unexpectedly had the opportunity of meeting 3rd generation "Charlie" on property. The place is a must-see as it has so much history. It was founded in 1941 by the first generation Charlie. Old and new items have been carefully collected over the years that have been left by tourists from around the world and adorn the walls and ceilings of the restaurant. You can't leave there without trying their signature drink, the Boozer Colada, FB @Charliesbararuba.
The San Nicolas area is having a complete renaissance and you could see parts of it kind of resembling Wynwood, Miami as they have walls painted by local artists, they also have a cool museum of industry and Cosecha, local crafter co-op. It seems like an artistic explosion is underway and there are plans in the works for recurring art festivals. In San Nicolas you can also enjoy hearty local food at O'Niel Caribbean Kitchen.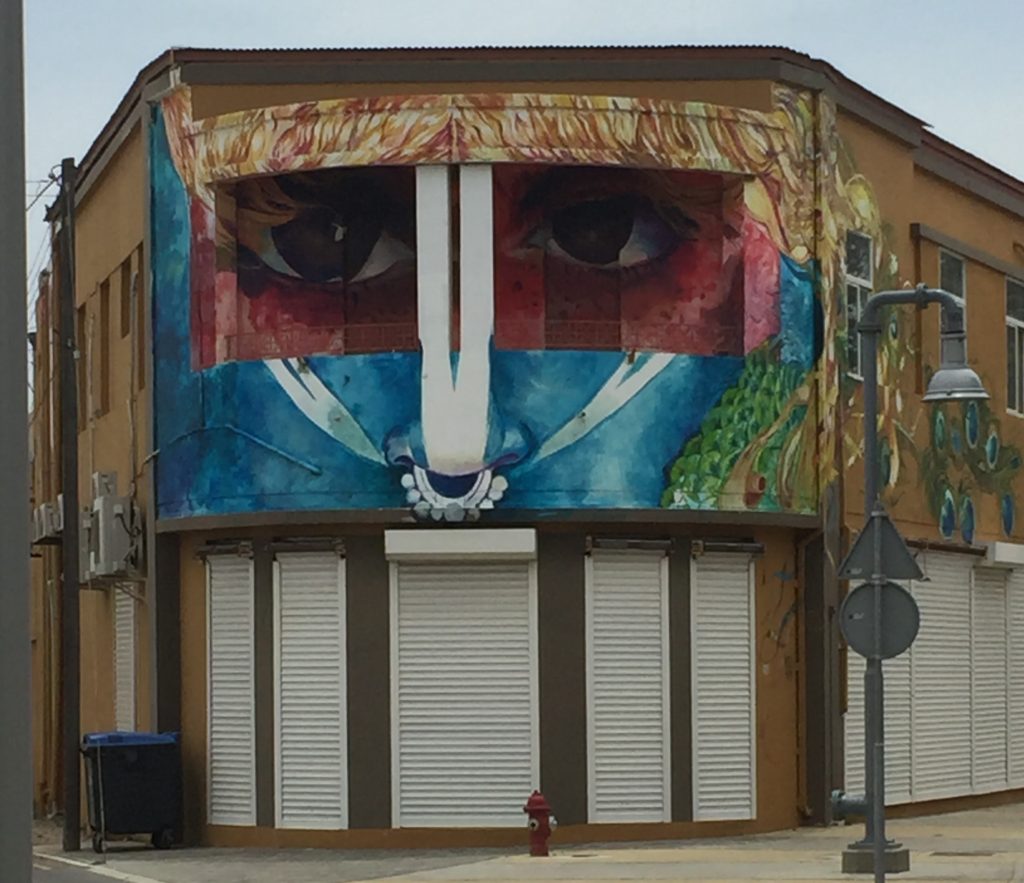 Not far from the Old Man and the Sea Villas is lovely De Palm Island www.depalmisland.com, a unique coral island just off the shore and a short ferry ride away. De Palm Island, Aruba's only all-inclusive attraction, offers a walk in near-zero gravity with Sea Trek underwater helmet, unlimited snorkeling with SNUBA, which helps you breathe easily underwater to relish the Blue Parrotfish that habitat there. Also included is unlimited power snorkel, zip-line, air jump, water park, banana boat rides, private beach, private cabana (extra charge), and eat and drink to your heart's content at the buffet and open bar.
If you drive a little further toward the southeast end of the island, you can visit Baby Beach, a shallow, sheltered man-made lagoon located near Mangle Cora in Seroe Colorado. It's called Baby Beach because the water is calm and suitable for even babies. They are currently building a trendy private club with an infinity pool. Here you can have a drink at the beach bar and actually spend the day as there are food and drinks available for purchase. Here also is JADs Dive Center where I unexpectedly found amazing Lion Fish Jewelry www.jadsaruba.com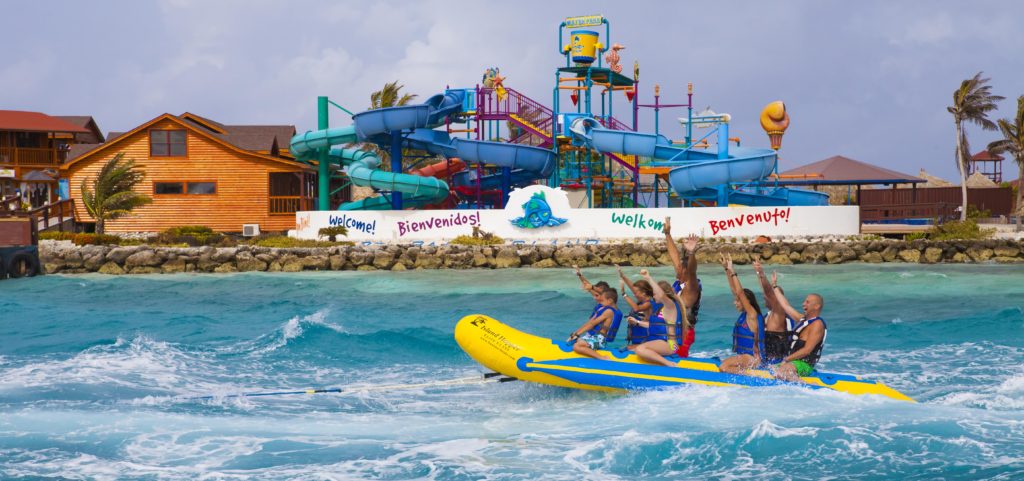 Luxe it up
Villa Royale Aruba www.villaroyalearuba.com is a magnificent mansion that can comfortably host 25 guests. This spacious three-level, 8-bedroom with private bathrooms, fully furnished unique mansion sits atop Kamay Hill in Noord, and has a remarkable view of Aruba. Perks include large kitchen, huge pool, baby pool, lounge, and bar, hot Jacuzzi, an underground wine cellar and two fire pits.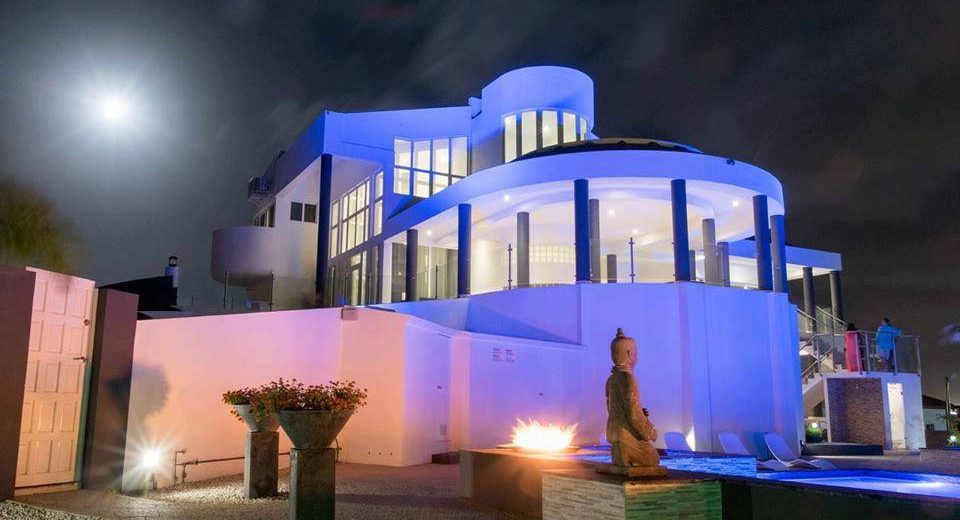 You can also request for a private dinner prepared by a chef (extra). The nightly rate is $1,990. This is a perfect place for a family reunion or a wedding.
A day at a private island
Swimming alongside flamingos is just one of the unique experience guests enjoy on Renaissance Aruba Private Island www.arubaprivateisland.com, a short water taxi ride by yacht from the Renaissance Aruba Resort & Casino. The park has Iguana Island (for families) and Flamingo Beach (adult-only).
Although the Renaissance Resort occasionally offers day passes, this Private Island is available exclusively for in-house hotel guests at the Adult-only Renaissance Aruba Resort & Casino and the family-friendly Renaissance Ocean Suites and adults-exclusive Renaissance Marina Hotel.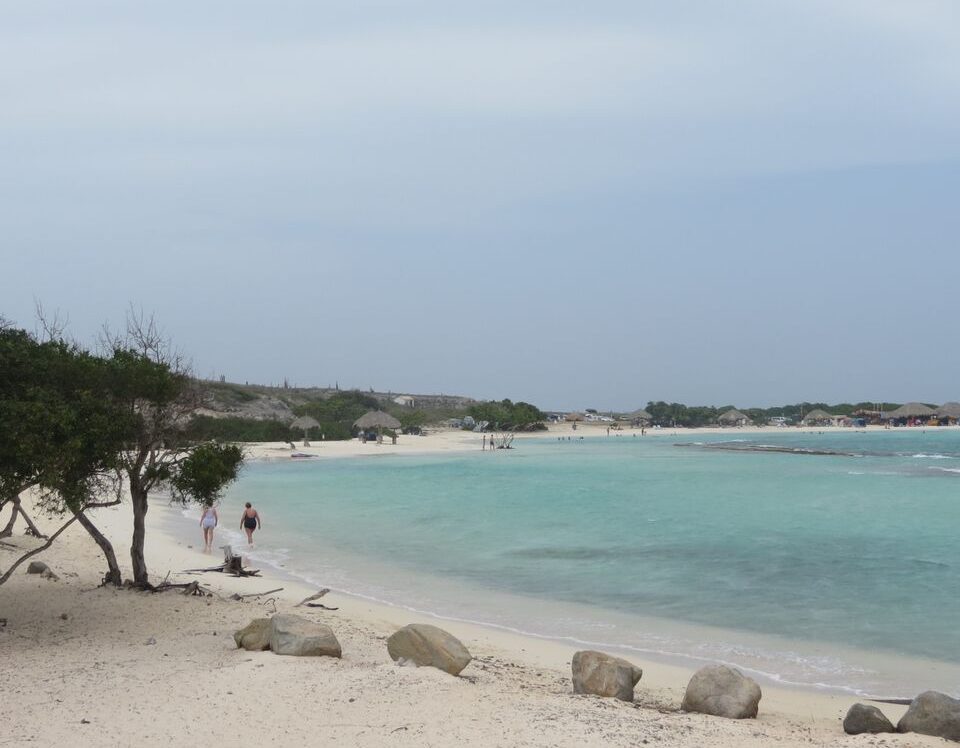 Adults only eco retreat
Bucuti & Tara Beach Resort located on beautiful Eagle Beach www.bucuti.com is an adult's only eco-friend 4-star resort. Their restaurant Elements, uses ingredients that have been carefully sourced with menu options that include certified organic selections, natural products, fresh fish and pasture-fed cattle. And marvelously unexpected– you raise a flag while lounging on the beach and they bring you cold water, drinks or food to order. You can also have a romantic dinner in a private Palapa on the beach.
Luxe Spa treatments
Ultimate relaxation should be a staple in every vacation. You can indulge in a fabulous aromatherapy massage with essential oils at Pure Indulgence www.purespaaruba.com located at the Divi Aruba Phoenix Beach Resort. Mani-pedis come with ocean view! Massages start you off with rose-filled foot baths and champagne. They only use top-of-the-line beauty products too.
Wine & dine
What would a vacation be without great wining and dining?
Wine Tour on a Party Bus! The tour is called Wine On Down The Road and Tapas Tour with Kukoo Kunuku www.kukookunuku.com. They drive you to top restaurants and offer wine pairings with tapas. A Professional sommelier will entertain and guide you through four of Aruba's top restaurants, sampling their signature bites, dishes, and dessert with world class wine.
Restaurants may include Tierra Del Sol, Screaming Eagle (where they actually serve dinner in bed), Hostaria Da Vittorio, Azia and other gourmet restaurants (this can change depending on date). You can "maraca" your way down the road during your tour and drink to your heart's content.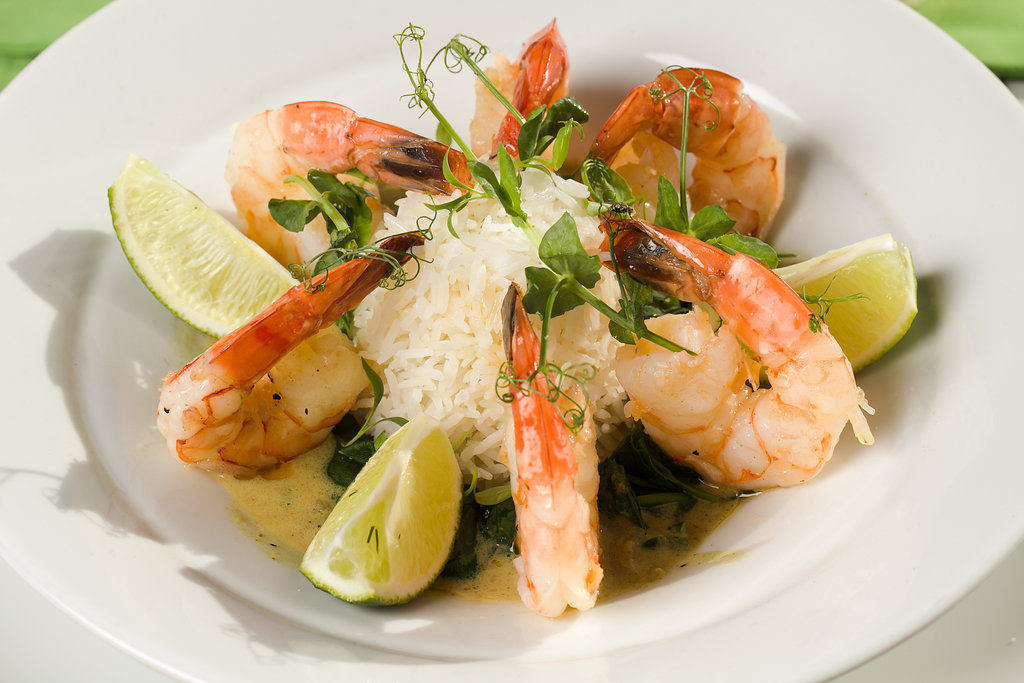 Pure Beach Bar at the Divi Phoenix www.purebeacharuba.com is located on beautiful Palm Beach. The ambiance is Euro-Caribbean chic and features outstanding tapas like crab cakes, mahi pinchos with mango chutney and even escargot and great cocktails like Mango Mojitos or Aruba Arriba, the island's signature drink. It's a three-in-one concept with an open-air lounge, a laid-back beachfront bar, and a casual dining restaurant introduced by Executive Chef Matt Boland, a culinary star in the hospitality industry.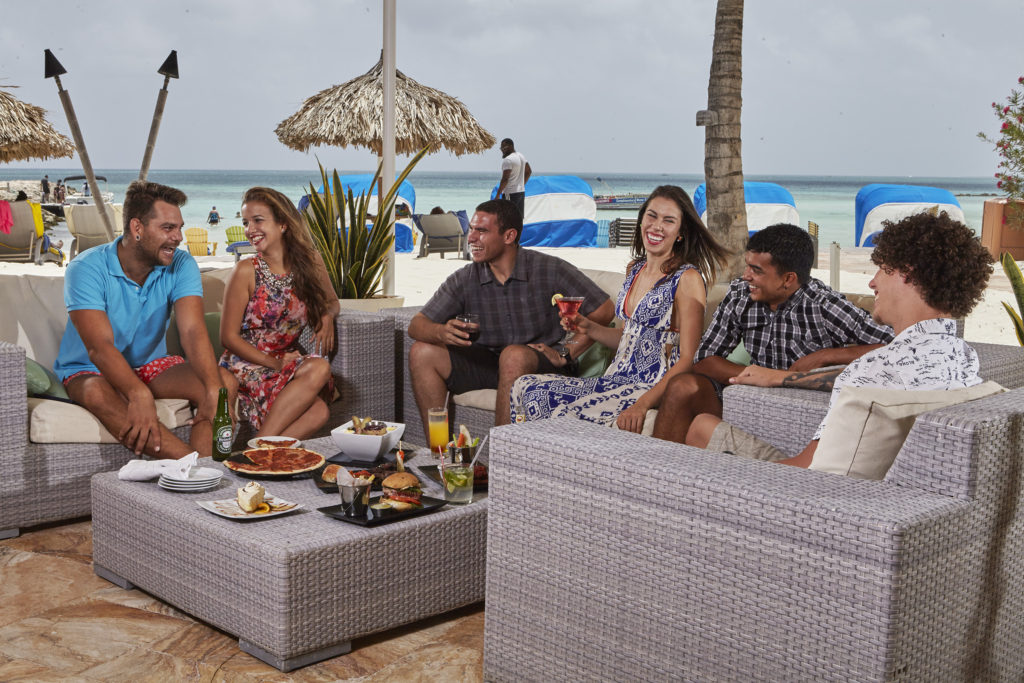 Cuba's Cookin' at the Renaissance Marketplace Marina www.cubascookin.com, a Havana Resto bar circa 1959 featuring a collection of original artworks and live music is a must visit.
It has a killer mojito, an island famous Cuban sandwich, a scrumptious tangy ceviche, a grilled fish with mango salsa that comes with rice and beans, to name a few delights on their menu.
The all inclusive Divi Aruba and Divi Tamarijn on lovely Druif Beach www.diviaruba.com have excellent buffets and are located on a stunning quiet stretch of beach.
Amuse Sunset on Aruba Restaurant www.amusearuba.com with Chef Patrick van de Donk has French inspired and Caribbean-infused dishes and wine pairings and it's a great place to watch the beautiful sunset
Things to Do
New on the radar are walking tours through downtown Aruba.www.arubawalkingtours.com which offers the islands' local scoop during a 2.5-hour journey by foot and takes you to over 30 sites in downtown Oranjestad including museums and shopping. While in town, you can take a trolley "Frisco" style if you get tired and even stop for Aruba roasted coffee, yes amazing, they have a special blend that has shaved coconut inside that is actually locally roasted.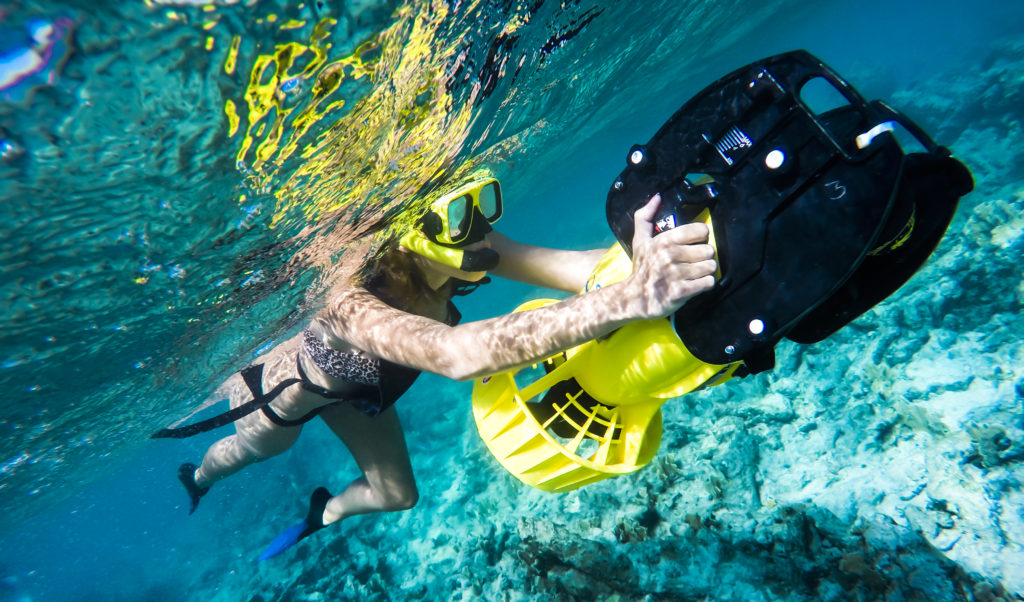 Sightseeing at its Best
Aruba HeliTours www.arubahelitours.net, not to be missed, is a one-of-a-kind opportunity to marvel at Aruba's amazing Turquoise coastline– an unsurpassable and unforgettable experience! Aruba HeliTours is based at the Renaissance Marketplace Helipad in Downtown Oranjestad Aruba. The pictures speak for themselves…
Some important words while on the island:
Bon dia: Good Morning
Bon tardi: Good Afternoon
Bon nochi: Goodnight
Bon Bini: Welcome
Danki: Thank you
Con ta bai: How are you?
I am fine: Mi ta bon Ayo
And my favorite: I love Aruba: Mi stima Aruba
[divider height="30″ style="default" line="default" themecolor="1″]
¡La inesperada Aruba!
Aruba tiene una amplia reputación como una de las "islas paraíso" del mundo. La usualmente soleada "isla feliz" ofrece millas de arena blanca perlada, amigable para ir descalzo y maravillosas aguas turquesa, además de gente encantadora y una sensación idílica de tranquilidad. Si no has estado ahí, debería estar definitivamente en tu lista de cosas por hacer. En Aruba puedes sin duda tener una experiencia VIP desde que pisas la isla de la mano de "First Class Experience Aruba" (www.firstclassaruba.com) que ofrece un servicio que incluye asistencia para agilizar el proceso aduanero, ayuda con su equipaje y la entrada en su salón VIP para champaña y entremeses, entre otras cosas. En cuanto a alojamiento, son numerosas las opciones en la isla feliz para recibir a los huéspedes más exigentes. (The Old Man and the Sea www.arubaoceanvillas.com, Casa Alistaire www.casaalistaire.com, Villa Royale Aruba www.villaroyalearuba.com, el Divi Aruba y Divi Tamarijn www.diviaruba.com, Bucuti & Tara Beach Resort www.bucuti.com, entre otros).
Algunas cosas por hacer: -Maravillarte con el escenario de Aruba desde el aire. Para ello puedes buscar a Aruba HeliTours (www.arubahelitours.net) -Tours a pie por el centro de Aruba. www.arubawalkingtours.com
-Visitar a Charlie's Bar y ver el arte de la ciudad de San Nicolas. -Pasear por la zona de San Nicolás es un must. Un área en completo renacimiento con una similitud peculiar a Wynwood en Miami dado el aporte de sus artistas locales para pintar las paredes con su propia visión. -Visitar a De Palm Island www.depalmisland.com -Visitar a la isla privada Renaissance Aruba Private Island www.arubaprivateisland.com -Ir a Baby Beach y visitar a Jad's Dive center www.jadaruba.com -Ir a spa del Divi Aruba Phoenix, Pure Indulgence www.purespaaruba.com -Tomar un tratamiento de lujo: los masajes relajantes y la mani-pedi nunca se sentirán igual después que lo hagas con la increíble vista al mar que ofrece Pure Indulgence en el Divi Aruba Phoenix Beach Resort. -Explorar las opciones gastronómicas. ¡Son muy variadas! Pure Beach Bar www.purebeacharuba.com Flying Fishbone www.flyingfishbone.com Los buffets de los resorts Divi y Tamarijn www.diviaruba.com La cocina cubana en el Renaissance Marketplace Marina www.cubascookin.com Amuse Sunset Restaurant www.amusearuba.com -El party bus de Kukoo Kunuku www.kukookunuku.com que tiene un tour de tapas y vino.