cheapest place to buy topamax Celebrity Chef & Restaurateur Michael Schulson brings an amazing dining experience to Hollywood, Fl with his recently-opened Japanese Gastro Pub, Monkitail. Schulson's menu is a contemporary take on the classic Izakaya concept, featuring sharable small plates and sushi as well as an array of specialty cocktails and saké.
THE VENUE Located at the stunning Diplomat Beach Resort in Hollywood, Monkitail is stylishly-decorated and offers an exquisitely romantic ambiance and impeccable service. Surrounding an open Robatayaki kitchen in the heart of the restaurant is a 15-seat sushi bar and a private dining area overlooking the Atlantic Ocean. Tucked away beyond Monkitail's main dining room is Nokku, a cocktail lounge with four private rooms, each having full karaoke capabilities. Nokku is open Thursday- Saturday from 9 pm- 2 am. Guest must be 21 years and older.
THE FOOD At Monkitail, all dishes are cooked to order and served almost immediately meaning the food is as mouth-watering fresh as it gets. There is a section on the menu dedicated to robatayaki, the method of slow-cooking food on skewers over an open charcoal flame. There are close to 40 items available for order. The Chef's Tasting Menu is a big hit and for $65 per person you get 10 selections and one dessert so you get to sample a lot of great items.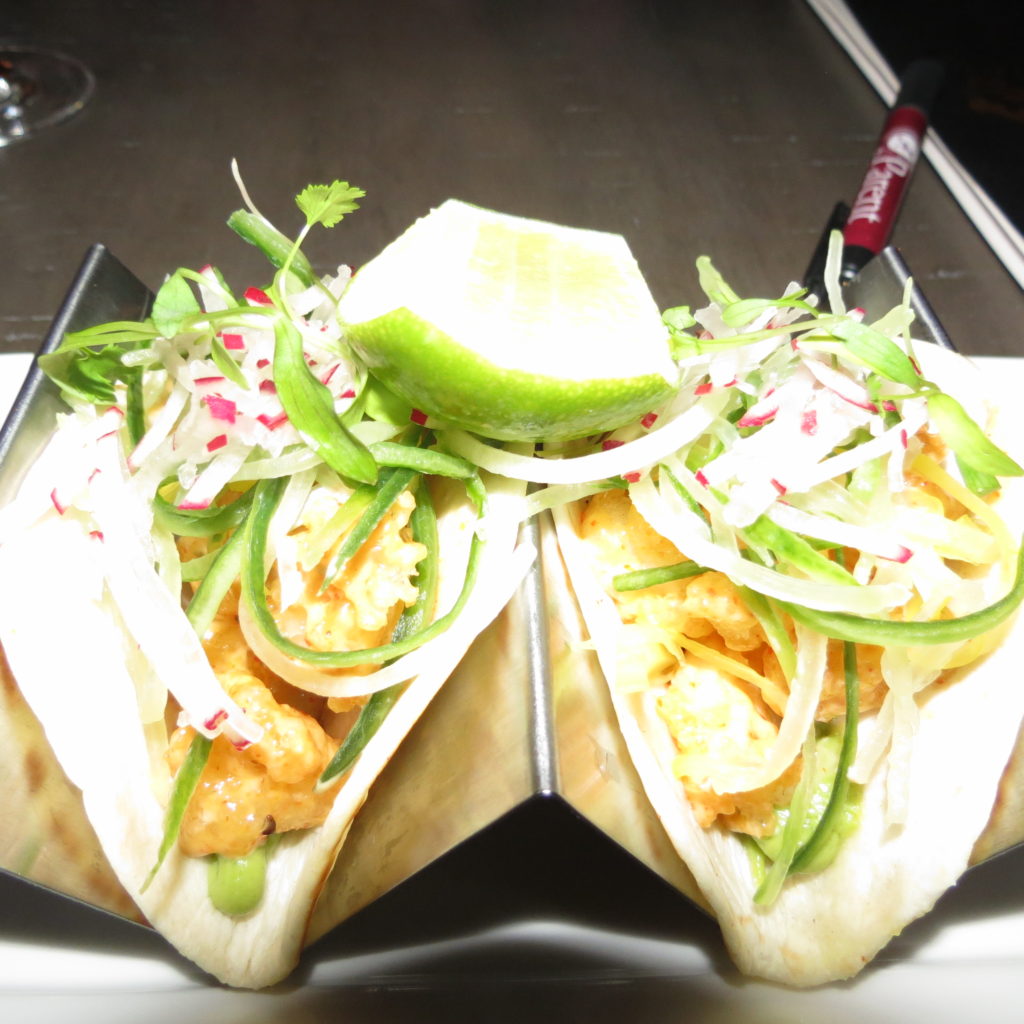 Must try: -Tuna Rice Cracker with Spicy Tuna, Cili, Avocado Puree -Tempura Shrimp Taco with Pickled Daikon and cucumber radish. -Duck Scapple Bao Bun with Maple Teriyaki, Cucumber and chili -Broiled Seabass with Truffle Soy and Pea shoot. -The Crispy Brussel Sprouts -From the Robatayaki Grill, The Scallop and the Skirt steak They also have an extensive selection of rolls like Blue Crab California, Hamachi Jalapeno, Baked Sea Bass and Lobster Tempura and specialty Sushi and Sashimi like Kumamoto Oyster, Yellowtail Toro, Japanese Kampachi and Salmon Tataki. On the Robatayaki menu there's a great variety to chose from Truffle Shitaki Mushrooms to Lobster claws, pork belly and even game such as Quail, Lamb scallions, Turkey neck and venison.
THE DRINK Must try: The Ming Mule- Vodka, Gingeer Beer, Mint and Lychee is light and refreshing. Their specialty drink is the "Monkitail" with BurbonRue, Vermouth and Barrel Stave Smoke. They also have an excellent selection of Sake and Wines. The Diplomat Beach Resort is located at 3555 South Ocean Dr., Hollywood, FL. For more information: 954-602-8755; www.monkitail.com.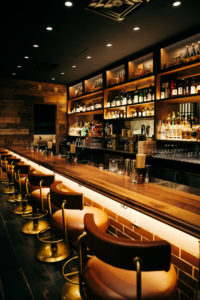 prednisone 10mg buy online THE CHEF MICHAEL SCHULSON
Michael Schulson is the chef and restaurateur behind the Schulson Collective of restaurants whose imagination and vision have made him one of Philadelphia's most successful hospitality professionals. Today, Schulson is the owner of Double Knot; the expansive Independence Beer Garden; Sampan and the adjacent Graffiti Bar; and serves as chefpartner at Izakaya at Borgata Hotel, Casino & Spa in Atlantic City, N.J. Schulson recently opened Harp & Crown in Philadelphia's Rittenhouse Square. Michael teams with his wife, Nina, in their efforts to expand the Schulson collective.