El festival internacional de Ballet de Miami, ahora en su edición número 21, se realizará del 29 de Agosto al 11 de Septiembre. Los bailarines titulares de algunas de las compañías más prestigiosas a nivel mundial actuarán en distintos teatros locales, ofreciendo una
oportunidad única para ver una amplia propuesta de artistas locales, nacionales e internacionales de un mérito excepcional.
El festival, el único en su estilo en el Estado de Florida, es responsable de traer al Condado de Miami el trabajo de más de 100 artistas de al menos 20 compañías de ballet reconocidas mundialmente. El festival incluye una serie de filmes de danza, exhibiciones de arte,
presentaciones de libros, talleres, clases magistrales y seis interpretaciones en vivo, y tendrá lugar en siete diferentes avenidas a lo largo del condado de Miami.
"Este festival fue creado a partir de un intenso amor por el arte del ballet y mucho trabajo duro y tenacidad para verlo hecho realidad. Ahora, después de 21 años el FIBM continúa manteniendo el más alto nivel artístico, atrayendo a los mejores bailarines titulares de las
mejores compañías de danza de Europa, Suramérica, Norteamérica y Asia, que vienen a actuar aquí en Miami poniendo a la ciudad en el mapa cultural del mundo", dice Pedro Pablo Peña, fundador y director de la Escuela y Ballet clásico cubano de Miami, y el nuevo Centro de Artes cultural hispánico de Miami.
El FIBM estará presentando los premios a la trayectoria a las más grandes luminarias del mundo internacional de la danza, entre bailarines, directores, coreógrafos y críticos de la danza. Nuestro galardón "Una vida para la danza" es ahora considerado uno
de los más importantes premios para el ballet avalado internacionalmente por Italia, Francia y Rusia.
Premio Benois / Bolshoi Theater / Moscú
Premio Positano / Campania / Italia
Premio BALLET2000 / Cannes / Francia
Premio Equilibrio / Parco della Musica / Roma
Premio Festival Ballet / Miami / USA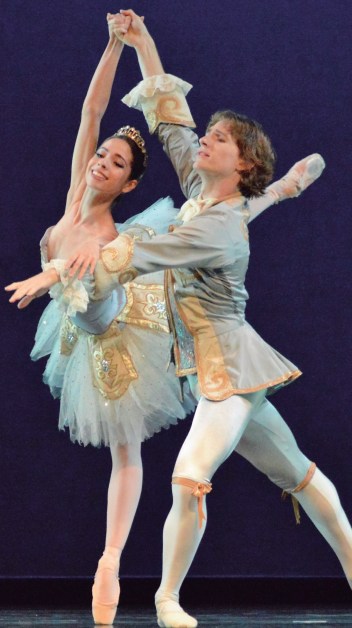 XXI INTERNATIONAL BALLET FESTIVAL OF MIAMI / 2016
TheInternational Ballet Festival ofMiami, now in its 21st year, will be heldAugust 29- Sept. 11. Principal dancersfromsomeofthemostprestigious ballet companiesworldwidewillperform in different local theatersoffering a uniqueopportunity to view a wide
range of local, national and international artists of exceptional merit.
The Festival, the only one of its kind in the State of Florida, is responsible for bringing to Miami-Dade County the works of over 100 artists from more than 20 worldwide ballet companies. The festival incorporates a dance film series, art exhibits, book presentations,
workshops, master classes and six live performances and will take place at seven different venues across Miami-Dade.
"This Festival was created out of an intensive love for the art of ballet and lots of hard work and tenacity to see it through. Now after 21 years, the IBFM continues to maintain the highest level of artistry attracting the best Principal dancers from the best dance companies
of Europe, South America, North America and Asia, that come to perform here in Miami putting Miami on the world cultural map," says Pedro Pablo Peña, founder and director of Cuban Classical Ballet of Miami, school and company, and the new Miami Hispanic Cultural Arts Center.
The IBFM will be presenting Lifetime Achievement Awards to the greatest luminaries of the International Dance world, Dancers, Directors, Choreographers and Dance critics. Our "Life for Dance" award is now considered one of the most important awards for ballet internationally joined by those from Italy, France & Russia."
www.internationalballetfestival.org