cheap topamax online By: Maria Sanuels, InStyle Modern's Interior Design Expert
like it A new year begs for fresh, innovative design trends to adopt and celebrate. InStyle Modern's Interior Design Expert Maria Samuels reveals that in 2016 you'll be seeing bold and daring patterns, abundant trims and textures with touches of warm metallic. Add some beautiful lighting and a few greens and you'll be on the road to embracing the latest in this year's design movement. Below Maria details her top 5 favorite picks for the New Year and how you can incorporate them into your home.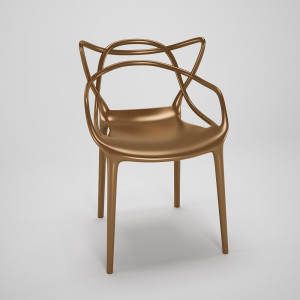 • The Year of Fringe & Fur—in 2016, you'll be seeing fringe and fur everywhere. Fringe will adorn curtains, pillows, lampshades, throws, place mats and shower curtains. Fur will appear on throw pillows, rugs and comforters. It's a great way to bring natural textures into your home. Love the idea but not sure how to do it? Start small by covering a desk chair with fur or just grabbing a simple fur pillow to toss on your sofa.
• Look for Bold Patterns—the New Year will feature print heavy furnishings. You'll see geometric and tribal patterns on everything from textiles and flooring tiles to artwork and accessories. As if tribal and geometric
patterning wasn't bold enough, you'll also see these patterns cohabitating together on beds, sofas and chairs. Since the rules are gray when it comes to bolds, you can't really go wrong. Pick up a cool rug or throw to get in on the trend.
• Warm Metal Color Trends—warm metals like copper and gold will continue on from 2015 into 2016, but the trend will also include bronze and rose tones. Now is the time to bring a little shimmer to your home, so decorate with hints of metallics in the form of lighting, chairs, table top pieces and mirrors.
• Bring a Little Green Indoors—This will be a big year for indoor plants as a major interior design trend. Exercise your green thumb inside the home with table top groupings of various sized pots, large scale floor planters, interesting terrariums with succulents and even herb pots. Good, easy-to-grow indoor plants include ferns, cacti, Rubber Trees, Meyer Lemon trees, Peace Lilies, aloe and English ivy. These are all easy to care for and perfect for those with a brown thumb.
• In Praise of Good Lighting—modern pendant lighting has been around for a while but in 2016 it will be making a huge comeback. A beautiful modern pendant light is like a work of art. Not only does it provide ample illumination, but it also is great statement piece for your home. Instead of boring can lights in your kitchen, find a contemporary and unique pendant light that changes the whole personality of your room.
Maria Samuels is an interior design expert with the popular home furnishings site InStyleModern.com (http://www.instylemodern.com).Her line offers all the furniture pieces essential to giving every modern home and office a touch of class and style.
Connect with InStyleModern on Facebook, Twitter and Pinterest.