Trending Travel gadgets
Editor's Pick:
If you're a business travel or a travel buff, you need to be prepared.
There are some great new must have gadgets for all those "techies" out there, so if you want to keep up with the latest and greatest, stay connect with us every month…
Aukey 20,000mAh Portable External Battery Charger
This high capacity power bank powered by a 20,000mAh Lithium Polymer battery will provide enough emergency back-up power to charge an iPhone 10 times over. It's also nice and slim, and has a torch built in
and has two USB ports for different output levels so you can charge two devices at the same time.
Mobi EyeFi SD card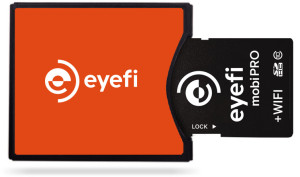 Mobi's Eyefi SD card with built in WiFi is ideal for any trip away. You can use the Eyefi Mobi WiFi SD card and app to send pictures from your camera to your iOS, Android or Kindle device as you take them. Eyefi Mobi functions like a regular SDHC card, works in most cameras and includes built-in WiFi that pairs your camera to your smartphone, tablet , PC or Mac so you can take photos and videos and watch them appear instantly.
Divoom Airbeat 10
The Divoom Airbeat-10 is a portable Bluetooth speaker with a suction cup that turns any hard flat surface into an extra subwoofer that amplifies the bass,
It's splash-proof feature and portable design make it an ideal travel piece.
Overboard waterproof case for iPhone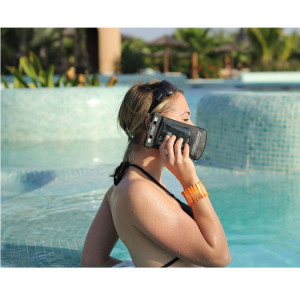 Love this one as I always need it and never have it.
The Overboard cases can be submerged in water up to a depth of 6m, and are supplied with lanyards/shoulder straps so you won't lose them if you decide to take to the sea.